Food
Taking Orders – Casita Andina
by Michelle Dickson
Michelle and Lily enjoyed a spot of mum/daughter bonding over dinner.
What is it?
The latest offshoot from the growing stable of Peruvian restaurants (namely Ceviche and Andina) owned by food maestro Martin Morales, Casita Andina is a picanteria – a traditional, rustic restaurant serving home-style food – inspired by Morales' Andean grandmother.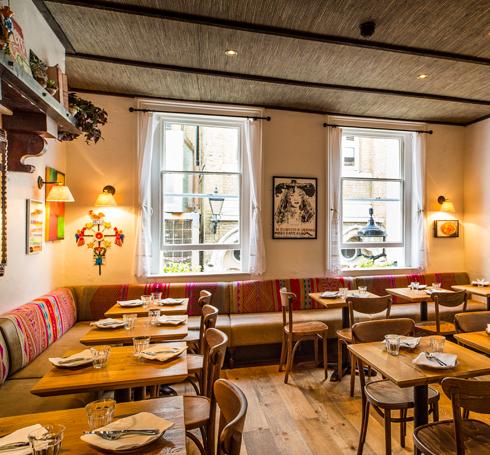 Where is it?
In the heart of Soho, in a two-storey townhouse with colourful decor provided by the specially commissioned Peruvian art and textiles on the walls. The ground floor has a ceviche counter (with a takeaway area) and a pisco bar, while the first-floor dining room leads out onto a small open-air patio area.
Who would love it?
Anyone in central London looking for a friendly, informal setting with utterly yummy small plates and – although we didn't notice it at the time – anyone who's gluten-free, as everything we ate was just that (along with the majority of the dishes on the menu).
What's on the menu?
From an intriguing menu of hot and cold small plates with some unfamiliar ingredients (goldenberries, carapulcra potatoes...), we started with cruditos from the nibbles section, root veg with a green pea dip and the yummiest, melt-in-the-mouth avocado fritters with chilli and anchovy salt. Lily had a cochinilla smoothie (carrot, red grapefruit, strawberries and pink peppercorns), while I sipped a sweet and sour pisco-based Altiplano cocktail.
This was followed by two of the most vibrant (in look and taste) dishes on any menu anywhere – trout tiradito (a ceviche made with Morales' trademark tiger's milk served with violet potatoes) and a watermelon and quinoa salad, with a lemon-almond vinaigrette and fresco cheese. Both were eagerly snaffled up – the trout sweet and yet sour and the sweet and juicy watermelon perfectly matched with the tart cheese.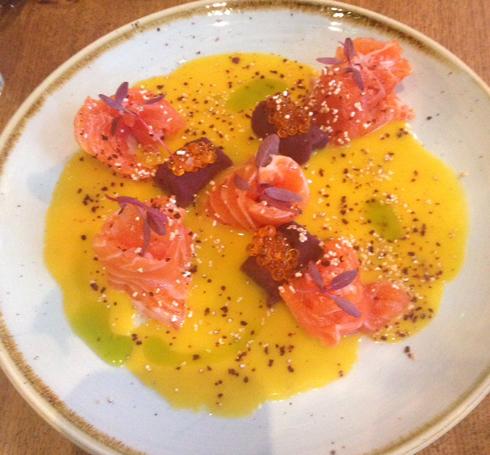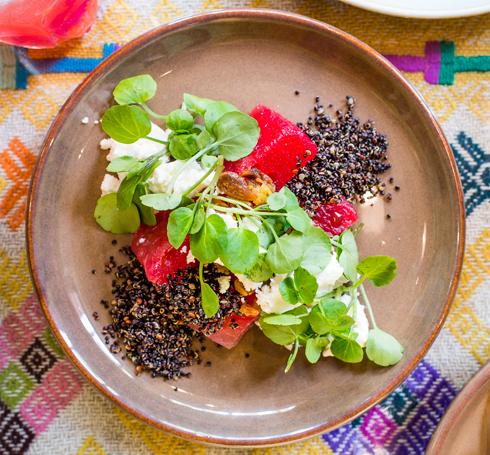 We shared two hot dishes – a soft and deliciously comforting aji de gallina (chicken with chilli, Peruvian olive and a hard-boiled quail's egg) and maca lamb loin, perfectly pink meat with Andean herbs and a very moreish spicy cancha (toasted corn) powder topping.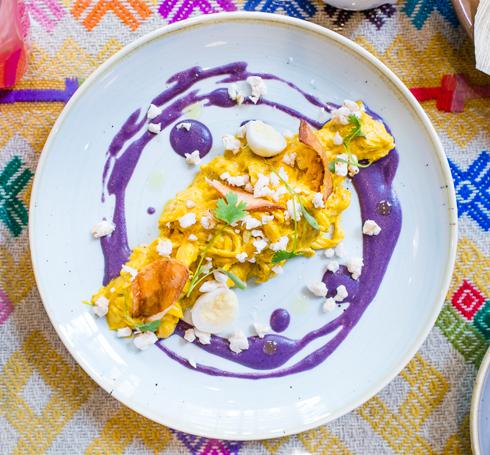 Desserts we definitely didn't need (those small plates are surprisingly filling), but once our puds arrived, there was no holding back. Strawberry and avocado pot (with genius meringue made to look like a celery stick) and choco-sauco – a mind-blowingly good Peruvian chocolate ball with elderberry gel and chocolate crumble – both disappeared in mere minutes.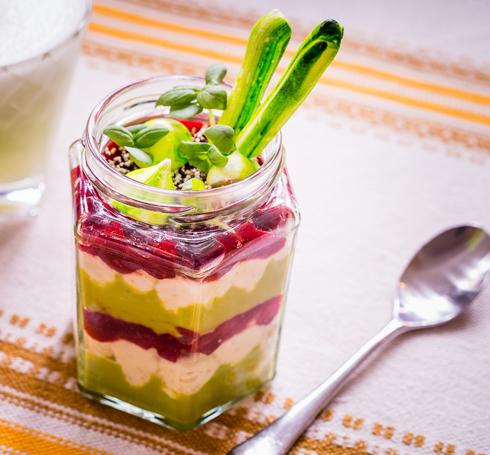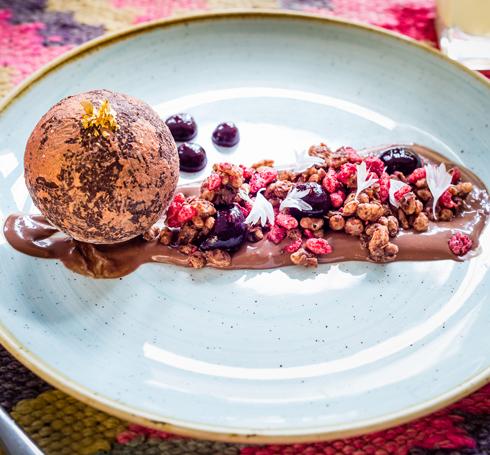 The dish we would order again
The trout... the chicken... the chocolate!
Next time we would try...
Lamb sweetbreads with coriander and dark beer sauce.
Don`t miss

---