Food
Tip-top table service at The Ritz
Stuffy hotel dining rooms aren't my thing, but when an invitation to dinner at The Ritz restaurant plopped on to my desk... well, it would have been rude to say no. Gilt-edged and as stiff as a board, it announced the launch of Les Arts de la Table, a new three-course menu that celebrates the forgotten art of table service. Intrigued, I booked in, but was prepared to be disappointed by mediocre food and too much formal fussing. However, The Ritz has a new fan.
To start with, no one could fail to be wowed by the dining room itself (pictured above), which is a Marie Antoinette-inspired vision of gold trim, flickering light and sumptuous velvet and satins; it lifts the spirits on entering.
The service, run by excellent manager Simon Girling, is faultless and hit the right note at every moment – information when we needed it, a frank and funny informal chat during a lull, and no fussing when we wanted to devour the food. And naturally, their expert carving and plating-up skills came under scrutiny during the preparation and service of the delicious Bresse chicken demi-deuil. Other highlights included the plumpest, largest langoustines nestling in a delicious vegetable broth...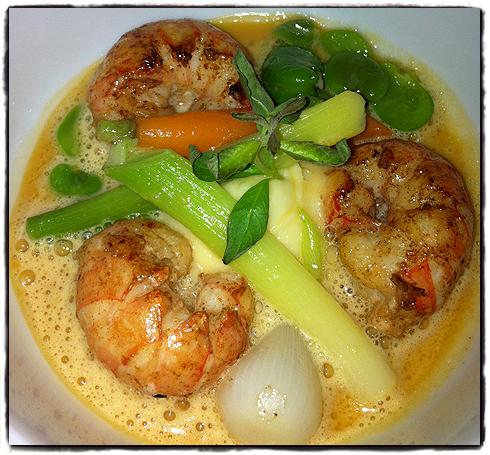 ... and just-picked asparagus with a poached duck egg and morels.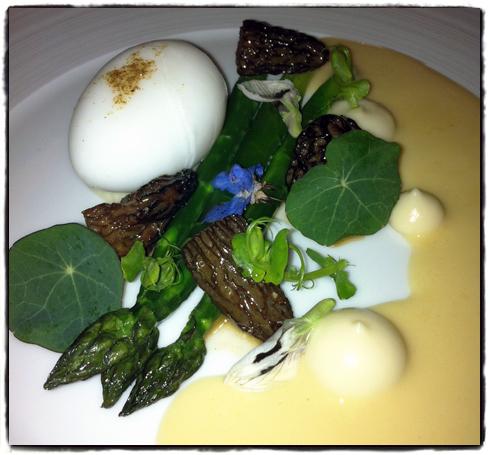 Chef John Williams was recently awarded a well-deserved MBE for his valuable service to British food and cooking and, despite running a team of 55 in the kitchen, he still finds time to give us an after-dinner tour of the dining room and have a friendly chat with guests.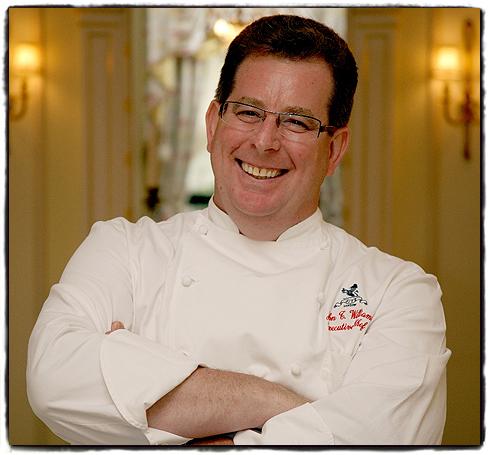 As Chairman of the Academy of Culinary Arts, he's passionate that great food combined with excellent service is a tradition that is continued in all the best establishments, of which The Ritz is certainly one. It's the perfect treat for a loved one or a celebration meal, so Mum and Dad... watch this space.
Les Arts de la Table menu at The Ritz costs £75 per person, including a glass of Ritz Cuvée Champagne, and is available Sunday-Thursday for lunch and dinner. Advanced reservations are required.
About the author