Food
Burns Night - Haggis Shepherd's Pie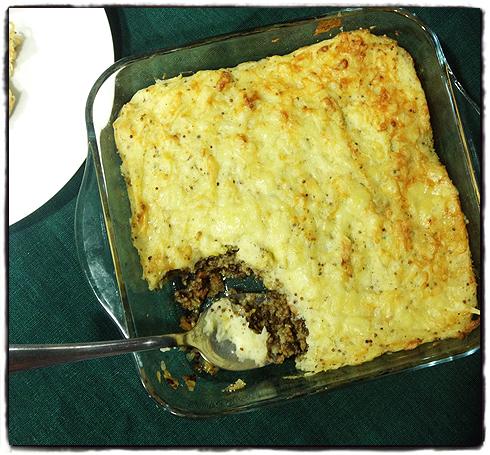 Serves: 4
This Saturday is Burns Night – a celebration of Scottish poet Robert Burns – which calls for a proper Burns supper. Crack out the whisky (it is a Saturday night, after all), stock up on Macsween haggis and don your tartan glad rags.
What can you make at home with haggis?
You don't just have to eat it served with neeps and tatties. Haggis is really versatile and can be used in lots of classic dishes.
5 ways to try it...
1. Make a haggis
Scotch egg
. Just mix it with sausagemeat - there's no need to season as haggis is already well seasoned.
2. Try it stuffed in a chicken breast and wrapped in Parma ham, or make a haggis
stuffing
with onion, breadcrumbs and eggs.
3. Fry with your leftover veggies in a bubble and squeak for Sunday brunch.
4. Crumble it onto
bruschetta
with tomatoes, basil and a drizzle of whisky for lunch - now that's fusion food!
5. Some of us in the office hadn't tried haggis before, and we found this
shepherd's pie
recipe to be the perfect introduction. Haggis is precooked, so it'll take you next to no time to whip up this supper, which means less time spent in the kitchen and more time singing yourself hoarse to Auld Lang Syne.
If you want to find out more about Burns Night, the Macsween website is full of information and inspiration.



HAGGIS SHEPHERD'S PIE
Ingredients
500g potatoes, peeled and diced
1 medium onion, peeled and finely diced
1 carrot, finely diced
2 tbsp rapeseed oil
454g traditional haggis, skinned and diced
100ml milk, warmed
40g butter
1 tbsp wholegrain mustard
grated cheese
Method
Preheat the oven to 180°C, fan 160°C, gas 4.
Cook the potatoes in a pan of salted boiling water until tender.
Meanwhile, gently fry the diced onion and carrot in the oil until softened.
Add the haggis and heat together, stirring, until the haggis breaks up.
Drain the potatoes, then return them to the pan with the warm milk and butter. Mash together, season, then stir in the mustard.
Spoon the haggis mix into a pie dish, top with the mash and some grated cheese, then bake for about 35-40 minutes, until bubbling hot.
Tip
If you have vegetarian guests, use vegetarian haggis instead, which is made from kidney beans, lentils and root vegetables.
About the author