Food
6 of the best burgers
by Sarah Alcock
There's nothing more disappointing than a bad burger. The soggy bun, the limp lettuce, the gristly pattie... It's a fate nobody should have to bear, which is why we've complied this list of the best burgers – just in time for National Burger Day! We've scouted all over the country so you'll never have to worry about a bad burger again – we guarantee there's something here for everyone.
1.Best under a fiver – Five Guys (nationwide)
In 2013, this ever-popular US chain crossed the pond – and thank goodness they did! These burgers are a little pricier than the likes of McDonalds and Burger King, but they are considerably more substantial. Our favourite is the Little Hamburger (£4.75), which you can fill with your choice of free toppings, including salad, jalapeños and a variety of sauces. We'll have a bit of everything please!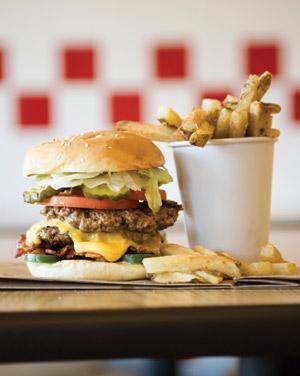 2.Best range – Annie's Burger Shack (Nottingham)
If you like burgers with a twist, this is definitely the place for you. Annie's Burger Shack offers a HUGE range of burgers (over 30) that can all be served as meaty, veggie or vegan. Phew, that's a lot of choice! Some that caught our eye were the The Kogumaza (£10.90), which includes homemade Dutch-Indonesian peanut satay sauce, onions, coconut and coriander, and The Sunday Dinner (£11.90), a burger topped with roast chicken, homemade Yorkshire pudding, stuffing, mini roast potatoes and vegetables, all dripping in gravy. There's definitely something here to satisfy most burger needs.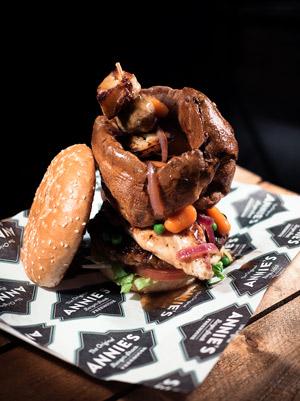 3.Best diet-friendly – Byron (nationwide)
Now, the prospect of a diet-friendly burger will seem pointless to some, but if we called it a 'lighter' lunch option you can hopefully see where we're coming from. Byron offer all their burgers as 'skinny' options – these come with a small bowl of salad in place of a bun. Don't worry, they're still just as delicious.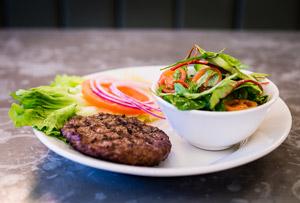 4.Best 'local supporter' – Burger Meats Bun (Glasgow and Edinburgh)
Created in Glasgow, these burgers were so good, they've recently branched out to Edinburgh as well. Using locally sourced beef and cheese, the Big Cheese (£8) is our Scottish burger of choice.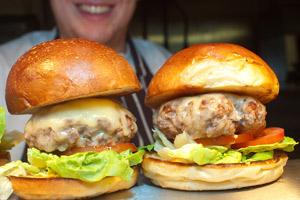 5.Best gourmet – Burger & Lobster (London, Manchester and Bath)
The London chain recently opened in Manchester and is planning a restaurant in Bath, so you no longer have to trek to the Big Smoke to try their gourmet burgers. The menu only has one – a 10oz beef steak pattie served with lettuce, red onions, gherkins and your choice of cheese and/or bacon. And for £20 (including salad and fries) it does seem rather expensive – but it's worth every penny. It's a work of art and what we like to call a 'bucket-list burger'.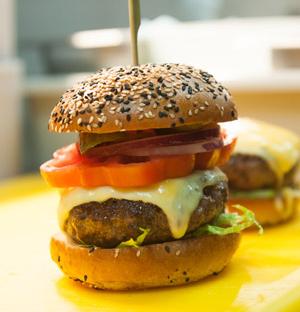 6.Best classic – Urban Burger (Exeter)
Found in the heart of Devon, Urban Burgers are something else. There's plenty of choice on the menu, but you have to try the Urban Burger (£7.45). It consists of a Devon beef patty with salad, mayo, smoked bacon and a choice of cheese. Everything is perfectly prepared and combines to create the ultimate beef burger, without any added fuss.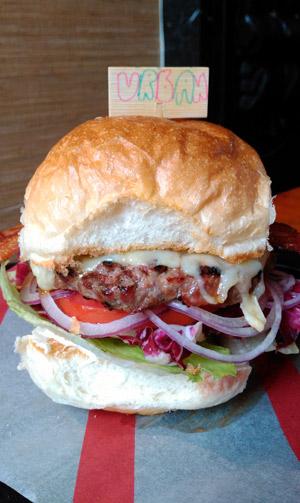 Written by Charlotte Davidson and Neil Davey
Don`t miss

---