Food
6 foodie must-visits in Tuscany
by Beth Young
Foodies heading to Tuscany this summer, look no further! Here are our must-visit authentic Italian restaurants. We'll help you avoid the tourist traps and feast on our picks of the very best cuisine this region has to offer.
1. Pizza
– Of course, no trip to Italy would be complete without a really great pizza. Tuscan pizza is thinner than the deep-set kind from Naples, but just as tasty. For those who are Florence-based, La Dantesca does delicious, reasonably priced food and is just a short walk from the breath-taking Cattedrale di Santa Maria del Fiore. We love their heart-shaped pizzas!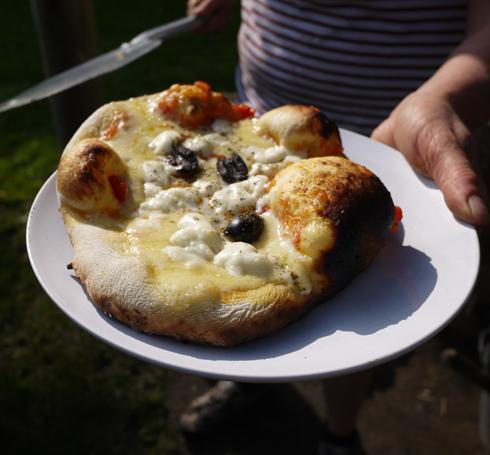 Ti amo
2.Pasta
– Another no-brainer when visiting Tuscany is tucking into a beautiful, big bowl of pasta. Pappardelle, a wide ribbon-shaped pasta, is one of the most popular in Tuscany and is often paired with ragù di cinghiale (wild boar sauce) or porcini mushrooms. For those wanting an authentic experience, head to the Sagra del Cinghiale, a food festival in Grossetto dedicated to all things wild boar. The ragù is cooked for hours to give it a sweet, rich flavour that blows the classic Bolognese out of the water.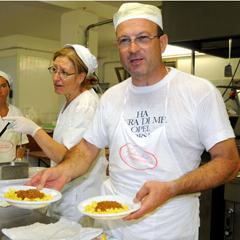 Perfect pappardelle
3. Bistecca alla Fiorentina – This translates as 'Florentine steak' and is a flavour-packed T-bone cut which rarely disappoints. For a top-quality steak, try Buca dell'Orafo, whose Fiorentina is made with the best Chianina beef. Just off the Ponte Vecchio, this Florentine eatery is not the cheapest steak you'll find - but has been serving up some of the best melt-in-your-mouth meat since 1945. Buonissima!
4. Stew – Tuscany is famous, perhaps above all else, for its hearty stews and soups. Made popular by peasants, they would substitute meat with cheaper ingredients such as stale bread and beans. If you're heading to the coast, be sure to make a stop at the port of Livorno, a city famous for its delicious Cacciucco fish stew. Served on a bed of bread rubbed with garlic, locals like theirs served at Antico Moro, a charming trattoria hidden down a narrow side street by the central market.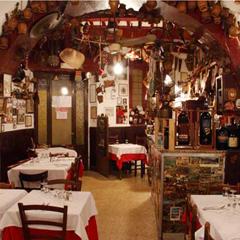 Antico Moro
5. Lampredotto
– Not for the faint-hearted, lampredotto is a Florentine delicacy made from the fourth and final stomach of a cow (known as the 'abomasum' in English). Cooked with tomato, onion, parsley and celery and served in a crusty bun with lots of salt and pepper, this Renaissance fast food is a classic of today's Tuscan street-food scene. Locals can be seen queuing for up to an hour at the San Lorenzo central market in Florence just to get their hands on their favourite lunchtime snack from legendary stall Da Nerbone. Now that's dedication!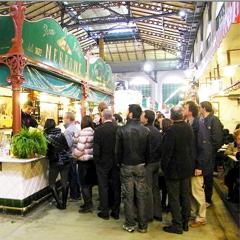 A lunchtime favourite
6. Ice cream – Or rather, gelato! For something a bit different, be sure to call in at Tuscan gelateria De Coltelli, with branches in both Lucca and Pisa. With locally sourced ingredients, a fabulous selection of flavours and a menu that changes daily, De Coltelli is a firm favourite with locals and tourists alike. Highlights include the macadamia, de Bondt chocolate and sheep's ricotta ice creams, which are some of the most popular flavours on offer. For those taking a trip to Florence, Vivoli, the oldest gelateria in Florence, is well worth a visit and has been making incredible ice cream since 1932.
Anyone for aperitivo?
For a unique experience, visit the Grand Hotel Duomo in Via Santa Maria, Pisa. After chatting with the hotel's charming barista, Roberto – who has been shaking up classic cocktails for the past 50 years – visitors can sip their drinks on the elegant top terrace with breathtaking views of the Piazza dei Miracoli and, of course, the leaning tower.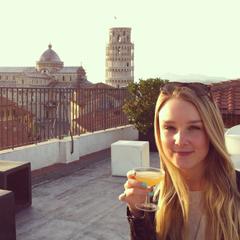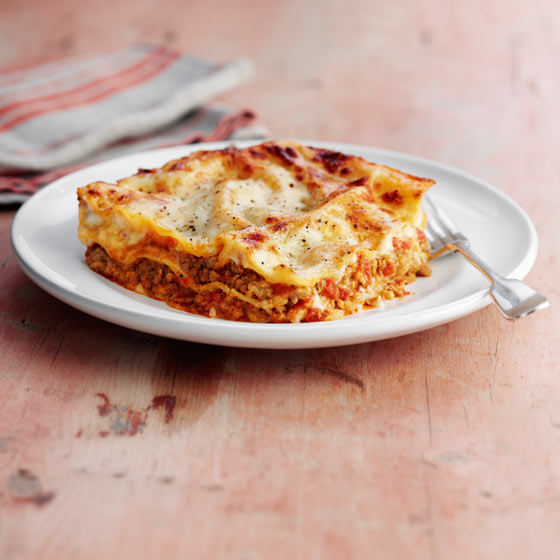 Don`t miss

---