Smoky pork patty and aubergine wraps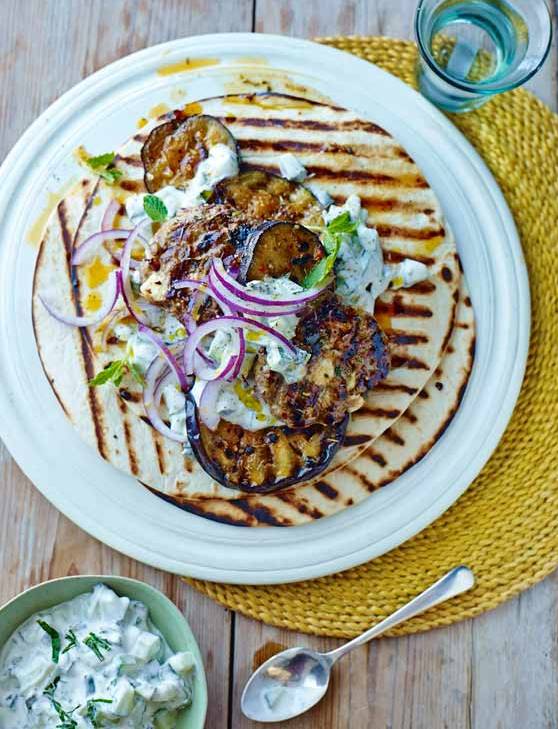 Nutritional information (per serving)
See more
Ingredients
1 red onion

1 x 500g pack pork mince

3 tbsp chopped mint leaves

1½ tbsp smoked paprika, thyme and garlic spice mix

100g feta cheese, in cubes

1 x 230g tub tzatziki

½ cucumber, chopped

2 tbsp olive oil

1 aubergine, sliced into rounds

4 tortilla wraps
Chop half the red onion, transfer to a large bowl. Add the mince, 2 tablespoons of the mint and 1 tablespoon of the spice mix; season. Mix with your hands; add the feta and mix again.
Divide into 12 mini rounds. Chill for 15 minutes.
Meanwhile, mix the tzatziki with the remaining chopped mint and the cucumber; season. Finely slice the remaining onion.
Heat a griddle pan. Mix the remaining spice mix with the olive oil in a small bowl. Brush over the aubergine slices; season. Griddle each wrap for 20-30 seconds on each side.
Next, griddle the aubergine for 3-4 minutes on each side.
Finally, griddle the mini patties for 4-5 minutes on each side.
Serve the wraps with the patties, aubergine, tzatziki and onion.