Crab & grapefruit salad with yuzu dressing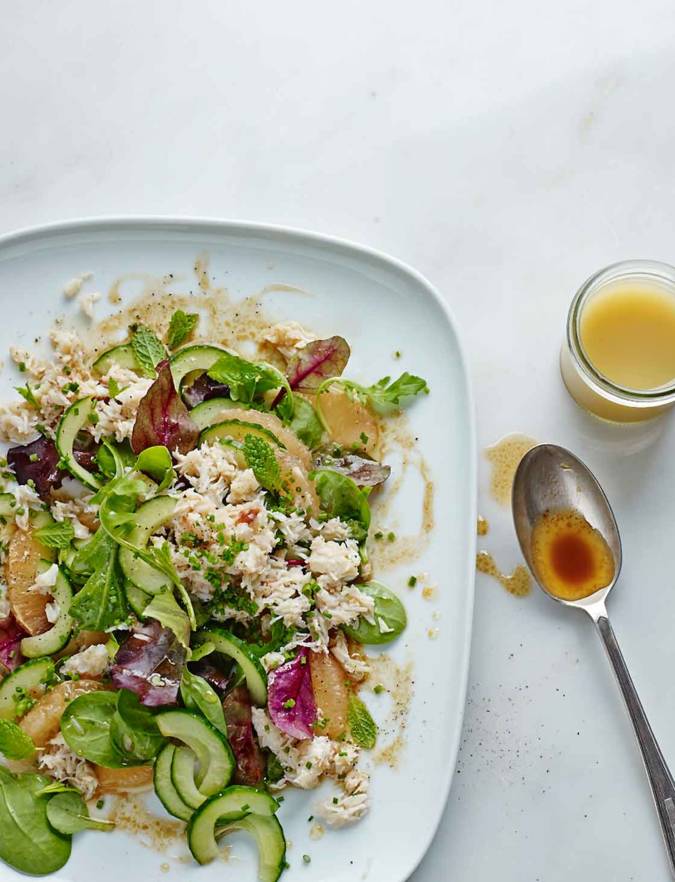 Nutritional information (per serving)
See more
Ingredients
80g baby leaf salad

1/2 cucumber, sliced

1 pink grapefruit, peeled and segmented

100g fresh crabmeat

a few small mint leaves
For the dressing
1 tbsp yuzu citrus seasoning

2 tbsp groundnut oil

1 tsp toasted sesame oil

1 tsp light soy sauce

1 tbsp finely chopped chives
For the dressing, simply mix all the dressing ingredients together.
Toss the salad leaves and cucumber slices in a bowl with a little of the dressing and arrange on a platter with the grapefruit, crab and mint. Drizzle with the rest of the dressing.

Tip If you'd like this to be a gluten-free recipe, please ensure your soy sauce is guaranteed gluten-free.