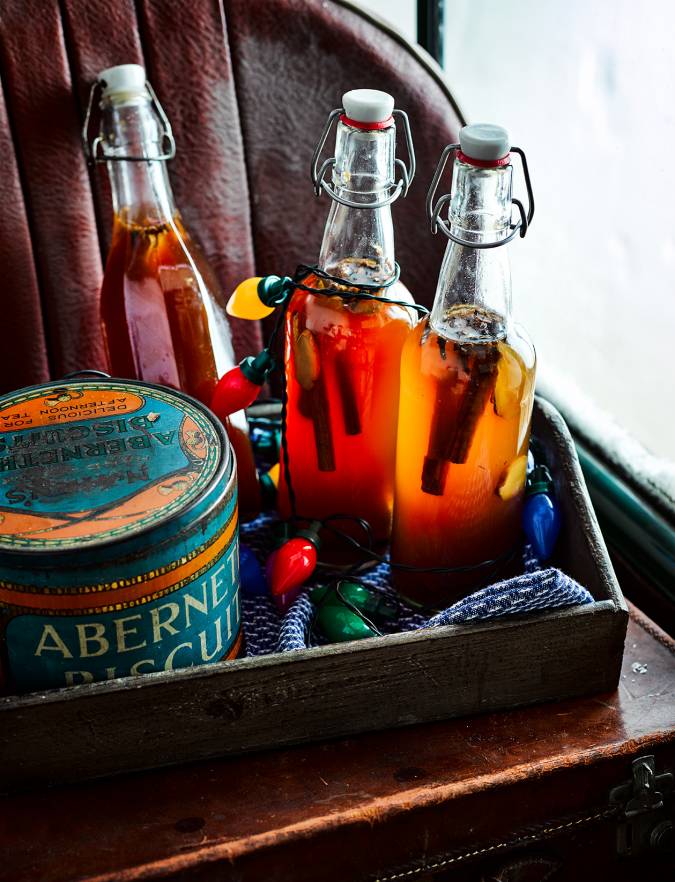 Ingredients
70cl bottle of gin

150g golden caster or demerara sugar

100g root ginger, sliced (no need to peel)

8 whole cloves

3 cinnamon sticks, roughly broken

½ a nutmeg, grated
Tip the gin into a lidded container and add the sugar, ginger, cloves, cinnamon sticks and nutmeg. Stir well, cover and leave to infuse for 3-4 days, stirring or shaking every day.
Once it reaches your desired spiciness (and the sugar has dissolved), strain through a muslin-lined sieve and pour into sterilised bottles*.

Tip *Sterilise your bottles for 5 minutes in a medium-hot oven (190°C, fan 170°C, gas 5)

Serve as a warming liqueur, or use as the base for a Gingerbread Fizz cocktail, topping it up with chilled Cava or Prosecco.