Quick and easy banana frozen bites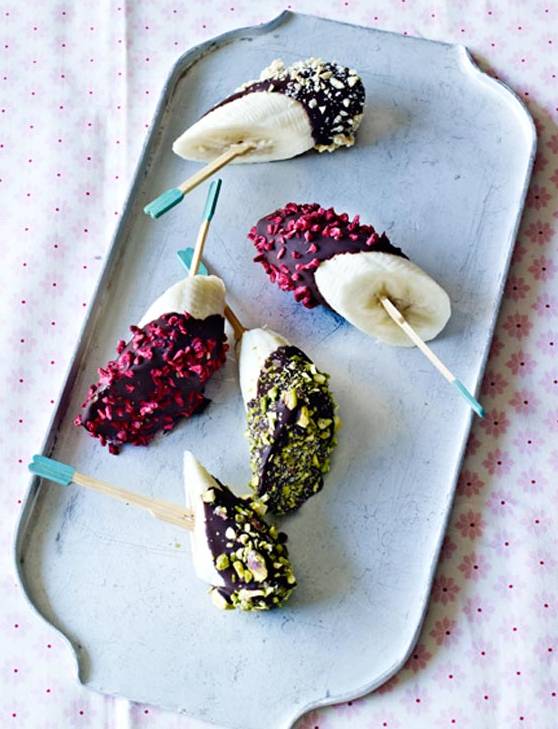 Nutritional information (per serving)
See more
Ingredients
100g dark chocolate

3 bananas

a handful of pistachio nuts, chopped

½ tube of freeze-dried raspberry pieces
Melt 100g dark chocolate.
Cut 3 bananas each into 4 chunks on the diagonal. Push a cocktail fork into the end of each one.
Dip each banana piece into the melted chocolate so they are half covered and transfer them to a baking sheet lined with baking paper. Sprinkle with chopped nuts (I like pistachios or toasted peanuts) or freeze-dried raspberry pieces.
Freeze for 1 hour or until solid. Take out of the freezer 10-15 minutes before eating.