Travel
Malton Cookery School: our review
Sarah Richardson and husband Alex were looking for a relaxing cookery-themed weekend – and found it in Yorkshire's foodie capital, Malton.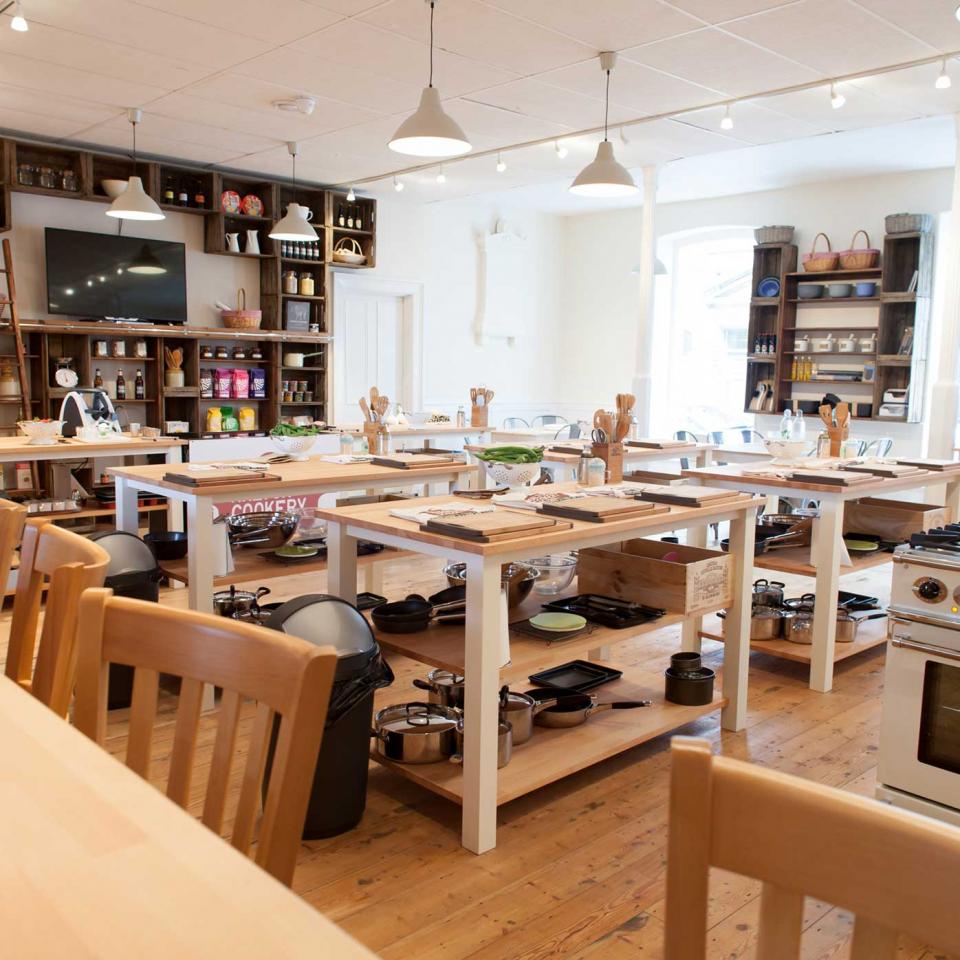 As we pulled up on the gravel near The Talbot on a sunny Saturday afternoon, the early signs were good: set in landscaped gardens, the York-stone country house looked idyllic. Shown to one of the hotel's four 'feature rooms' (the Rockingham), I came over all Lady of the Manor when I realised the feature in question was an imposing four-poster bed. In fact, with the room's supremely comfortable mattress, powerful rainfall shower (I've never been so clean) and curtains that block out all light, we were guaranteed a great night's sleep. After checking in, we went for a wander round the pretty market square.
Later, in the hotel bar, we got chatting to barman Simon. He told us the gin he was pouring us, Rare Bird, is brewed yards from the hotel, in Talbot Yard Food Court, where other artisan producers include Bluebird Bakery and Groovy Moo gelateria. Our meal in the hotel restaurant included a starter of king scallops with a zingy fennel and orange salad and delicious mains of dressed Whitby crab and pork belly, and we staggered upstairs to our room full and happy.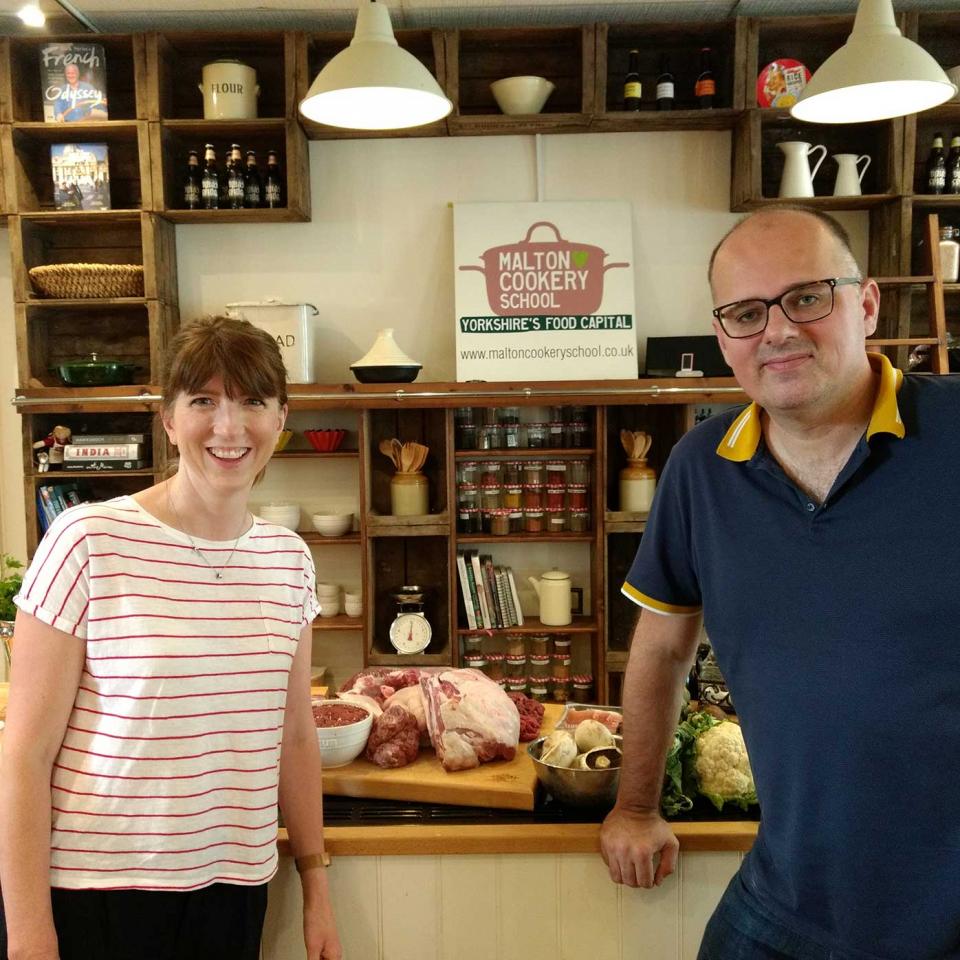 Sarah and Alex before their meat masterclass
The theme of locally sourced ingredients continued the next day, when we sauntered round the corner to Malton Cookery School for its day-long Best Of Yorkshire Meat masterclass. Great fun and full of anecdotes, head tutor Gilly Robinson was also knowledgeable, patient and evangelical about local produce, including Yorkshire rapeseed oil as an alternative to olive oil.
Our group of five students worked together, guided by Gilly, to produce such delights as rabbit roulades and beef carpaccio. Another highlight was making venison tea ('the trendy new name for consommé,' said Gilly), using egg whites to get the stock crystal-clear. Served with Parmesan and fillet bites (mini burgers), it was one of the most delicious of the many dishes we enjoyed for lunch.
Our work was done by 4pm and, as we left, clutching a slab of the chicken picnic pie we had also had a hand in making, we remarked on the fact that, paradoxically, the day's rigours had made this mini-break all the more of an escape from everyday life than a lazier itinerary would have provided. And the kitchen tips and new recipes we'd learned were the ultimate takeaway from our North Yorkshire culinary adventure.
Getting there
Doubles at The Talbot cost from £110 per night, including breakfast. Courses at Malton Cookery School are priced from £45.
Don`t miss

---