Travel
Staycation: Gilbey's, Berkshire
by Mitzie Wilson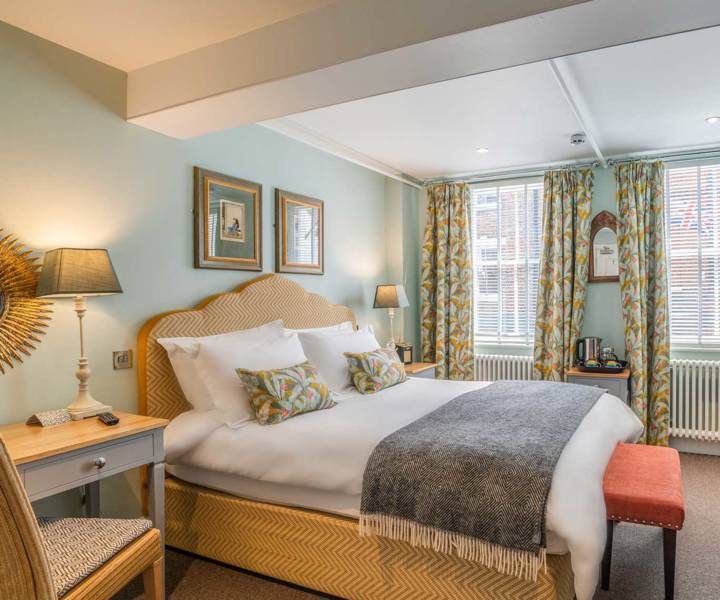 Accommodation at Gilbey's
Mitzie Wilson discovers a hidden gem tucked away in Eton, a few minutes from Windsor. Read her review of Gilbey's.
We are all familiar with the pretty town of Windsor and its castle, but I didn't know that the town of Eton was just a few minutes' stroll over the River Thames. And being a nudge away from the castle and crowds was actually a much nicer place to visit! We arrived early one balmy summer's evening, driving past the imposing Eton College into the tiny winding high street to find the equally tiny fronted restaurant and our home for the night.
Gilbey's looks very much like a little wine bar but, like a Tardis, it was deceptive – with several dining rooms and a pretty courtyard garden. Upstairs, our air-conditioned attic room had been beautifully restored with big windows in the roof and a huge comfy bed. Recently 'done-up', the rooms have rightly been awarded 5 Gold Stars by Visit England. But, before making ourselves too comfortable, we decided to explore.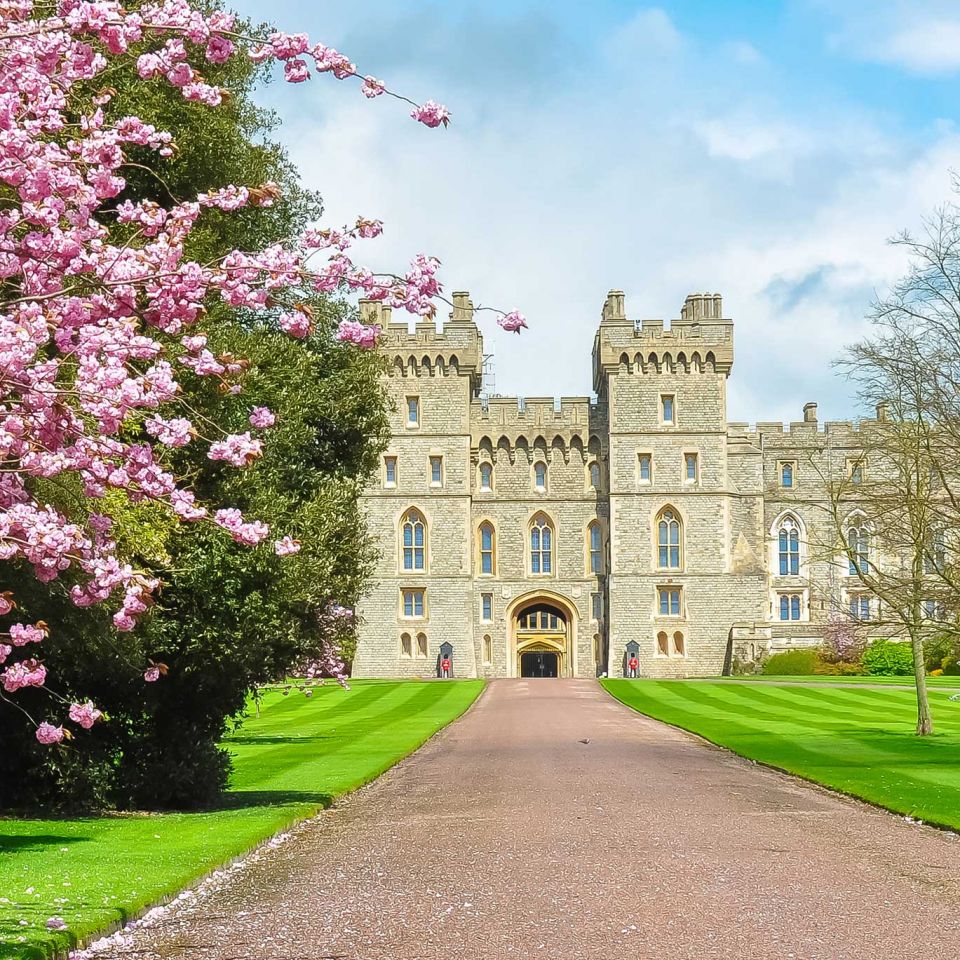 Windsor castle.Image: Getty
Just a spit from Gilbey's is the bridge that spans the two towns with Windsor Castle lit up on the hill above. The river banks are lined with restaurants and bars packed with customers sitting outside in the evening sun. There are rowing boats to hire, a floating restaurant and swans a-plenty so it was very easy to spend an hour with a G&T watching the world go by before returning for dinner. I chose cauliflower and Old Winchester cheese panna cotta.
Rich and filling, it was topped with edible flowers, and tasted as good as it looked. My husband chose seared scallops on a bed of whipped and toasted sweetcorn which he scored 10 out of 10, along with his melt-in-the mouth belly of pork on sage-crushed sweet potatoes. My fillet of bass was perfectly cooked and followed by a fabulous selection of English cheeses and sticky toffee pudding with clotted cream. Continental breakfast the following morning set us up for a stroll around the winding cobbled streets of this 7th century town, to the red brick college founded by Henry V1 in 1440 – during term time that it must be heaving with students. For those eager to explore the college's scholarly history, you can visit the Museum of Eton Life or Museum of Antiquities.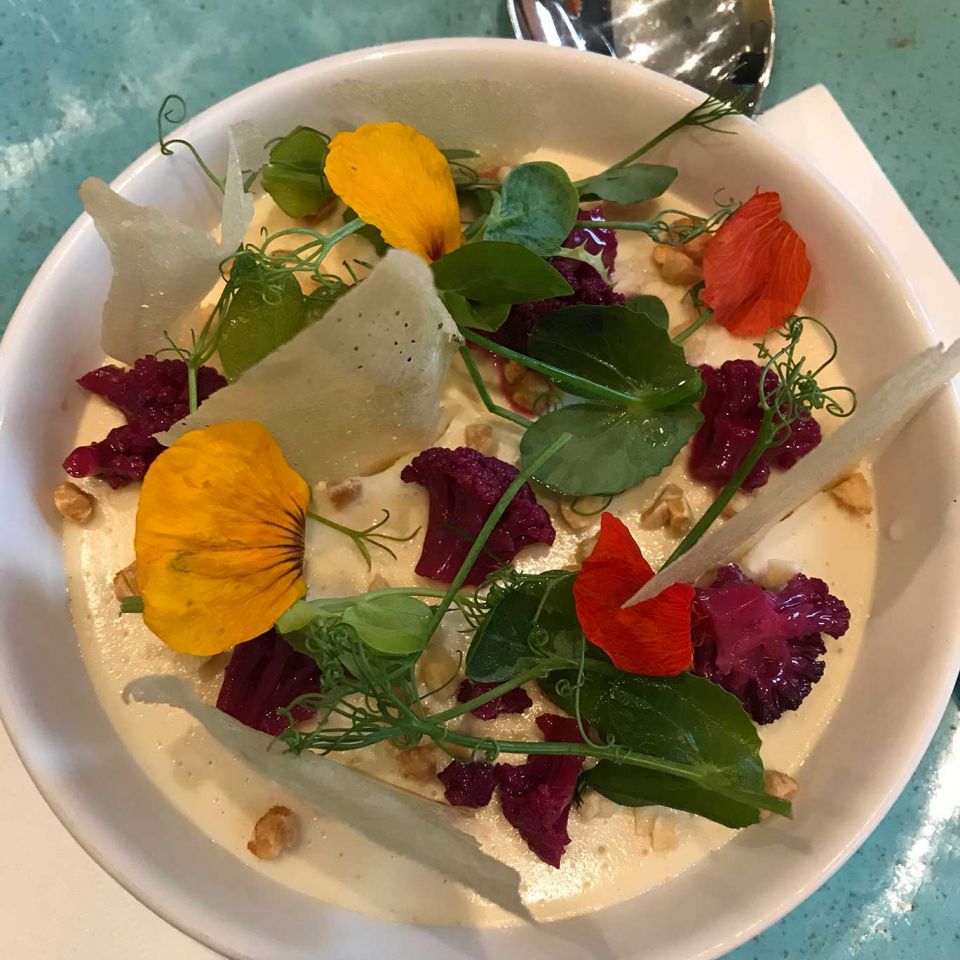 Panna cotta topped with edible flowers
We then walked over the bridge into Windsor, and the flag was flying a-top the castle so the Queen must have been at home – but with no time to visit her, we strolled around the exterior of the castle and couldn't resist a cream tea to complete our stay.
How to book
Rooms are from £180 per night, including continental breakfast. The dinner set menu is from £22 for two courses; the lunch set menu is from £16.50 for two courses; gilbeygroup.com.
Don`t miss

---