Travel
Served chilled: a seafood special in Iceland
by Neil Davey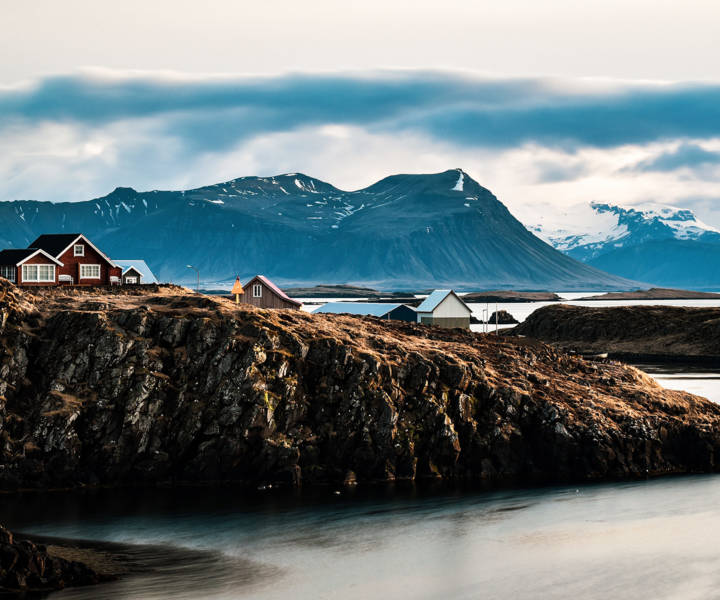 Image: Shutterstock
Iceland has been exporting fish since the 12th century, so the coast-dwelling people there know a thing or two about seafood and how to prepare it. Neil Davey heads north to school himself in all things pescatorial, and emerges stuffed to the gills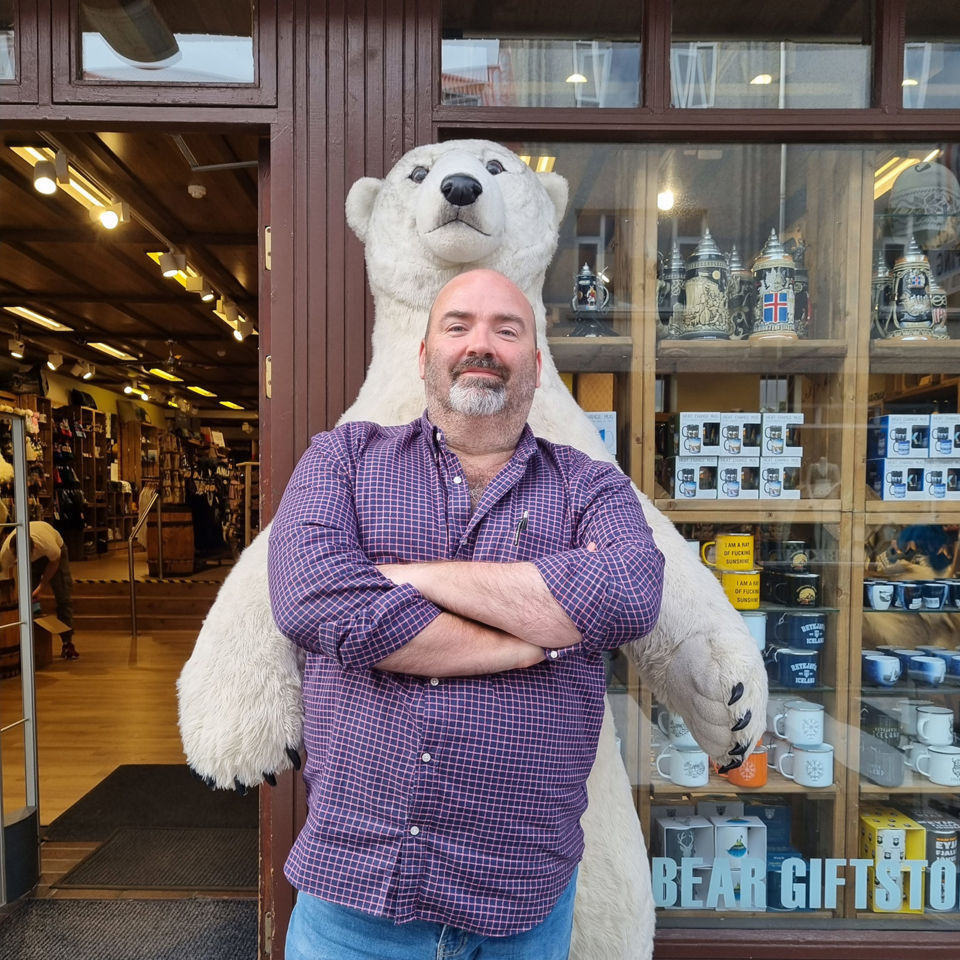 Writer Neil Davey
Iceland, in terms of landmass, is approximately half the size of the UK but, with a population of around 360,000, has about one two-hundredth the people. To give that some scale, if you brought every Icelander to the UK, you'd end up with a city about the size of Coventry. It's hard to see Icelanders willingly moving anywhere else, though. Over the course of a few days, along some 200km of coast between Reykjavik and the fishing village of Stykkishólmur, I barely scratch the surface of this country. Even so, my jaw is repeatedly dropped and my gob regularly smacked by the scenery. It's utterly beautiful, both in the day and in the ethereal light that passes for night in these parts.
There are mountains (snow-capped and otherwise), streams, glaciers, eddying rivers. There are crashing waves, black sand beaches, waterfalls, lakes. There's teeming birdlife, there are wild horses – well, wildish; they're all owned, just allowed to run free. Every now and again, there are acres of flat, open greenery with one enormous boulder in such an unlikely position that it makes the local legends of elves and trolls all the more believable. And if you can drink in this scenery and not hum the Game of Thrones theme, you're better than I am… When I comment on this region's beauty, to whoever will listen, several Icelanders agree but tell me (in faultless English) I should go further east/north/into the centre of the country because that's where it gets genuinely beautiful. I don't, partly because I fear more beauty may make my head explode, but mostly because, like many Icelanders, I'm here for the fish.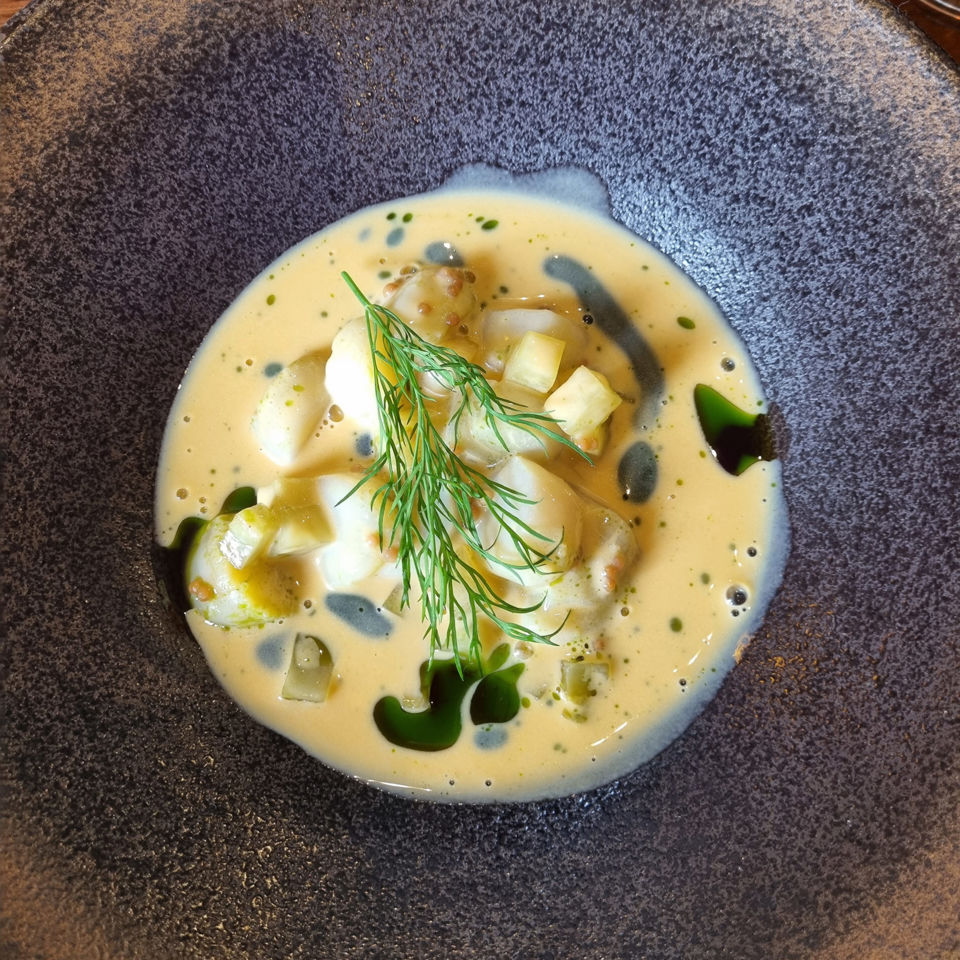 Scallops at Viðvík
Fish is a major part of Icelandic life and has been for a long time; there's some evidence to suggest the country first started exporting fish in the 12th century. In the past, many fished just to feed themselves and their families. Fishing and hunting expert Björgvin ('call me Bo') Þór Björgvinsson gestures to a small harbour we pass and tells me that 'not so long ago, there were 300 rowing boats there…' These days, it's still possible to be self-sufficient but, for the most part, fishing is a more serious, business-like process and very important to the nation's economy: 'Fishing makes up about one-sixth of Iceland's GDP,' says Bo. It's not so surprising.
With almost the entire population living on the coast, they had to look to the sea for much of their protein. It's also not surprising that everyone I meet is either in the fishing industry, related to someone in the fishing industry or had at least one ancestor that was a fisherman. It came at a cost, of course: this stretch of the Atlantic is abundant but unforgiving. I comment to our guide Lilja on the obvious sense of community in the villages we visit, the way children are clearly welcomed, not just tolerated, and part of that, Lilja explains, is the historic absence of men, 'Either because they were long at sea or lost at sea. In Iceland, single mothers are not judged…' Happily, these days, thanks to things such as safer ships, better rescue equipment and better weather forecasts those figures are much reduced. Modern life has also changed the way fish is treated. There's a focus on sustainability and nose-to-tail usage, as evinced by everything from collagen products (including a face serum called Oh My Cod!) to fish-skin wallets.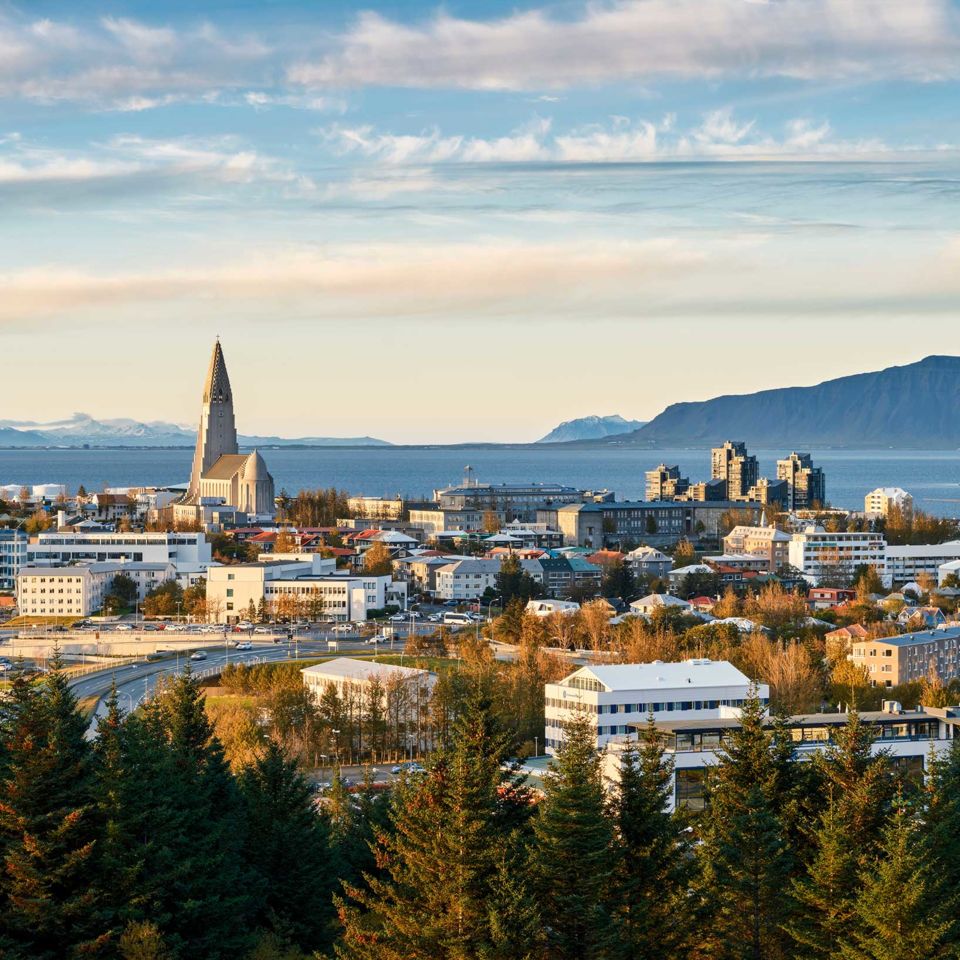 Reykjavik. Image: Getty Images
Much to Bo's pleasure, modern life has also changed the way fish is prepared, cooked and eaten. He tells me a story of how his grandmother used to cook fish for a very long time until it was unrecognisable. Now, with the the influences of New Nordic cuisine, the rise of Japanese cooking (and Japanese resolutely-not-cooking), the Icelandic food scene is genuinely thrilling. Not that Bo's grandfather agreed. 'He much preferred it overcooked,' Bo laughs. As you may have seen, Iceland has been promoting the quality of its seafood of late, with the highly entertaining 'Fishmas' campaign, including a friendly, bearded Father Fishmas character extolling the virtues of Icelandic fish. It's this campaign that's brought me to Stykkishólmur, the small port town that inspired the Fishmas village of the adverts – although I appear to be the only ruddy-faced, bearded man in the vicinity.
As with many of the villages in this part of the world, finding a restaurant can be a challenge. That's not because they're few and far between, it's because some are discreet to the point of invisibility. Others make it known, very clearly, that they're catering establishments, with tables and terraces and A-boards showing their menu, but many are oddly low-key. It's worth hunting them down because, frankly, the cooking I experience over this all-too-short visit is spectacular and, from Reykjavik to Stykkishólmur, it's a glorious celebration of seafood and the local larder in all its forms. And it's a surprisingly varied larder. Rhubarb features regularly as it thrives abundantly across the country. Hardier vegetables such as broccoli and potatoes also grow well in the Icelandic climate, while more sensitive items, like tomatoes and cucumbers, are grown in greenhouses heated by natural thermal springs.
There's even an enterprising Icelander who's growing punchy wasabi. Happily, there's still a great sense of tradition. Indeed, two of the most delicious things I try are as traditional as Icelandic food gets. Fiskisupa – as the name almost sounds – is a fish soup made with cream and a warming splash of sherry, vermouth or port. Even better though is Plokkfiskur, an incredibly comforting, addictive fish/bechamel/potato stew that, texturally, sits somewhere between unformed, loose fishcake and thicker-than-normal chowder. 'Every family, every grandmother, has their own version of this,' Lilja tells me. I try several during my visit – even a couple of the most stylish, modern restaurants serve a small spoonful in an amusebouche fashion – and all are delicious. It becomes very hard to pick a favourite dish. At Viðvík in Hellisandur, I have a dish of scallop, pickled celeriac, dill and langoustine sauce that, frankly, would sit comfortably on any Michelinstarred menu. At Sjávarpakkhúsið, in Stykkishólmur, there's a lumpfish roe, sour cream and lovage dish that blows me away, swiftly followed by crispy fried cod cheeks in a rhubarb barbecue sauce that stakes a claim to being the most perfect bar snack on the planet. And the hits just keep coming. Iceland. Come for the scenery, stay for the food? Or come for the food, stay for the scenery? Either way, believe me, you won't be disappointed.
How to book
Return economy flights from London Heathrow to Keflavík Airport are priced from £190pp with Icelandair. Visit icelandair.com for more information. For suggested itineraries, contact details for local guides, and more, go to visiticeland.com.
Don`t miss

---