Homes
12 ways to save money on the high street and at home
Revamp your home on the cheap and take thrifty tips from the Swedes...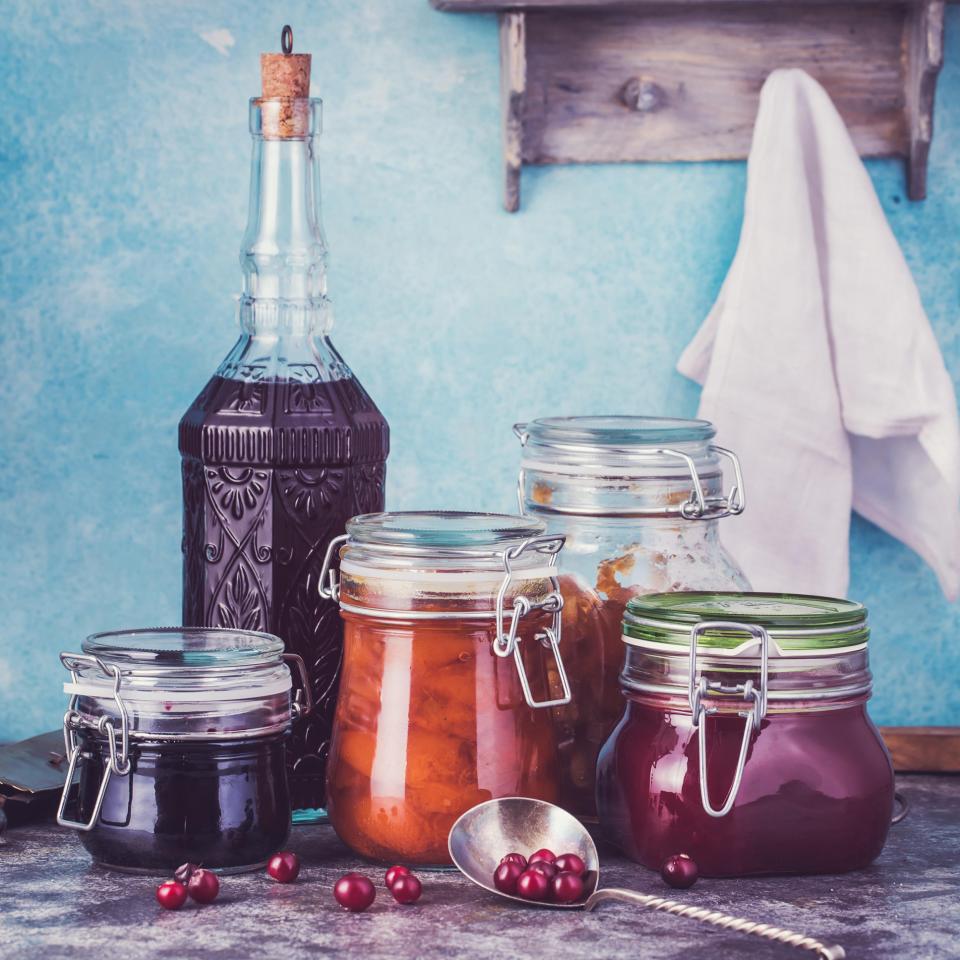 1. Grab a bargain
Always search online before buying anything to see if you can get a cheaper deal. Groupon offers a host of discounted items, from household essentials like mattresses and kettles to clothes, beauty deals and even super cheap weekends away; hotukdeals.com will let you know of current discounts being offered; sign up to quidco.com for cashback on clothes. Moneysavingexpert.com sends out a weekly newsletter with great current offers.
2. Use a 30-day list
Spendaholic? To curb impulsive buys, add the names of things you really, really want to a list, with the date you added it. Make it a rule that you can't buy anything for at least 30 days after it goes on the list. You'll find the urge to buy will wane.
3. Use actual money
Researchers in the US monitored the food shopping of 1,000 households for six months and found that when people were paying by credit or debit card instead of cash, they tended to splash out on impulsive buys.
4. Save your old jars
Candle-filled jars outdoors make lovely
tea lights, or use jars as vintage-inspired vases. You can also label old jam jars then use them to store holiday keepsakes, or to stash small items like a sewing kit.
5. Cut your utility waste
Visit energysavingtrust.org.uk for lots of easy tips. Use a bowl to wash up rather than a running tap to save £25 a year; replace halogen spotlights with energy saving LEDs and save £35 a year; turn off lights when you're not using them and save £14.
6. Make staircase statement
Save on carpet: use offcuts or samples of wallpaper to decorate your risers, or buy a few tester pots of paint and create stripes.
Become a Lagomer…
7. Reuse it
Get your takeaway coffee in a travel mug (we like keepcup.com), reuse water bottles, avoid plastic and keep a stash of canvas shopping bags.
8. Upcycle it
Egg cartons, yogurt pots, lampshades, fabric, old furniture... go online for inspiration to transform them! Try upcyclethat.com.
9. Recycle it
Recycling one can saves the energy to power a TV for three hours! Prioritise your recycling and get the whole family involved.
10. Dress up your garden
Save money on garden containers by disguising cheaper plastic pots. 'You can buy them for a snip,' says Alex Mitchell in her book Gardening on a Shoestring (Kyle Books, £16.99). 'But plastic looks unnatural, so wrap thepotinacost-effective, natural material, such as a hessian sack.'
11. Make-do-and-mend
Thrifty living specialist pennygolightly.com recommends setting aside 30 minutes weekly to do some maintenance. That could be mending clothes, doing minor repairs around the house, or looking after your bike or car. A little regular attention can save a lot of stress and expense over time.
12. Make a wreath
'Instead of buying expensive bunches of flowers, I make a wreath using blooms, foliage and branches I find in the garden or on walks,' says beauty editor Victoria Riedl.
About the author