Homes
Pond life: how to create the perfect water feature for your garden
A cool, tranquil pond is a beautiful thing, says garden designer Charlie Hart, and a haven for flourishing wildlife, too.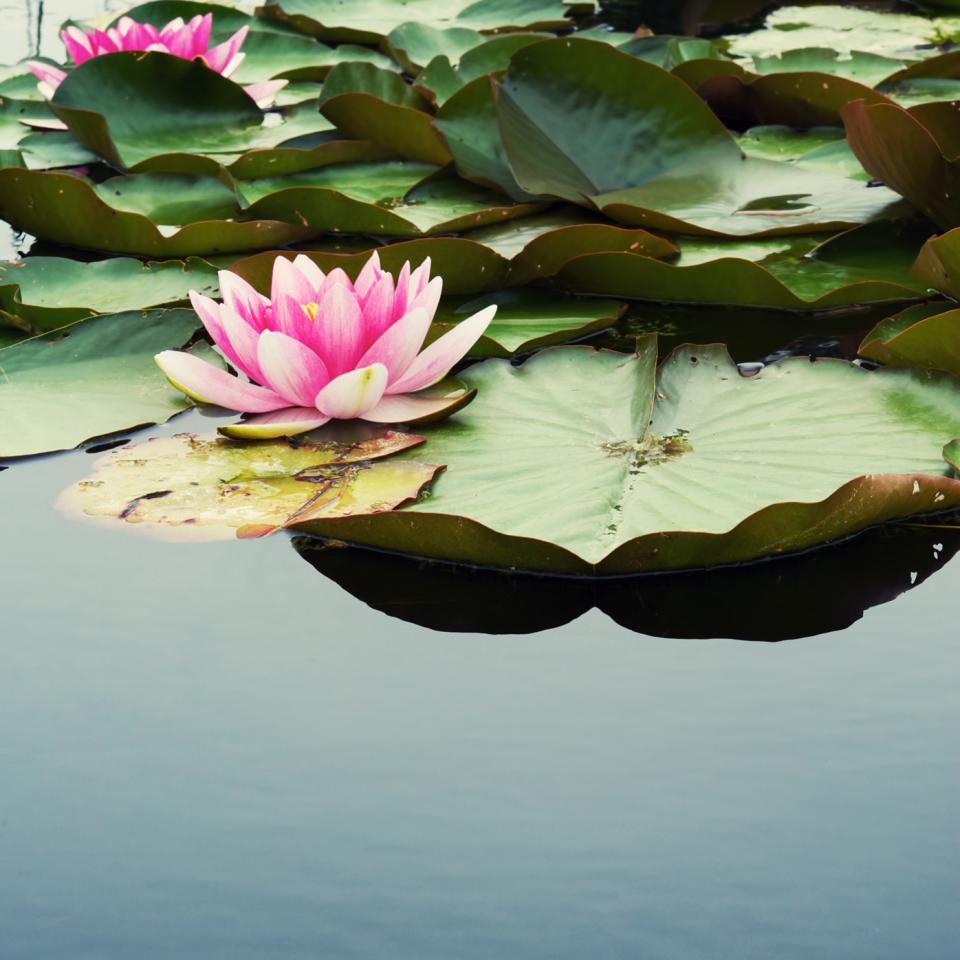 Flowerbeds will spiral skyward in summer and a veg patch or herb garden puts delicious produce on the table, but all of this bounty will be bigger, richer and more diverse if you also have a water feature in your garden. A pond doesn't just provide aesthetic depth – it also supports your garden's productivity. Water acts as a magnet for insects such as dragonflies, damselflies and bees, as well as for hedgehogs, frogs, toads and even bats – all of which will either play their part in pollinating your vegetables, or make a tidy snack of most garden pests. What's more, the meditative sound of a cool, bubbling fountain will enhance your enjoyment of your outdoor space in the hot days of summer. Plus a pond gives you the chance to grow a host of wonderful flowering aquatic plants.
People are often put off building a pond, but actually, it's one of the more simple garden projects. A small pond will deliver huge pay-offs and can be installed over a weekend or two. Granted, there is some digging to be done, but a pond needn't be deep – in fact, there are sound horticultural reasons for keeping it relatively shallow…
Designing your pond
I usually advise people to position their pond in the same way they would most flowerbeds; it needs sun for at least half the day, as the plants that supply oxygen to the water will need sunlight. It's also a great idea to ensure you'll have a place somewhere close to the pond where you can sit, glass in hand, on a summer's evening and watch the light play on the surface of the water.
An irregular, rather than circular, pond shape will soften the garden and give it a more natural feel. I always suggest people incorporate three elements within a pond: a gentle slope somewhere along the edge to allow animals to get in and out, a planting shelf 15-20cm below the water surface and wide enough to place plants on, and a deeper centre, which need be no more than 60cm at its deepest.
The shelf around the edge of the pond is the ideal place to put marginal and floating plants. These are often planted in baskets and weighed down with a stone or two. The deeper central section is the place for submerged aquatics (which oxygenate the water and are essential if you want fish), such as water violet or water crowfoot. This deeper section is also the place to put the queen of the garden pond – the water lily. The foliage of the water lily is every bit as lovely as the flower itself and, like an aircraft carrier, it acts as a landing pad for insects and birds.
If you don't have enough space for a pond, a fountain can be a charming alternative; ones that contain an area where the water can pool will also be a haven for insects. An ornate bowl with a jet of cascading water will catch the eye; but a clutch of stainless-steel spheres can deliver a calm and serene effect as the water ripples over them. Most garden centres now stock a good range of fountains, so let your imagination run wild. You can even buy solar-powered designs but these do need a sunny spot.
Kids will enjoy helping you make a mini pond out of a washing-up bowl, a ceramic sink or a pot, lined with pond liner. Use bricks or logs around the outside to create steps for wildlife, put a layer of clean gravel in the bottom and then fill your pond, ideally with rainwater. Finally, add some plants in aquatic pots, using a low-nutrient soil mixed with grit. I love water forget-me-nots and marsh marigolds for small spaces; they provide cover for wildlife but don't grow too big. Then just sit back and watch your pond become a mini wildlife haven.
How to dig your pond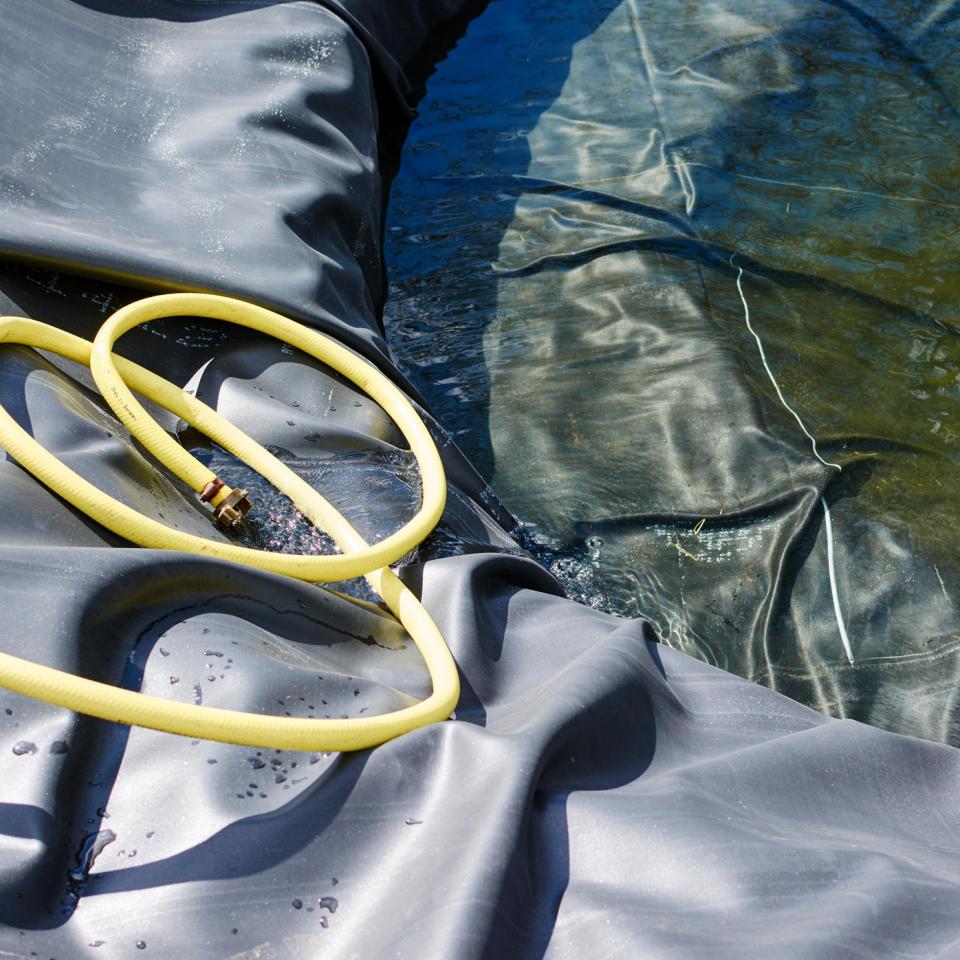 You'll need:
A hosepipe
A spade
A spirit level
Some pond underlay or old carpet, sheets, rugs or similar material
The correct size of pond liner
Some heavy rocks or bricks
1. Mark out the shape using the hosepipe. Remove any turf and then dig down, making sure you include a 'beach' (where the ground gently slopes down from the bank to the pond), a planting shelf around the outside, and a deeper centre.
2. Decide how deep you'd like the water. Using the spirit level, make sure that when the pond is full, the planting shelf will be covered by no more than 15-20cm of water.
3. Lay pond underlay or old carpet, sheets or rugs over the base of the pond in order to create a smooth surface onto which to lay the pond liner. Take your shoes off and stamp the pond liner into the shape forcefully, placing heavy stones to keep it in place.
4. Once you're satisfied with the overall shape, fill your pond. Rainwater is best, or use tap water but wait a day or so before adding any plants or fish. Cut the edges of the pond liner to shape once the pond is full.
What to plant:
Marsh Marigold​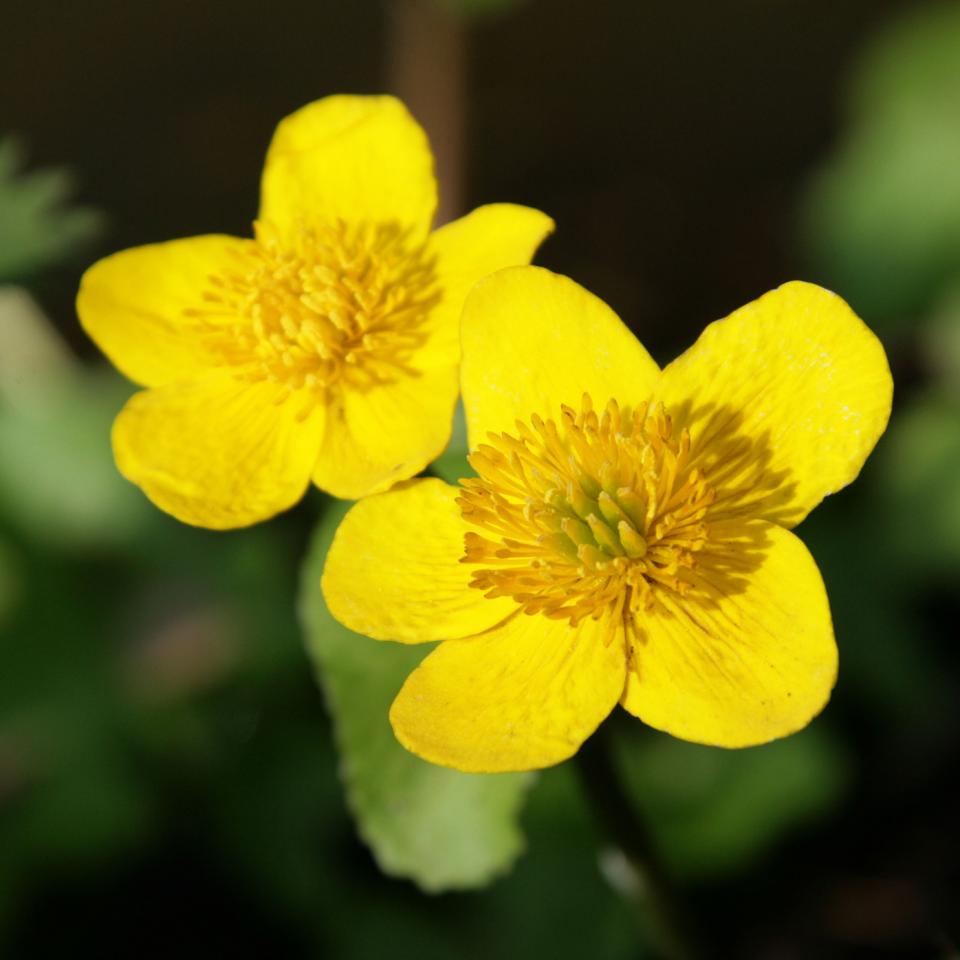 I love the yellow flowers of marsh marigold; at their best, they are as arresting as a hi-vis jacket.
Water forget- me-nots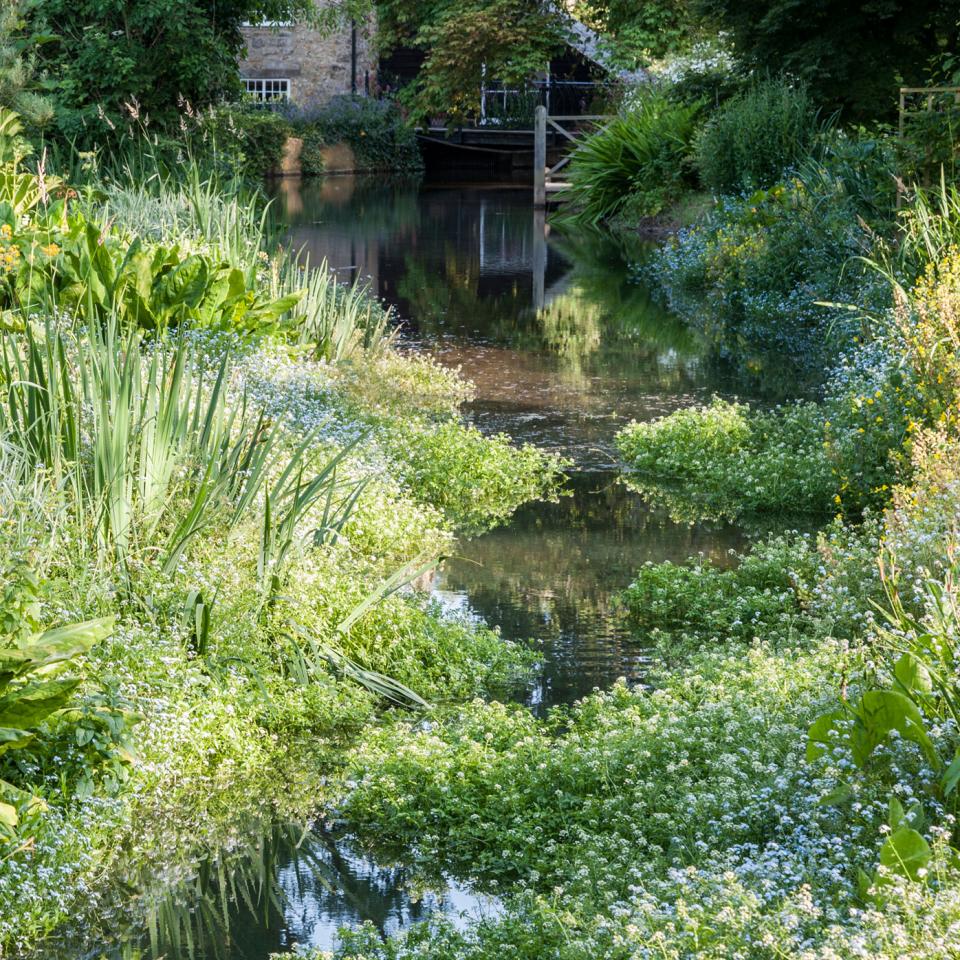 As pretty and charming as their land-based cousins, water forget-me-nots are reliably perennial and soften the outline of your pond.
Water lilies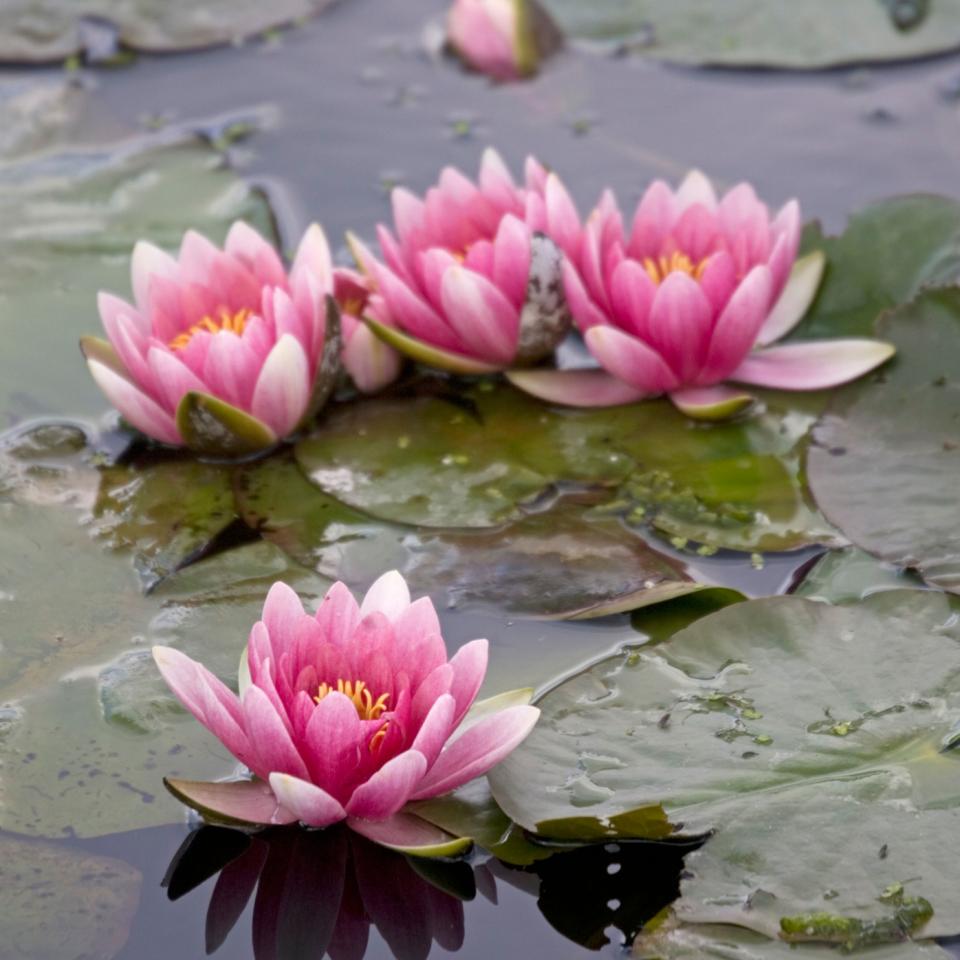 These come in white, reds, pinks and yellows; the Nymphaea 'Pygmaea Alba' looks great on water because its yellow centre stands out among the refracted light.
Flag irises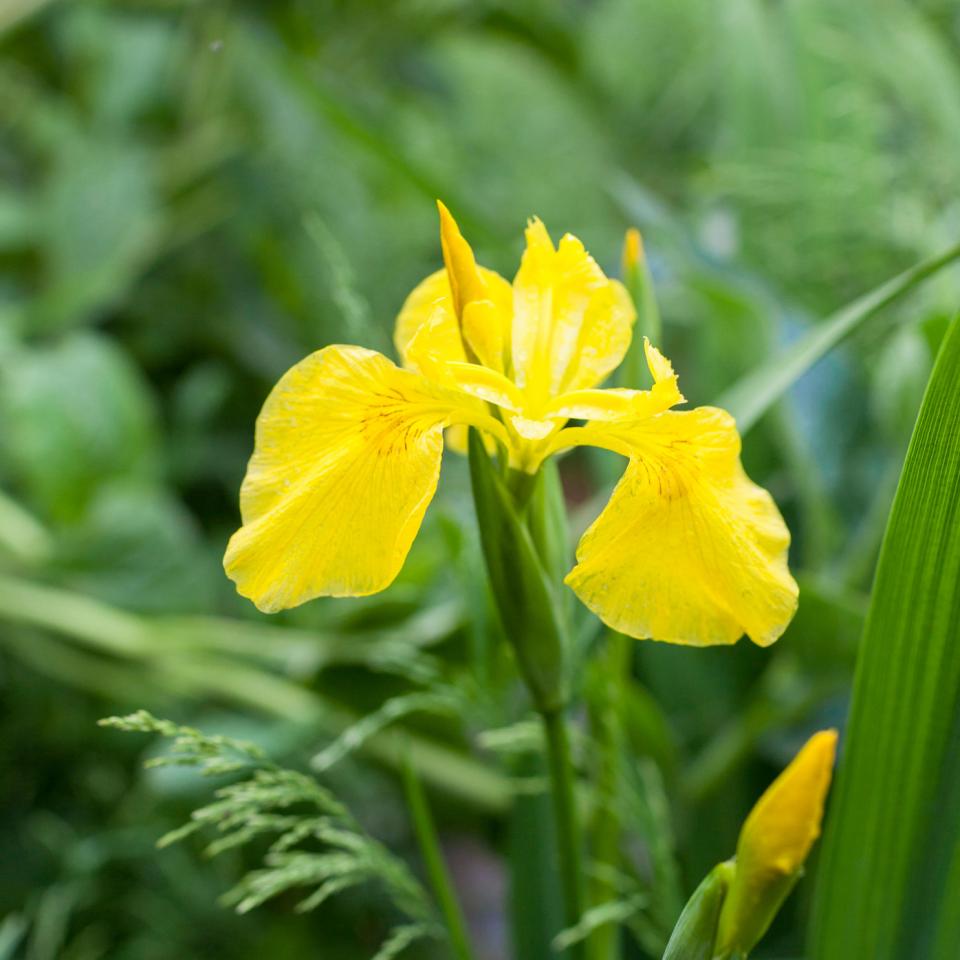 This very resilient plant will come back year after year, creating height and structure at your pond's margin. The beautiful Iris pseudacorus is a rich, golden yellow.
Loosetrife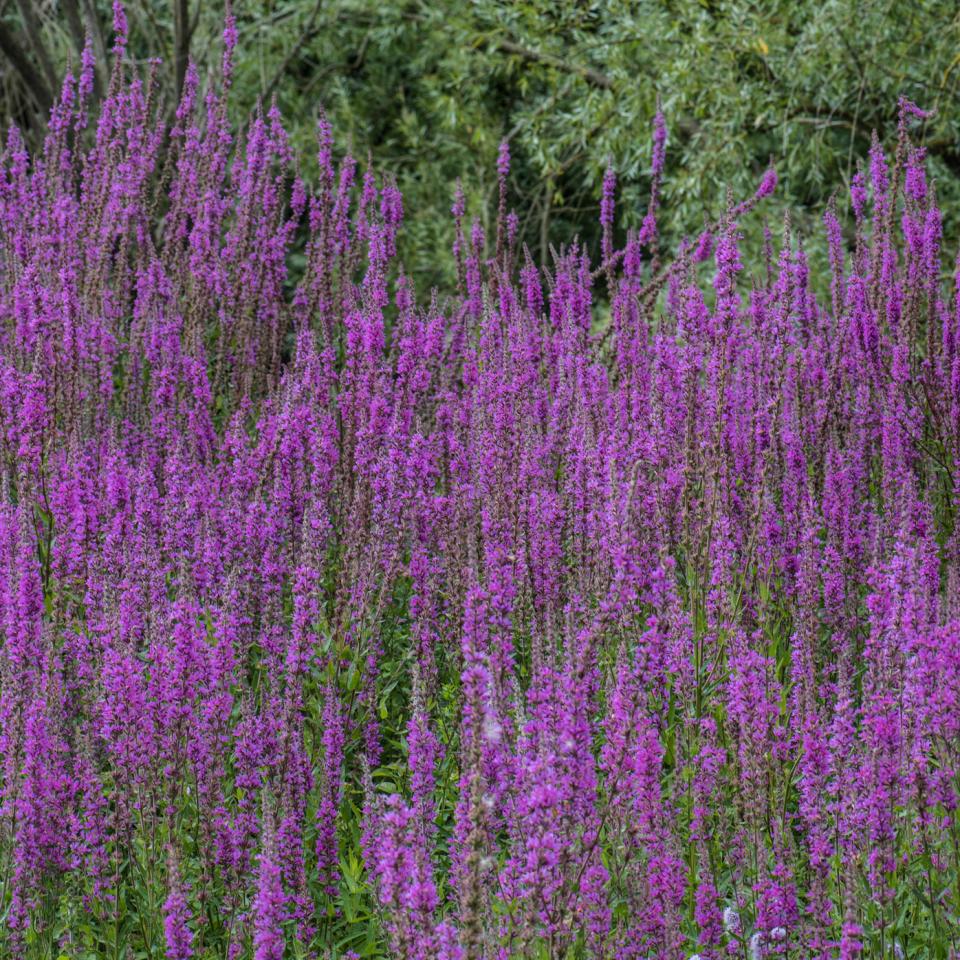 Loosestrife (Lythrum salicaria) has elegant, tall, flowering spikes that are good for attracting bees and butterflies.
About the author