Homes
Find the perfect barbecue for you this summer
Neil Davey shares his pick of the barbecues, whatever your summer plans...
The Single Disposable Barbecue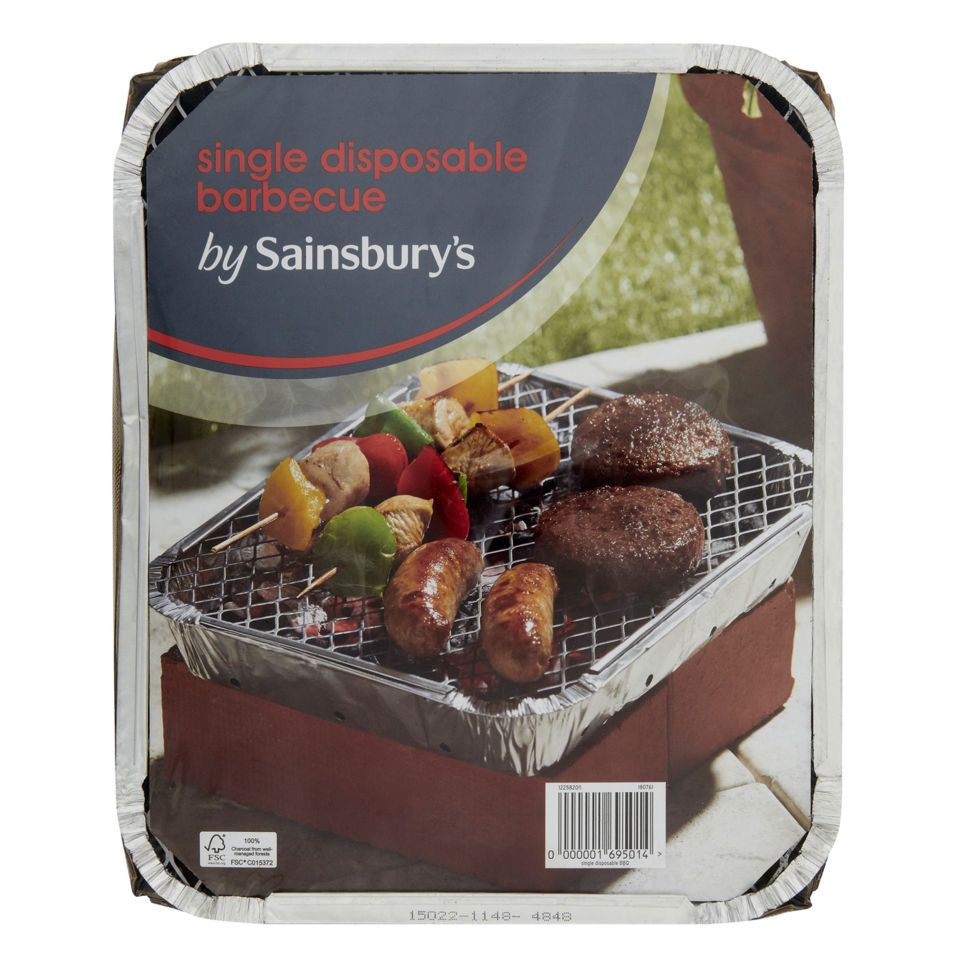 You're on the beach, you're having a good time, you don't want it to end… send members of the party to the nearest store, stock up on sausages, burgers, buns, sauces – and one of these.
The Bucket Barbecue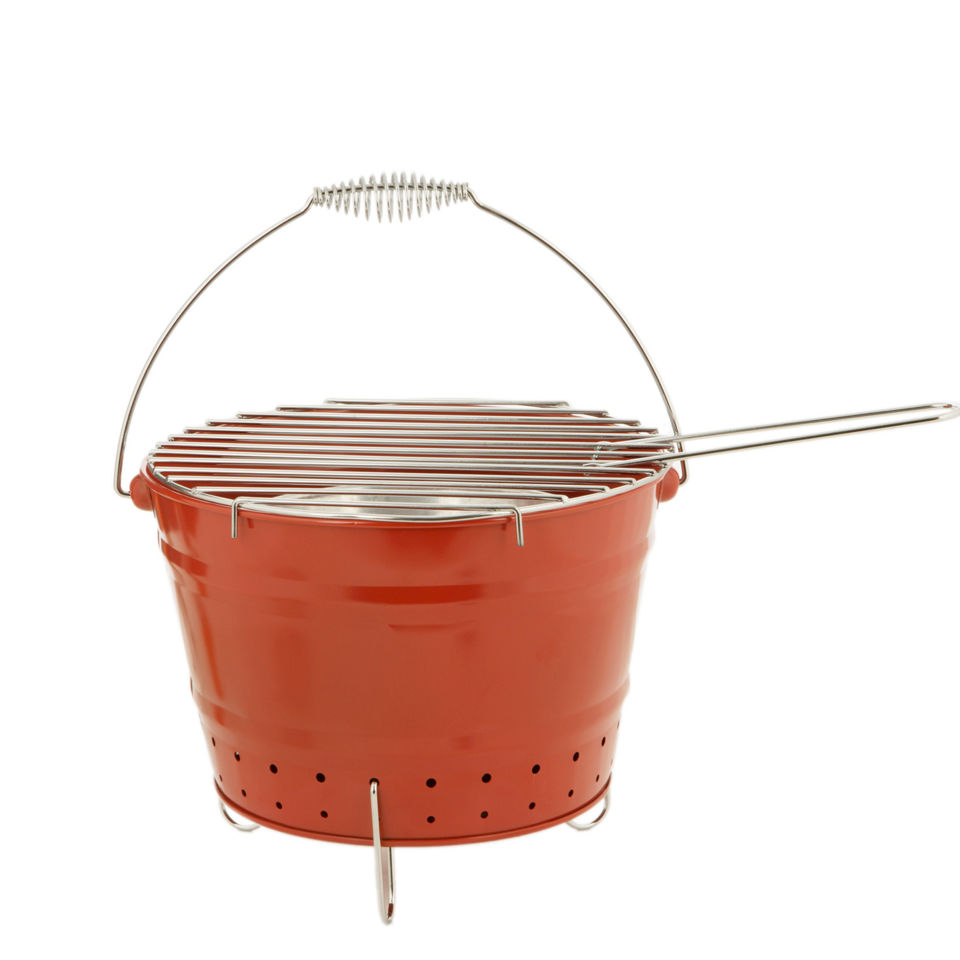 Sturdy, good value and very portable, this colourful barbecue may be compact, but it's surprisingly sturdy and easy to clean. And, over a few uses – if we actually get some sunshine – much better value than a disposable.
The Social Grill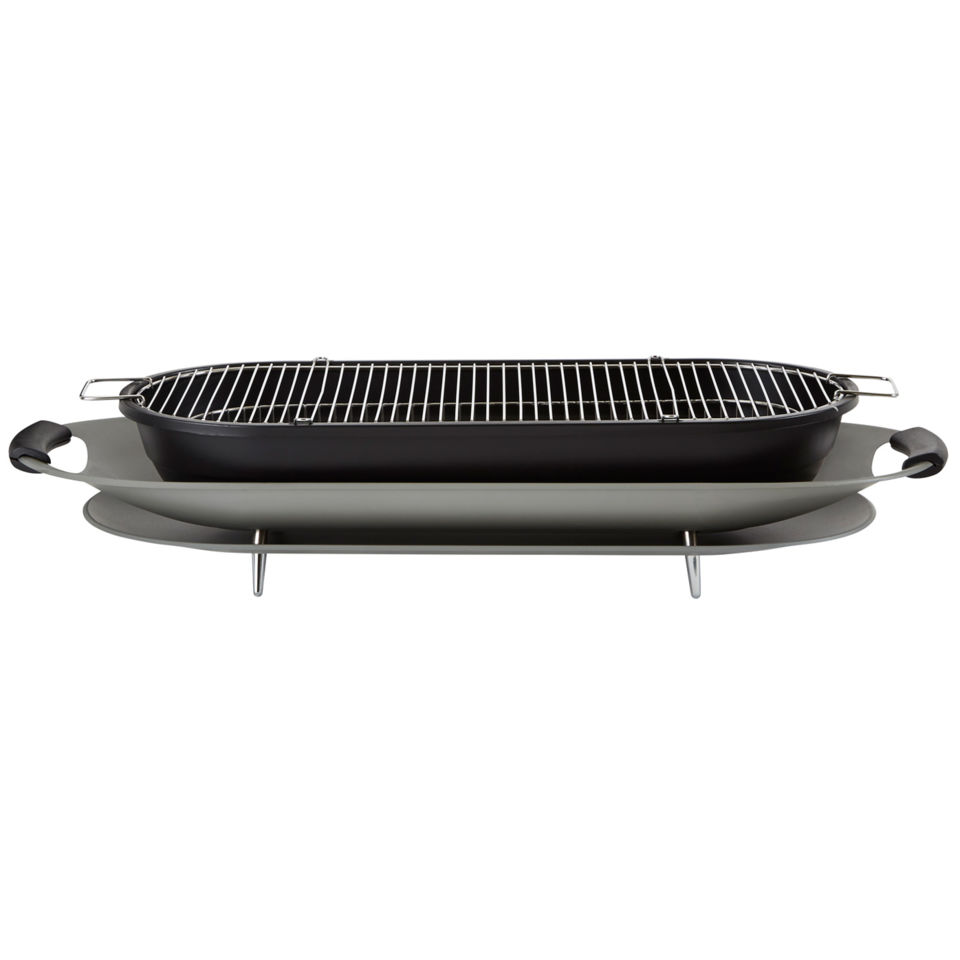 This is ideal for communal charcoal grilling. It sits in a heat-resistant tray so you can put it in the middle of the table and chat while everyone cooks their own food. It's also a gentle way to remove cooking duties from the sort of bloke who normally takes charge at such gatherings…
The Lotus Grill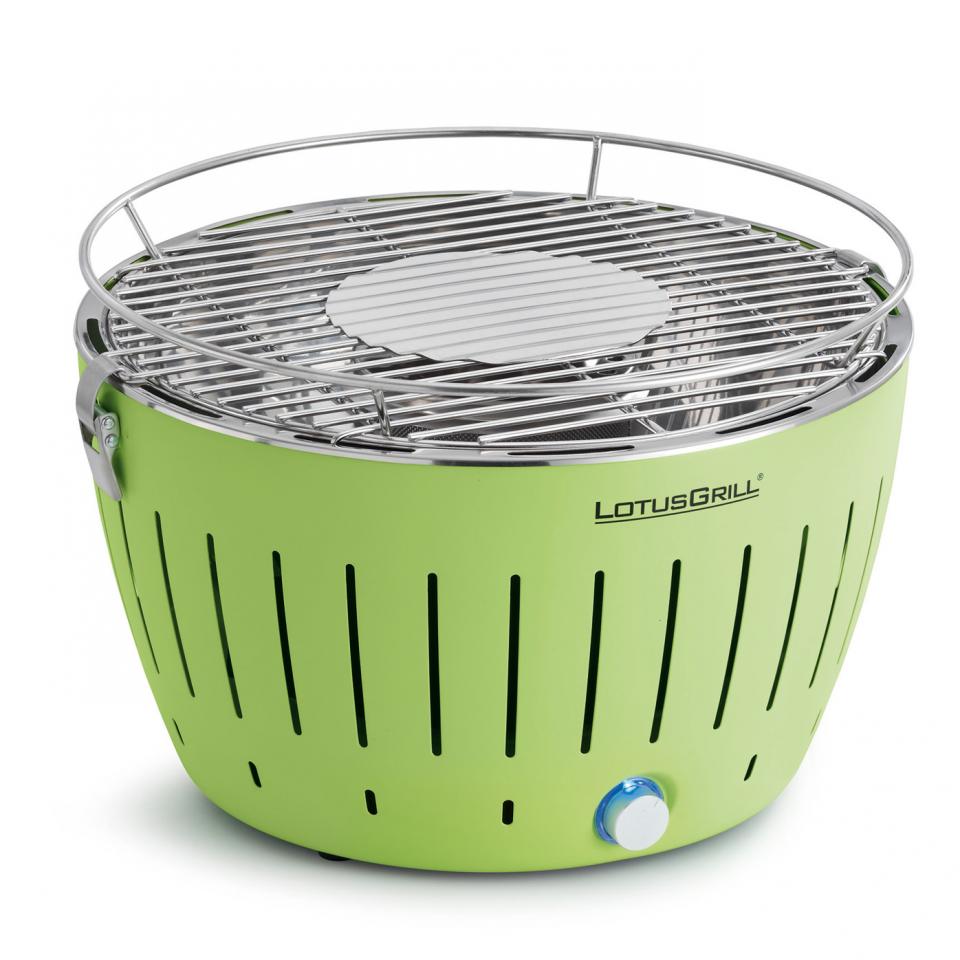 With its built-in battery-operated fan, the Lotus Grill is virtually smoke free. It also lights quickly, and its clever design means the airflow is controllable, plus fat drips into an easily cleanable tray rather than onto the coals.
The Weber Original Kettle Barbecue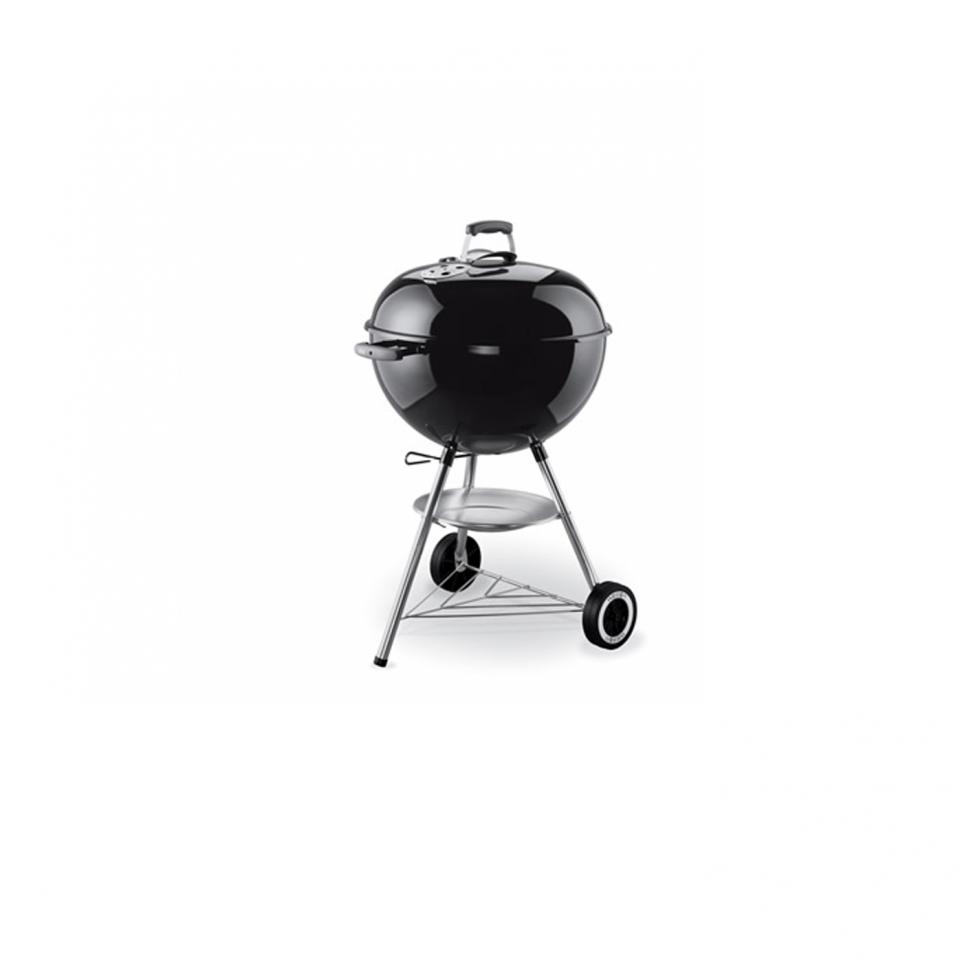 The Weber Kettle is, from a barbecue geek's perspective, the start of your 'proper' journey into charcoal-based cooking. A barbecue is not just a grill, you see. It can be a hot plate, and, with the addition of a lid, it's an oven, not to mention a smoker.
The Prakti Rocket Stove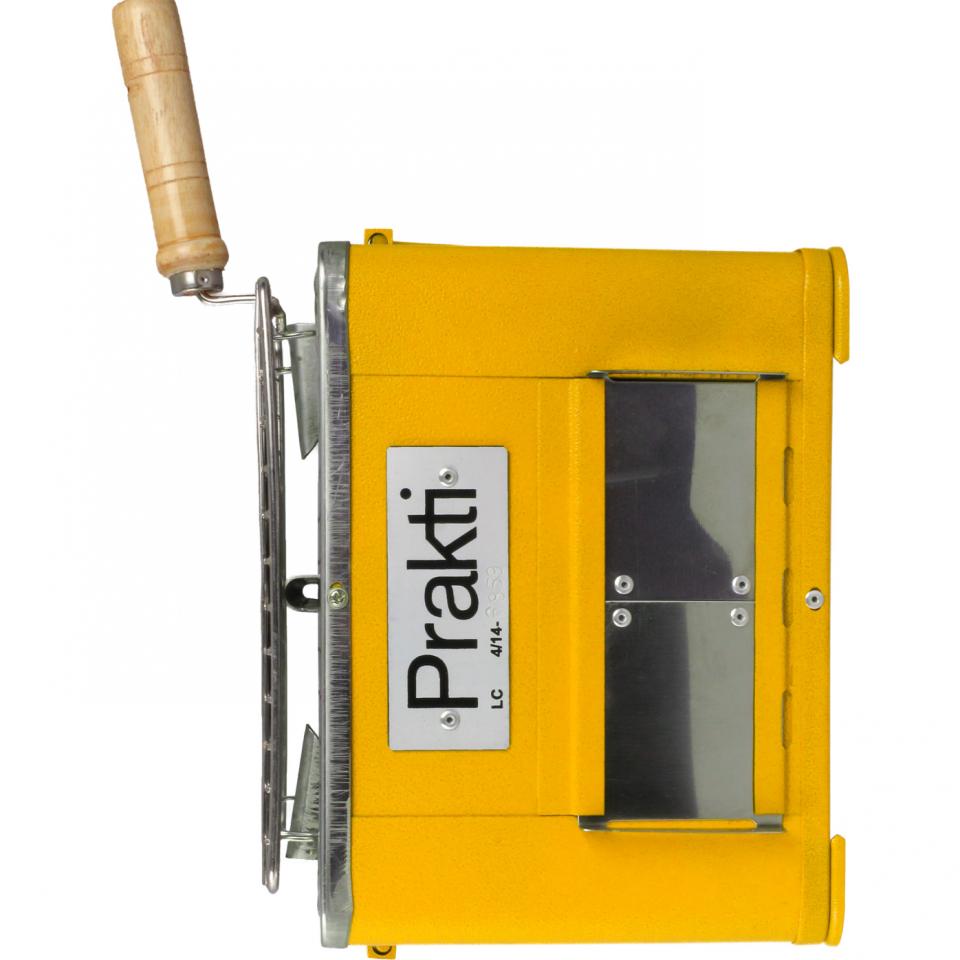 Solid and portable, the Prakti Rocket Stove has become a regular sight at markets where stalls offer cooked food. It's an adaptable bit of charcoal-fired equipment, plus it's quick and easy to light – hence the name – even in high winds. As well as grilling, it can easily take a frying pan or big stewing pot, hence its ubiquitous street food presence.
The Aquaforno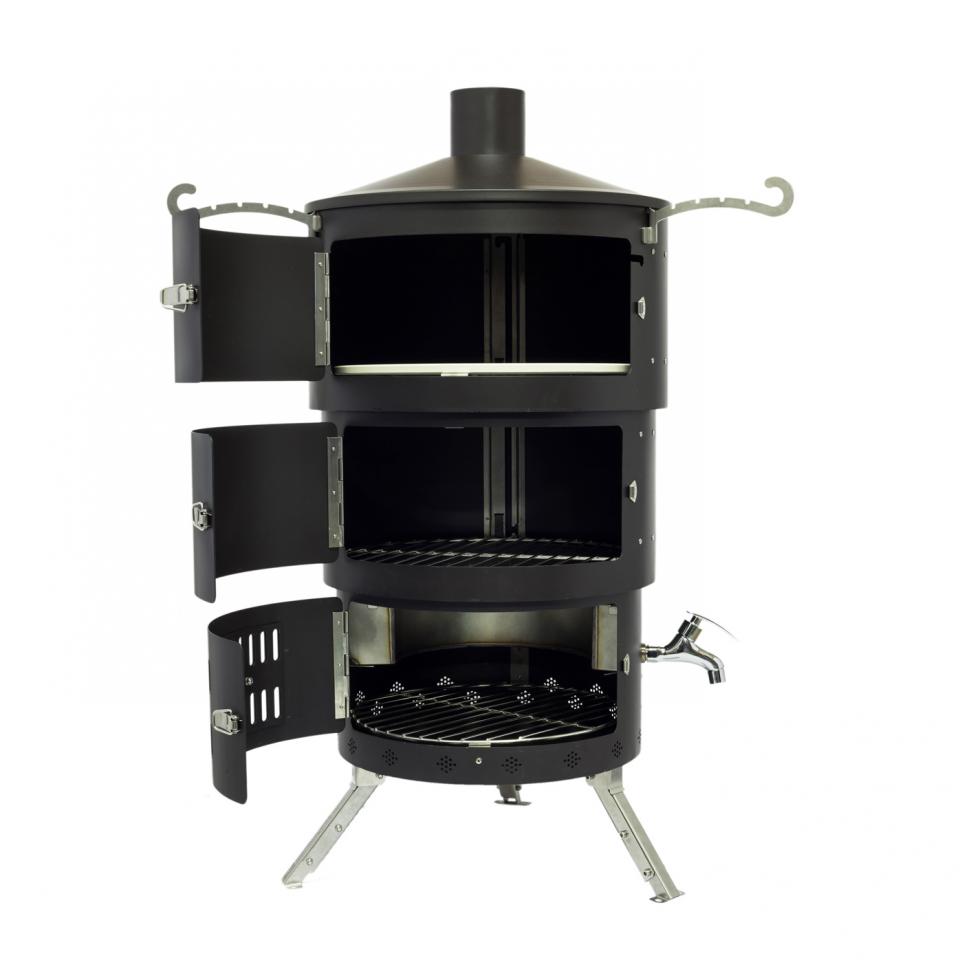 The Aquaforno is the only device we've found that gives you a constant supply of hot water – there's a reservoir device that sits around the fire pit. Above that are two compartments, plus grill plates and a stone to convert it to a barbecue, a pizza oven, a smoker and a powerful heater.
The Big Green Egg
One play on a Big Green Egg and you'll see why chefs rave about them. In five sizes – from MiniMax to XXL, this ceramic device offers incredible levels of heat control and, because it's well sealed, retains moisture and makes it almost impossible to overcook anything.
Expert tips: cooking with charcoal:
Charcoal: lump or briquettes?
Lump charcoal is pure and natural, lights easily, burns hotter and leaves less ash. Briquettes take longer to light but burn for longer. They can smell more artificial, as well as producing more ash.
Easy does it?
'Easy-lighting' charcoal is simple to use but contains additives to help it ignite; these can result in an artificial flavour, and also mean that the charcoal doesn't burn for nearly as long as pure lump charcoal.
Choose a chimney
Speed up the lighting process by using a charcoal chimney – a metal cylinder with a grate inside (widely available); pile in the charcoal with a bit of newspaper to ignite it, and your coals will be ready in half the time.
Get the glow
Wait for the flames to die down before you start barbecuing – you want the coals to be white-hot (ie grey and glowing).
Gas vs charcoal
Gas pros and cons:
• Convenience – if the sun comes out, simply switch on the gas and be ready to cook in a matter of minutes.
• Easy ignition, just the flick of a button.
• Controllable heat at the turn of a dial.
• Often have a large cooking area with different types of cooking surfaces.
• The gas bottle may unexpectedly run out during cooking – so have a spare handy!
• Gas barbecues usually cost more, but the fuel needs replacing less often.
Charcoal pros and cons:
• Purists swear by charcoal for flavour – but it requires more planning and time.
• Temperature control can be achieved by heaping up or spreading out the hot coals to create different heat zones.
• A portable charcoal barbecue is the go-to option for camping, cookouts on the beach etc.
• Often trickier to light, although there are gadgets and lighting materials to assist.
• Charcoal barbecues often have a smaller cooking area, to economise on fuel.
• Longer clean-up operation, with ash to be cleared out when cold.•
About the author