Food
Taking Orders: The Lanesborough Grill
by Helena Lang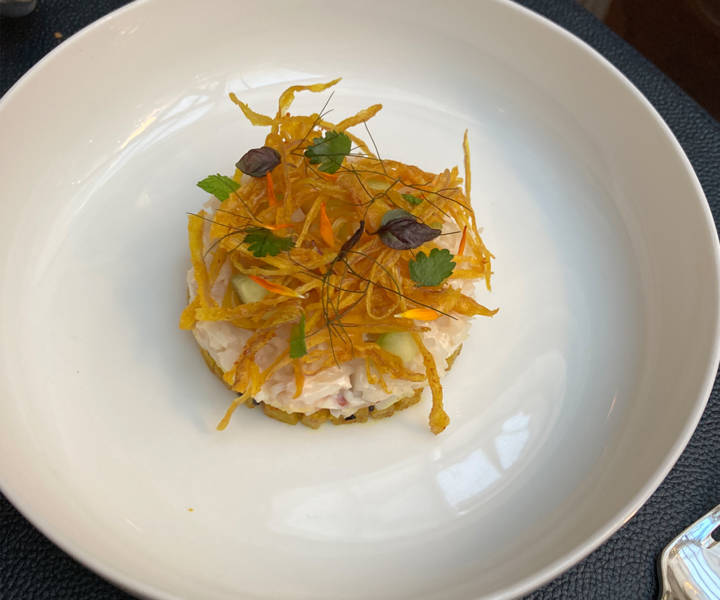 Coronation crab at The Lanesborough Grill
Helena Lang visits a smart fine-dining restaurant in central London that's perfect for popping the question or a special celebration
Where is it?
On the ground floor of The Lanesborough Hotel, a large five-star swank-fest at Hyde Park Corner.
What's all the fuss about?
This long-established hotel restaurant now has celebrated chef Shay Cooper at the helm. He has a great pedigree having earned a Michelin star at The Bingham hotel in Richmond, and another at Royal family favourite The Goring Hotel near Victoria. His fresh, modern take on British classics results in quality ingredients plated up beautifully and faultless in their taste and flavour.
What's the place like?
The antidote to hip and happening dining establishments, this is a super-smart room with a wonderful conservatory roof, deep carpets, well-spaced tables and swanky furnishings. Your mum would love it. You can hear yourself think... and you can hear your companion's conversation, but that doesn't mean it's stuffy. The lively service gives the room a friendly, down-to-earth atmosphere.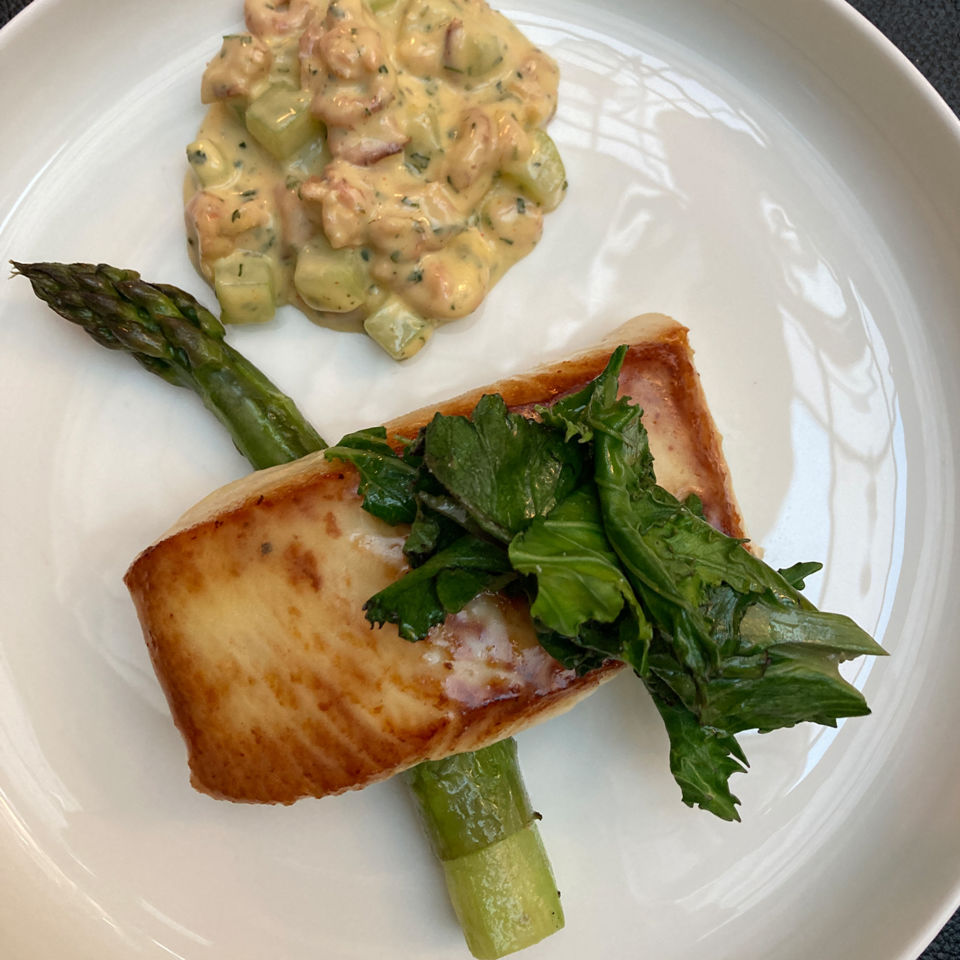 Halibut with shrimp bernaise
What did you eat and drink? 
We kicked off with a delicious glass of Gusbourne sparkling wine from near Ashford in Kent while we perused the menu. There was a lot to tempt us, but I chose the grilled Wye Valley asparagus, as it's in season and I think it's good to take advantage of it while I can. It came with a delicious chanterelle aioli for lots of umami richness. Great chum Kirsten chose the pretty coronation crab salad – it was Jubliee week after all – which was as pretty as a picture and a light way to kick off the meal.
For main course we both chose fish – my beautifully cooked piece of Gigha halibut came with summery bearnaise sauce featuring Lytham shrimps and cucumber, while Kirsten's monkfish came with an aubergine puree and spiced mussel butter. The side dish of hash brown potatoes dusted with Rachel cheese was epic. And irresistible.
Desserts were light relief. My lemon tart was a perfectly formed individual pastry topped with Italian meringue, while Kirsten's rose-blend ice cream sandwich was a pudding sensation – a great combination of thin, crisp biscuit, subtle floral ice and the sharpness of an apricot and rhubarb sorbet.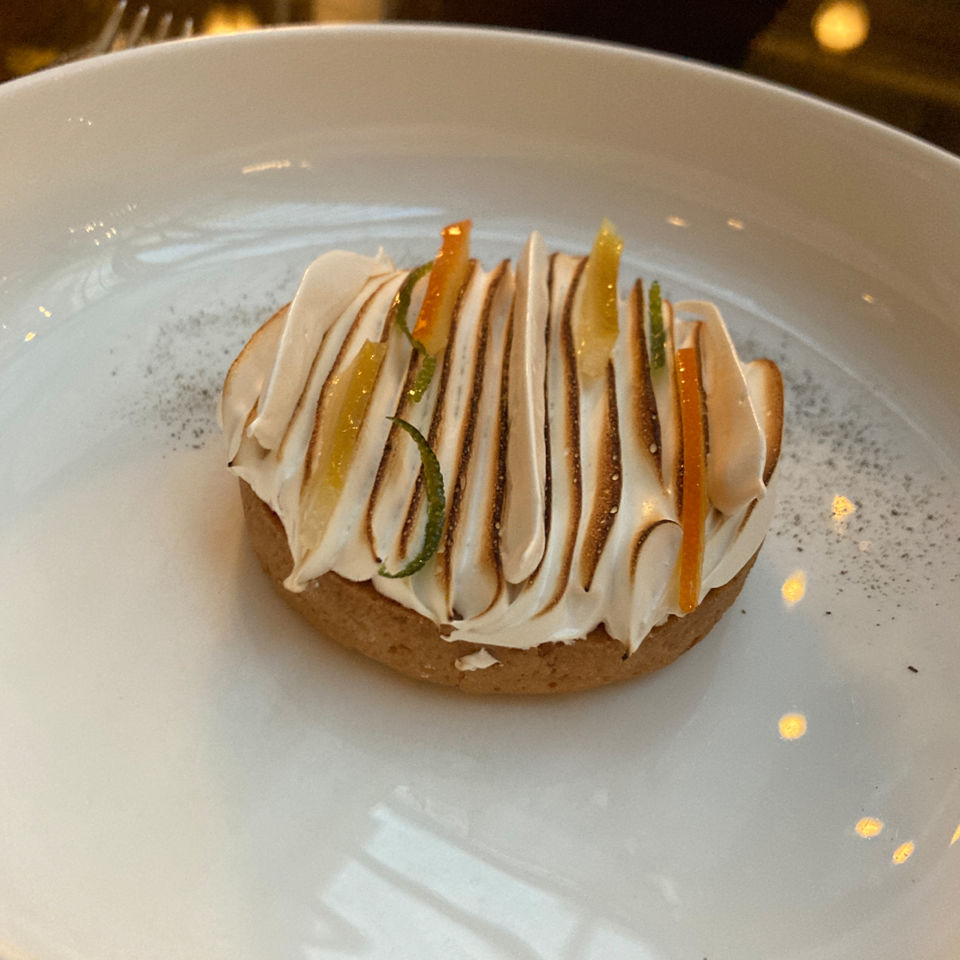 Lemon tart
Your verdict?
This is five-star dining all the way – we would have licked our plates clean if it had been polite to do so. Every little detail was perfect, and it's a great spot to treat that special someone.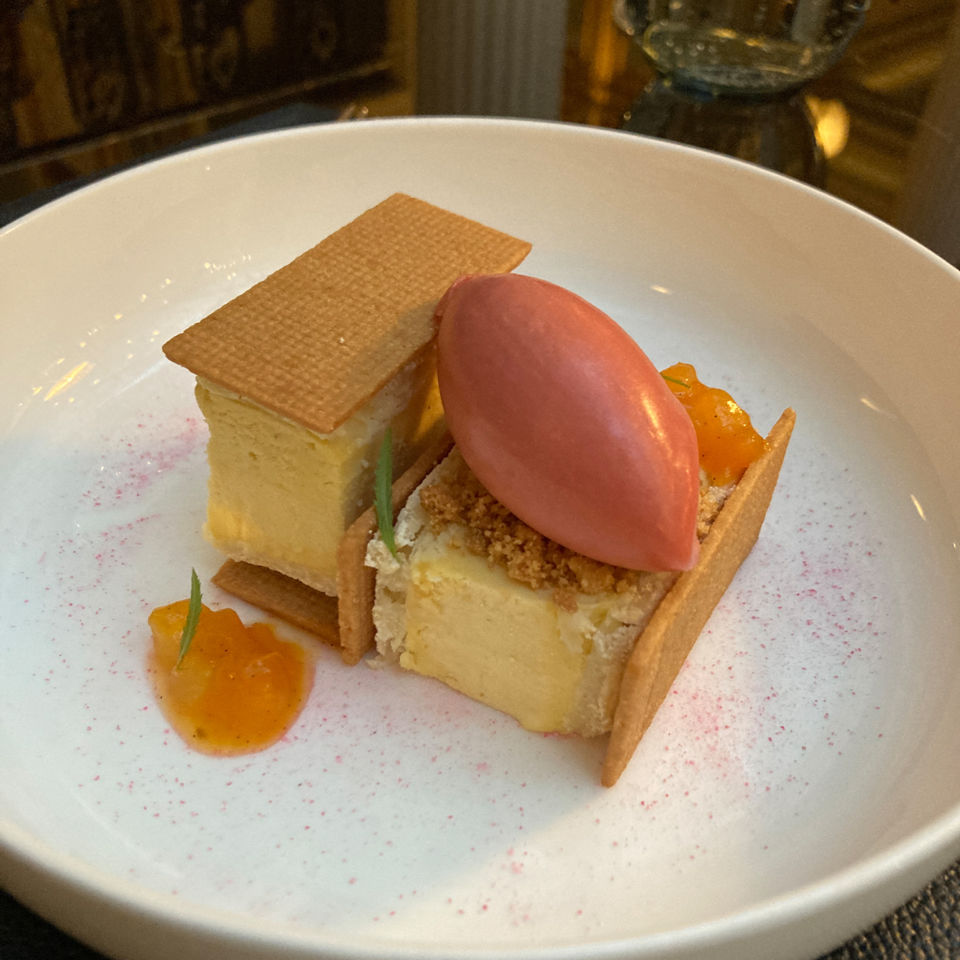 Rose blend ice cream sandwich
Lasting memory
The rose-blend ice cream sandwich is my top dessert of 2022!
Don`t miss

---