Food
What's all the fuss about…maple water?
Everyone loves a stack of fluffy pancakes smothered with maple syrup, but nowadays you can get your hands on maple water, maple butter and lots more. We tried and tasted some of the up-and-coming products on the market that foodie bloggers are going maple mad for...
Maple water
Maple water is the natural sap collected from maple trees (think Katniss in The Hunger Games).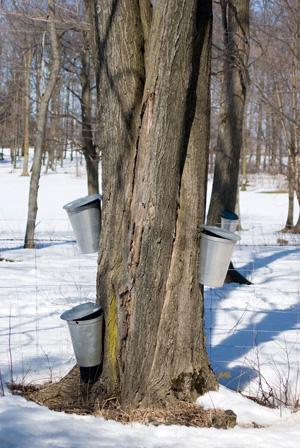 It's billed as 'the new coconut water' by wellness bloggers, and is naturally hydrating with no additives. We tried some maple water in the office (the website claims 'it has more than 46 nutrients essential to health') and it had a mixed reaction...
Tamsin, food editor: 'A very faint maple flavour, but it's essentially just slightly sweet water...'
Anne, content producer: 'Like the remnants of some squash have been left in my cup of water.'
Emma, assistant food editor: 'This definitely needs to be super chilled, but it's really nice and I'd definitely pick it out of the chiller cabinet again if I went in looking for coconut water to rehydrate me after a *ahem* busy evening out.'
Try it yourself from Seva or Drink Wahta – you can drink it as it is, or add it to smoothies or cocktails for a naturally sweet hit.
Maple butter
A sweet, thick spread – think maple Nutella – it's made by heating maple syrup and then whisking until smooth. It takes about 1.5 litres of maple syrup to make 1 litre of maple butter. It's certainly not 'healthier' than normal butter, but is usually dairy-free and downright delicious... try it on toast, or use it as a buttercream or frosting on cakes. You can make your own, or check out Moose Maple Butter.
Maple syrup
Maple syrup is simply made by boiling maple water – though it takes a whopping 40 litres of maple water to produce 1 litre of syrup. A popular alternative to refined sugars and a vegan replacement for honey, you can use it for just about anything – sweet or savoury.
Try our maple-roasted squash with bacon, feta and pecans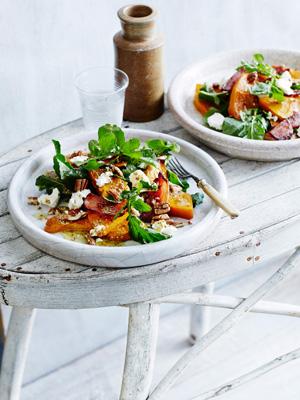 Our show-stopping cinnamon maple pavlova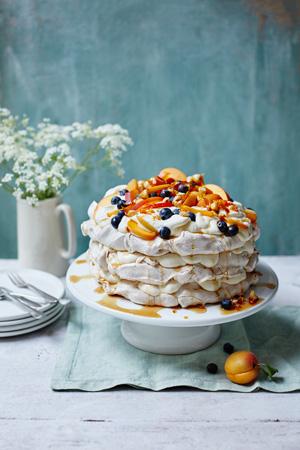 Or our traditional American pancakes with bacon, maple syrup and blueberries.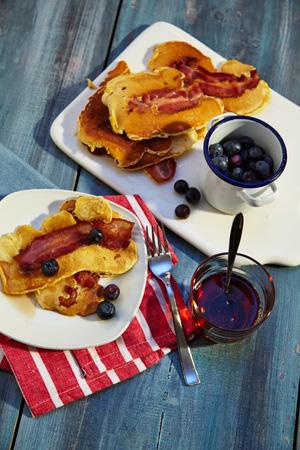 About the author