Food
WHAT'S ALL THE FUSS ABOUT… KALE?
by Lucy Jessop
Not only is kale more fashionable than double denim (NB: very), it's also pretty darn good for you! Here are some super kale facts for you to take in...
Per 80g serving, kale contains more vitamin C than an orange, over three times the amount of fibre of a slice of granary bread, more calcium than a glass of milk and more iron than three slices of roast beef. Those are some pretty hefty credentials – but does this leafy cousin of the cabbage actually taste nice? Well, yes, if cooked properly and combined with the right flavours. You'll be pleased to hear that it's super-versatile and easy to cook with, too – use it as you would cabbage, spinach or chard. Here are our top five ways to embrace kale:
Here are our top five ways to embrace kale
1 Stir-fry it with punchy chilli, garlic and ginger, and toss with noodles for a speedy supper with an Asian twist. See our kale, pork and sesame stir-fry.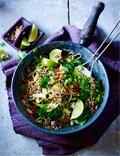 2 Dehydrate it into kale crisps to serve as a pre-dinner nibble or afternoon snack. Simply toss with Szechuan pepper, olive oil and sea salt and bake.
3 Boil it briefly and add to mash for a twist on colcannon. See our red onion bangers with kale mash.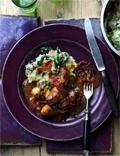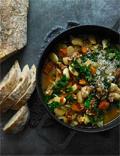 5 Whiz it in to a trendy green smoothie for a hit of raw kale. Here's our favourite kale-based drink:
Zingy kale and ginger juice
Serves 2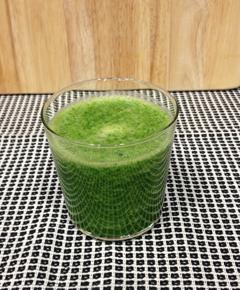 100g kale
½ cucumber (about 175g)
200ml cloudy apple juice (not from concentrate)
juice of ½-1 lime, to taste
a thumb-sized piece root ginger, grated
1. Put the kale in a large bowl and cover with a kettleful of just-boiled water, leave to stand for 2-3 minutes, drain and run under the cold tap until cool. Drain again.
2. Transfer to a blender with the rest of the ingredients. Blend until smooth. Pour into glasses and serve.
Don`t miss

---