Food
What's all the fuss about… green tea?
Green tea is everywhere at the moment. Not only is it popping up in cakes, ice cream and meat marinades, it's also the fastest-growing sector in the tea market. So where has it come from and what's all the fuss about?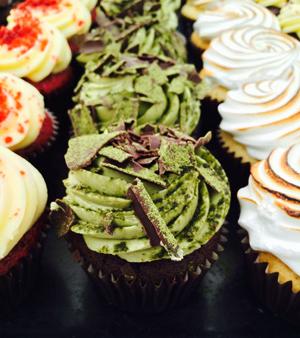 Green tea cupcake at Hyper Japan
We spoke to Tetley's fruit and herbal infusions expert, Mark Donovan, so he could offer some expert insight into its health properties, and why the likes of Gwyneth Paltrow and Jennifer Aniston swear by it...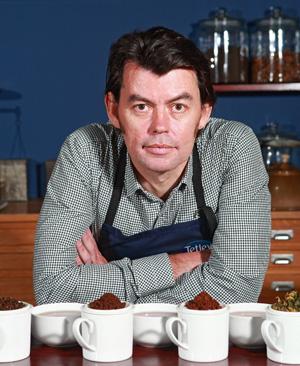 Tetley's infusion expert, Mark
Mark's green tea facts:
Where is it from?
Green tea traditionally comes from China, Taiwan and Japan but is more commonly being produced in Kenya, Rwanda, India and Indonesia. It comes from the same family of plants as black tea – the Camellia Sinensis plant.
Why is it green?
The leaves are heat treated (by direct heat or steam) to halt the oxidation process that black teas and oolongs undergo. This preserves the green colour of the leaves and the leaves retain more grassy and herbaceous aromas, similar to those of fresh leaves.
What to eat it with:
It goes really well with Asian food, particularly Chinese and Japanese. However due to its lighter flavour profile, it goes very well with lightly flavoured or subtle foods.
Try drinking it with our Japanese chicken coleslaw from Hemsley & Hemsley.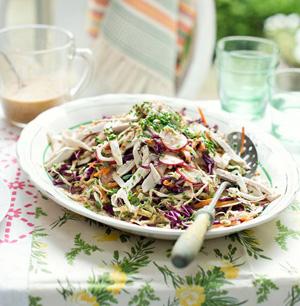 Or Mark suggests trying it with a sharp citrus dessert like our lemon granita, which complements the refreshing qualities of the blend.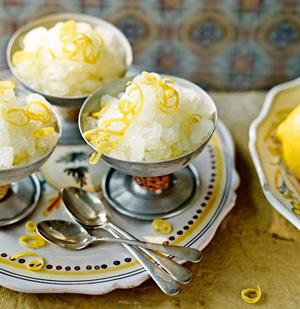 The beautiful celebs love it because...
Green tea is naturally hydrating and contains zero calories (when made from a tea bag or loose leaves). Some studies suggest green tea may help protect against heart disease by lowering bad LDL cholesterol and lowering blood pressure.
What is matcha?
Matcha is a type of green tea where the tea leaves have been ground down to form a fine powder, making it super-concentrated. Matcha is sourced from Japan and has been celebrated in traditional Japanese tea ceremonies for hundreds of years. The tea plant is grown in the shade before harvesting, which increases the chlorophyll and amino acid content of the leaf. Matcha green tea is said to increase alertness and improve concentration, believed in part to be due to the amino acid, L-Theanine.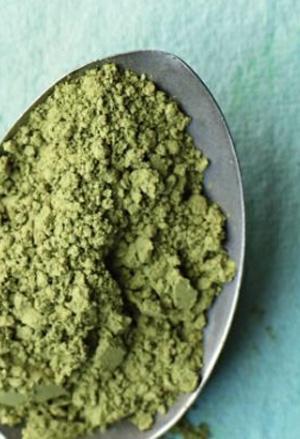 Other ways to try green tea:
Add matcha powder to smoothies – it has a sweet aftertaste.
Try green tea ice cream with apple sorbet and celery at Sea Containers restaurant at Mondrian London on the South Bank (which just happens to be our old office!).
Join the #TeaBreakMission @tetley_teafolk #SuperTetley and bring back the tea break! Sign up here: http://po.st/TeaBreakMission"
About the author