Food
TREND – Posh kebabs
by Sarah Alcock
No longer are kebabs just the stodge you crave at the end of a night out. Finally, Turkish and Greek restaurants are having their day and showing that well-cooked tender meat, amazing sauces and perfect pittas are something to be celebrated.
Here's our round up of a few new favourites. What's your favourite kebab?
• Berber & Q – Shawarma Bar
Where is it? Exmouth Market, London
What's on the menu? Slow-cooked spit-roasted lamb, rotisserie chicken, cauliflower shawarma. There's even ice cream pita sandwiches for dessert.
Food director Leah says: 'It's odd praise for a chef, but Berber & Q grillmaster Josh Katz is the master of burning food – getting that delicious, slightly charred edge to tender meat. Team that with fluffy pittas, ruby-red harissa and some of the best pickles I've ever tasted, and you've got a serious contender for the best kebab in town.'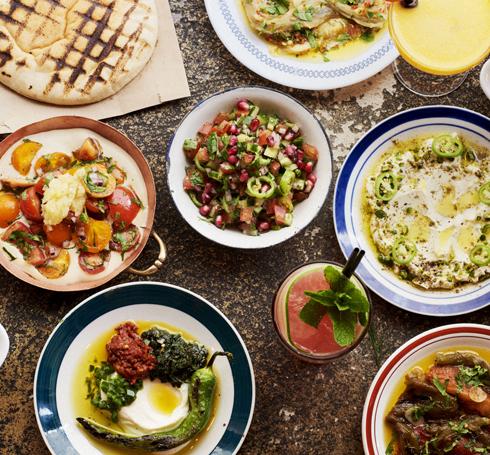 • The Real Greek
Where is it? Various locations in London and Windsor
What's on the menu? The souvlaki wraps at The Real Greek will take you back to past holidays, with tender meat and a fantastic tzatziki. You also have to try their lamb kefte.
• Oklava
Where is it? Shoreditch, East London
What's on the menu? This is a more refined Turkish restaurant with small sharing plates. Their baked lamb fat potatoes with hellim, fried duck egg and sherry vinegar carame and their baharat bread with medjool date butter are delicious!
Selin Kiazim, head chef says, 'Flavours are bold and dishes are seasonal. We often centre a dish around one ingredient, such as our carrot borani, which features the humble carrot cooked several ways with a swoosh of smoked aubergine purée to lift the whole plate.'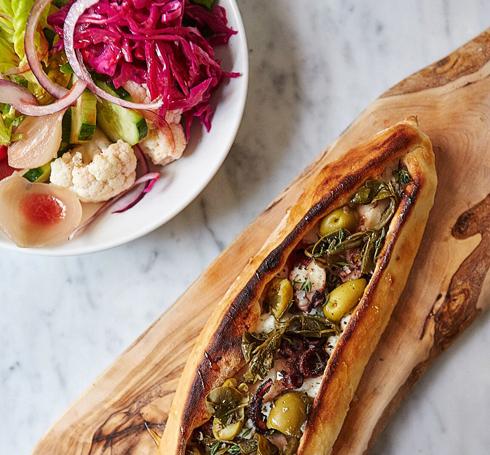 • Chifafa
Where is it? Clerkenwell, London
What's on the menu? The team here at Sainsbury's magazine loves Chifafa, and can regularly be found devouring lunch there. We love their halloumi kebab with pickled turnip, houmous, cucumber salad, feta, tomato and fresh herbs.
Co-founder Nick Green says, 'We're just obsessed with the idea of making kebabs accessible to all as a lunchtime food as well as evening, making them respected and cherished rather than mocked and stigmatised and opening them up to people who perhaps might have thought that a kebab would not be their ideal meal.'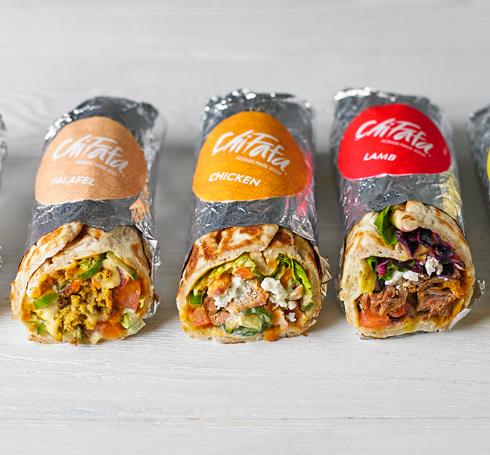 • Black Axe Mangal
Where is it? Islington, London
What's on the menu? This bold, aptly named place (mangal means barbecue in Turkish) has a lot going on. If you're feeling brave give the ever-popular lamb offal flatbread a go. The small menu includes lesser-used cuts of meat such as offal, pigskin and smoked cod's roe.
• Le Bab
Where is it? Soho, London
What's on the menu? Pork shawarma kebabs with grilled spring onions, roasted broccoli purée, fennel pickle, crackling and chermoula mayo; for the veggies, a paneer kebab with beetroot purée, crispy onion, pickled rainbow chard stem and curry mayo.
Leah says, 'This cool, airy restaurant overlooking Soho's bustling Kingly Court couldn't be further from your neighbourhood kebab house. It's all about high-quality meat here – try the 15-hour free range pork shawarma, or the corn-fed chicken shish. I've got a soft spot for the 'Scotch kofte' – a spicy twist on the classic Scotch egg, too.'
Click here for all of our kebab recipes!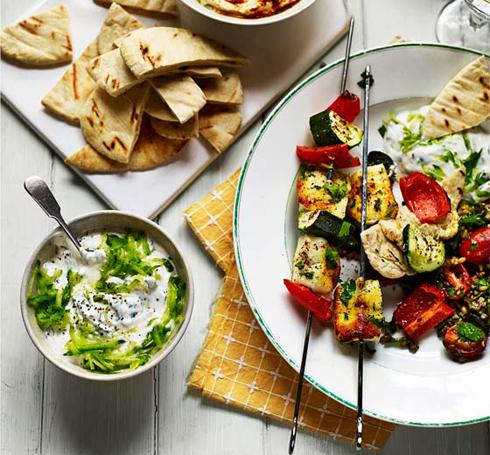 Don`t miss

---