Food
Tear and share chocolate hot cross buns
by Sarah Alcock
I don't know about you, but it feels like Easter's really crept up on us this year. Thankfully, there's still a week to go and I'll be spending most of it baking (and eating) batches of these irresistible chocolate hot cross buns. Enjoy them warm with lashings of butter and a cuppa – it doesn't get much better than that.
What will you be baking this Easter? Tell us in the comments box below.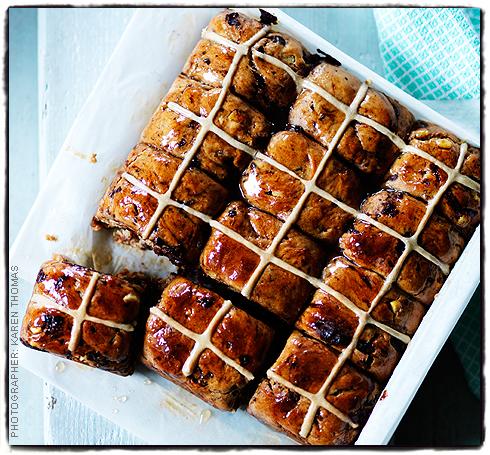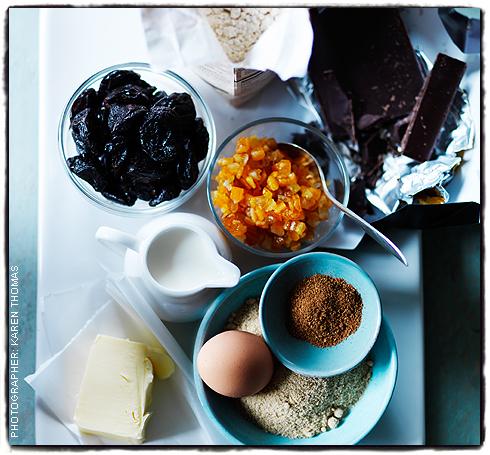 Ingredients
1 x 500g pack Wright's premium white bread mix
50g soft butter, in pieces
100g light brown soft sugar
3 tsp ground mixed spice
250g pitted prunes, chopped
100g chopped mixed peel
250ml warm (not hot) milk
1 large egg, lightly beaten
100g dark chocolate, chopped
plain flour, for dusting (if needed)
FOR THE CROSSES AND GLAZE:
3 tbsp plain flour
75g caster sugar
Method
Tip the bread mix into a large mixing bowl, add the butter and rub it in using your fingers. Stir in the sugar, mixed spice, prunes and mixed peel.
Make a well in the centre of the dry ingredients, then pour in the warm milk and beaten egg.
Add the chocolate and, using a large spoon at first, then your hands, bring the mixture together to make a dough.
Knead the dough for 10 minutes, either by hand or in a food mixer using a dough hook. Dust with a little extra flour if the dough is sticky.
Cut the dough into 12 equal pieces and place in a greased 20 x 20cm tin lined with baking paper.
Cover with a damp cloth and leave the buns in a warm place to rise for 2 hours until springy to the touch.
Preheat the oven to 220°C, fan 200°C, gas 7.
To make the crosses, mix the flour with 3 tablespoons of cold water to make a paste, transfer it to a piping bag and pipe across the length and width of each bun to form a cross.
Bake the buns for 25-30 minutes.
For the glaze, gently heat the caster sugar and 3 tablespoons of water together in a small pan until the sugar has dissolved.
Transfer the cooked buns to a wire cooling rack and brush with the glaze; leave to cool.
Tip
The cooked buns freeze well, so make plenty!
Don`t miss

---