Food
Taking Orders: Bowling Bird, Farringdon
by DON'T USE Abigail Spooner
First-class food, friendly service and a relaxed atmosphere. This hidden gem of a restaurant ticks all the boxes in this increasingly popular part of town.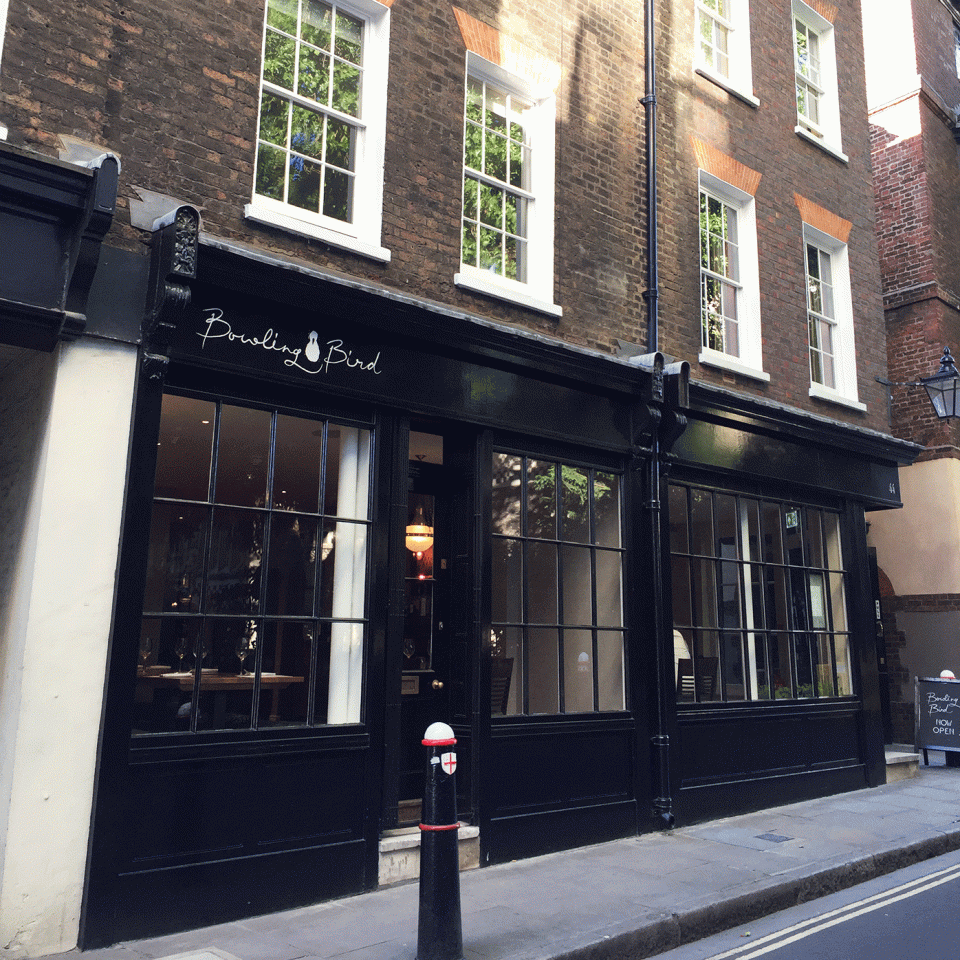 Where is it?
Tucked away down a narrow, medieval street close to historic Smithfield Market, Bowling Bird is a calming presence from the nearby hustle and bustle of the City.
What's all the fuss about?
Fresh, locally sourced ingredients and a regularly changing menu. Rather than assign his food to a particular cuisine, friendly Glaswegian chef and co-owner Joseph Pelosi takes his inspiration from what is available, always striving to source produce of the highest quality.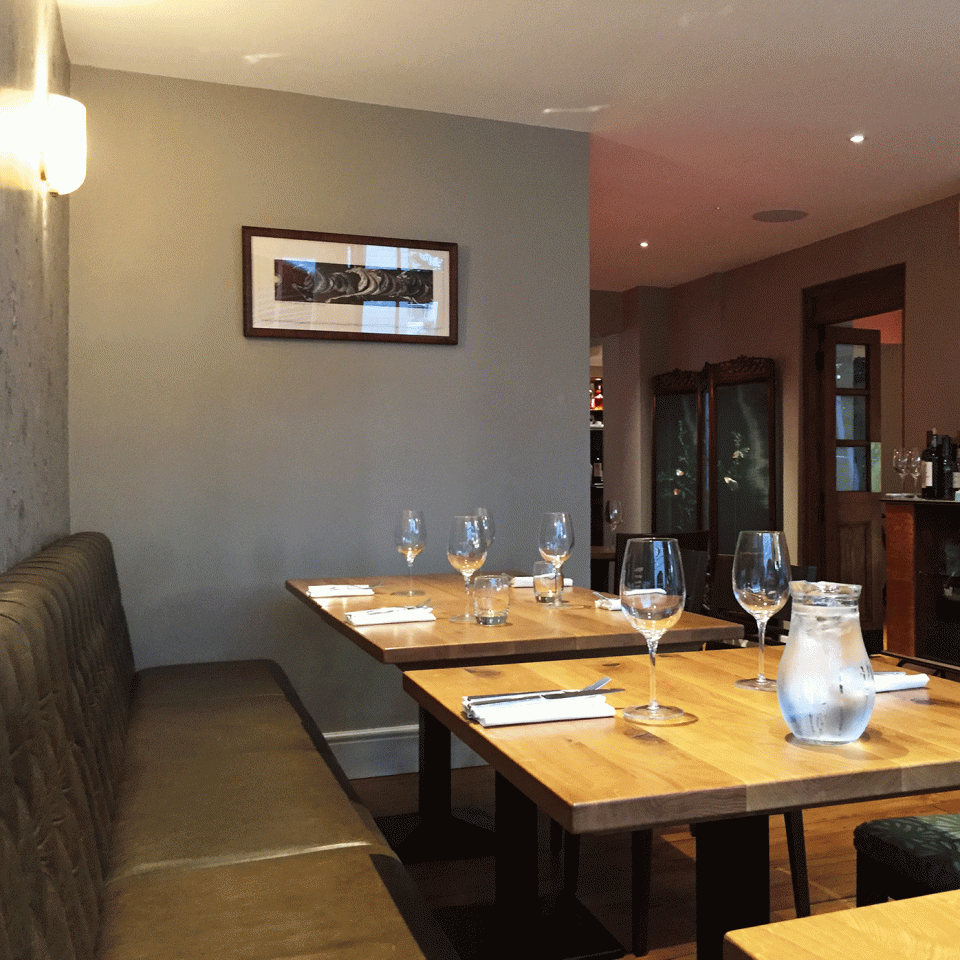 What's the place like?
Elegant, yet with the casual cosiness of a home. The tastefully decorated restaurant is split into two intimate dining areas and dotted with an eclectic collection of antiques. As front of house, joint co-owner John King is equally welcoming and quietly attentive.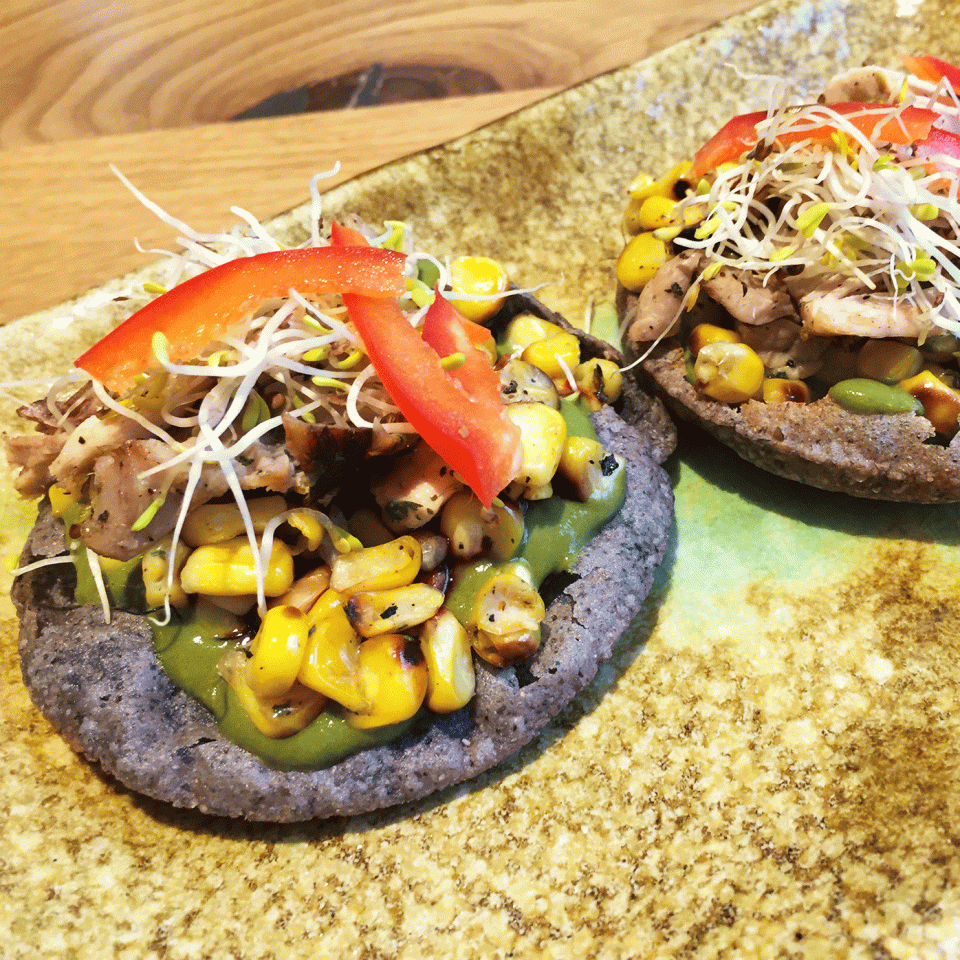 Blue corn tostadas
What did we eat and drink?
To get a flavour for the diverse menu, my friend and I put our trust in the chef to bring out his choice of dishes, which we share between us. Not only is this great for my indecisiveness, but it adds some 'tasting menu' excitement to the evening. Starting as we mean to go on, we greedily (and messily) tuck into delicious handmade blue corn tostadas topped with chicken, charred sweetcorn, coriander purée and a hint of hibiscus. Swiftly moving on from bold, Mexican-inspired flavours, our second starter is a fresh and delicate combination of heirloom tomatoes, crab, calamari and burrata.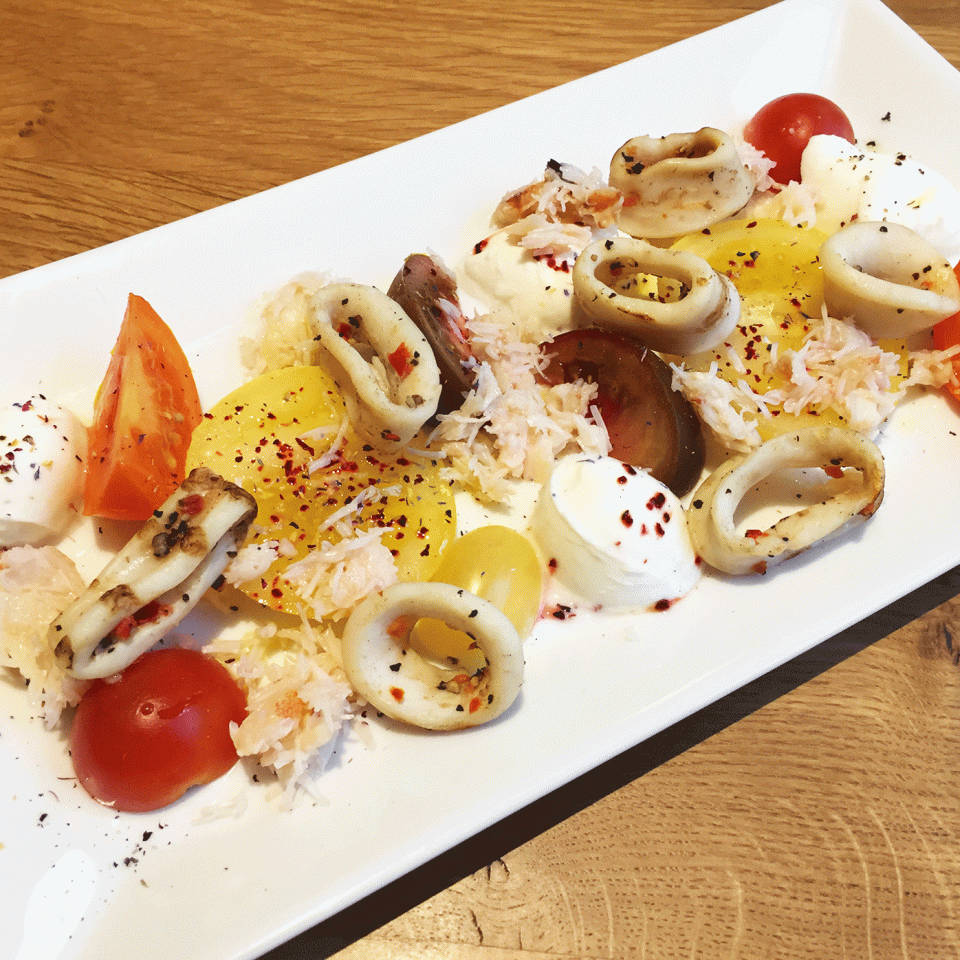 Heirloom tomatoes, crab, calamari and burrata
With an extensive list of 250 wines, we opt for the chef's recommendation once again and thoroughly enjoy sipping on a refreshingly crisp Argentinian white throughout the evening.
For the main event, an organic rack of Borders lamb provides many a 'mmm' moment. Perfectly cooked and juicy, it is quite possibly the most tender and flavoursome lamb either of us have tasted – a cumin and caraway crust provides subtle spice while dots of black olive caramel give a hint of sweetness.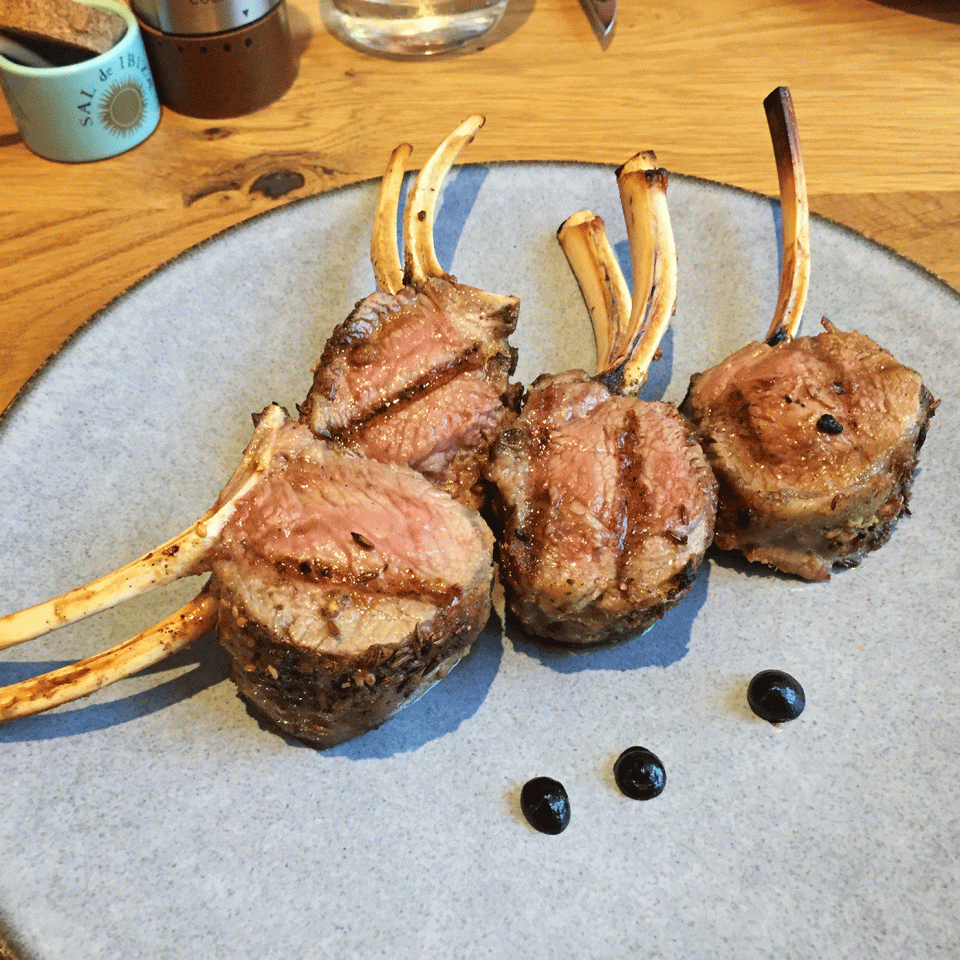 Borders lamb with black olive caramel
Alongside the mighty fine meat, we indulge in decadently creamy dauphinoise potatoes, a bowl of chargrilled sweetcorn in sage butter, and roasted cauliflower with pea and lime basil purée. Despite the mix of modern and classic, each side dish complements the lamb, and it's safe to say we polish off every last morsel.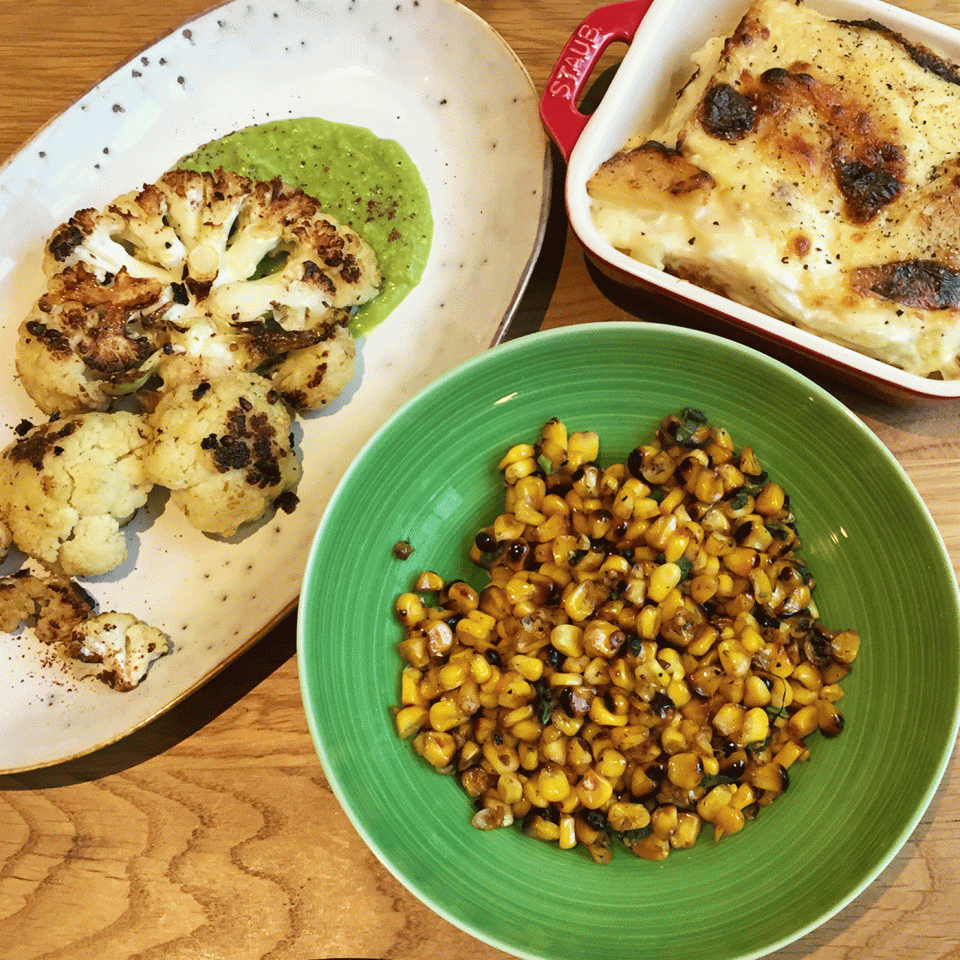 Trio of sides
My heart sinks slightly at the prospect of a deconstructed dessert, but our fresh fruit 'crumble' with a colourful array of nectarines, berries and kiwi, crunchy meringue and an exotic guava cream fits the bill for a warm summer's evening.
Our crème brulée, on the other hand, basks in all its traditional glory. We take the child-like pleasure of smashing into the burnt caramel topping to reveal a silky-smooth vanilla custard below. Safe to say it lives up to expectations…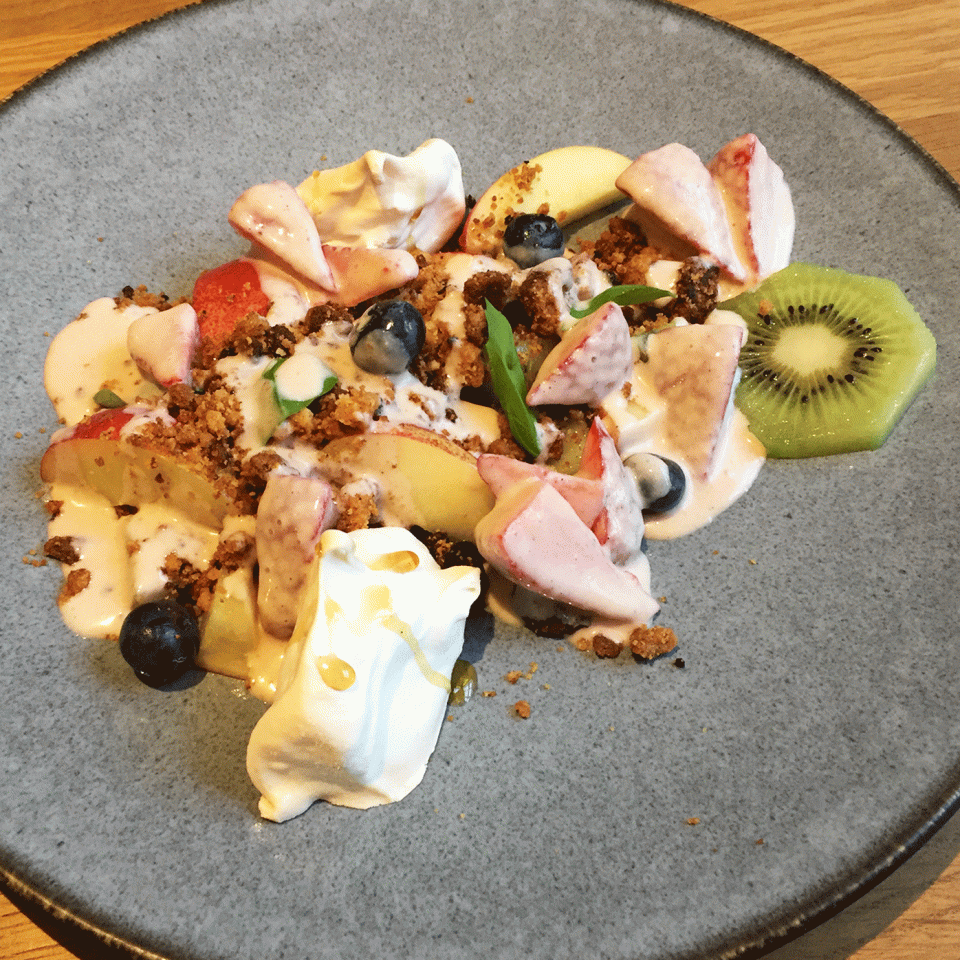 Fruit crumble
Your verdict
The perfect balance of a laid-back atmosphere and a sophisticated menu that embraces seasonality and quality ingredients.
Lasting memory
That cracking crème brulée…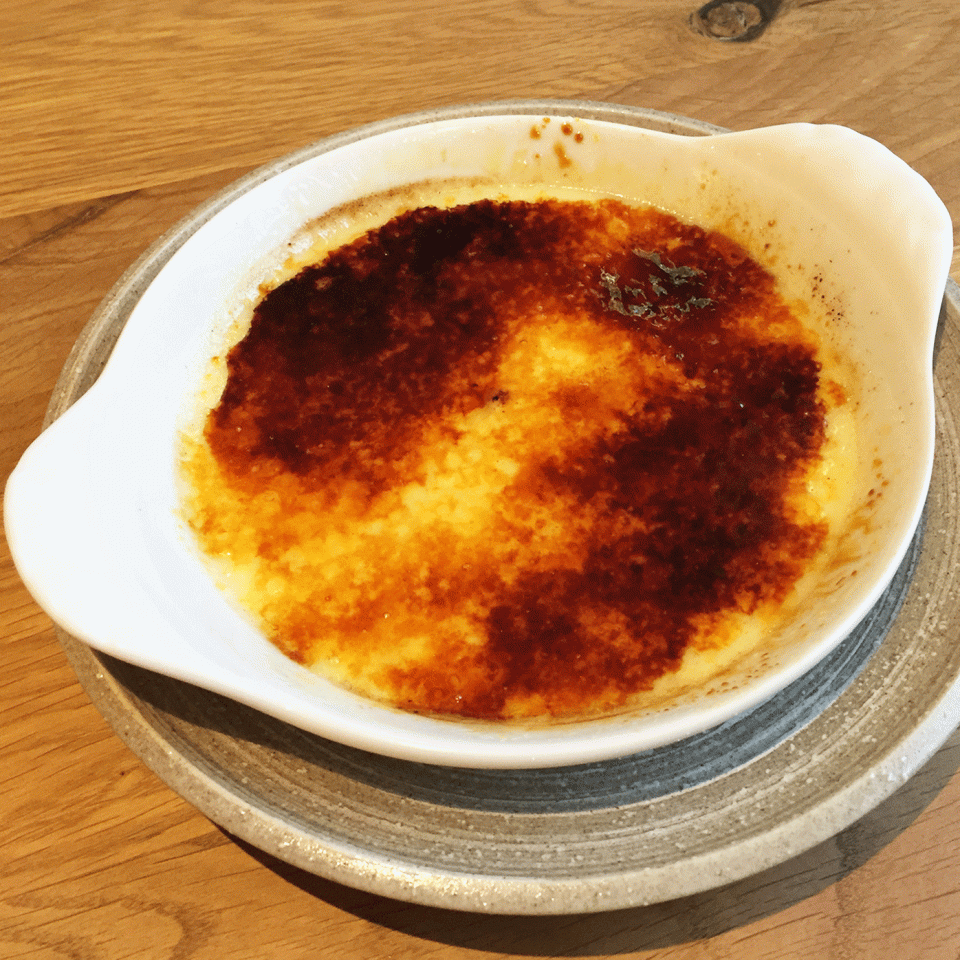 Crème brulée
Don`t miss

---