Food
Step-by-step guide to perfect pancakes
The best bit about Pancake Day is obviously the flipping - but before you can get to the fun, you have to get your pancake right. Follow our simple steps to make sure you get a batch of perfect pancakes.
1 - Heat a 16-18cm frying pan with a little butter, until foaming. Add 2-3 tablespoons of batter – no more, or the pancake will be too thick. As the batter hits the pan, move the pan around so the batter covers the base.
2 - Leave the pancake to cook for 3-4 minutes. You can carefully lift the edge of the pancake with a palette knife to see if it is lightly golden underneath.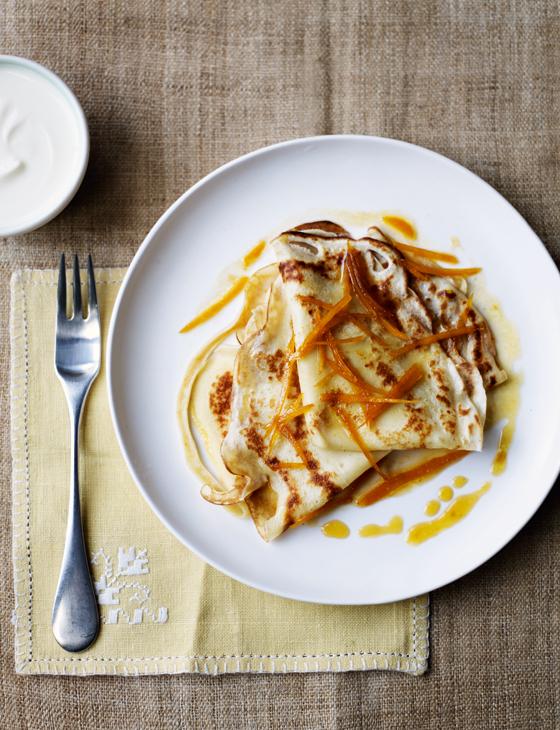 3 - When the pancake is ready, flip it and cook the other side. If you're not serving the pancakes straight away, layer them between sheets of baking paper.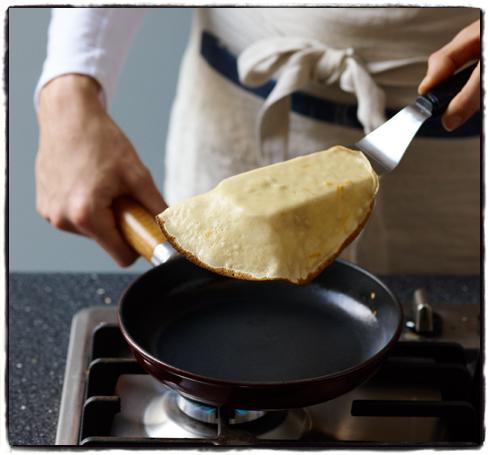 And a quick recipe to try...
Sarah Randell's pancakes with blood oranges and Greek yogurt >>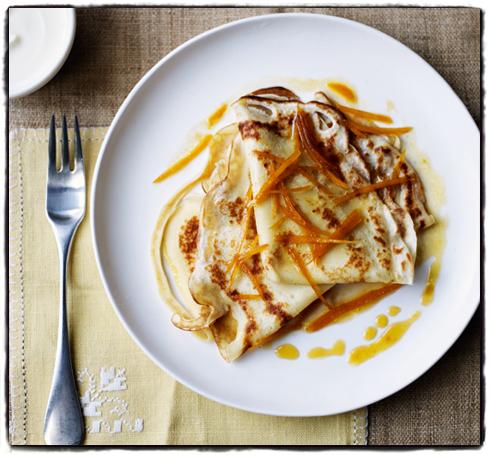 Make sure you get the right pan...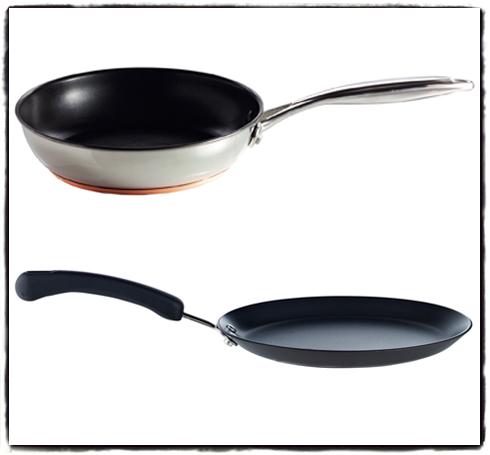 Cook's Collection 24cm copper-bottom frying pan, £26, Sainsbury's
Having a specialist pancake pan is great, but by no means essential. A regular frying pan – as long as it's not too deep – will do just as well. This lovely pan is a beauty, and its copper bottom doesn't just look good, it gives superior heat conductivity for perfectly browned pancakes (not to mention sausages, steaks, omelettes...). (pictured above, top)
My Kitchen nonstick 24cm crêpe pan, £16.99
With shallow sides and a lightweight feel, a traditional crepe pan should get hot fast and cook evenly. This one, made from aluminium with a stainless steel base, has the benefit of being nonstick, too, so you'll be flipping pancakes like a pro. (pictured above, bottom)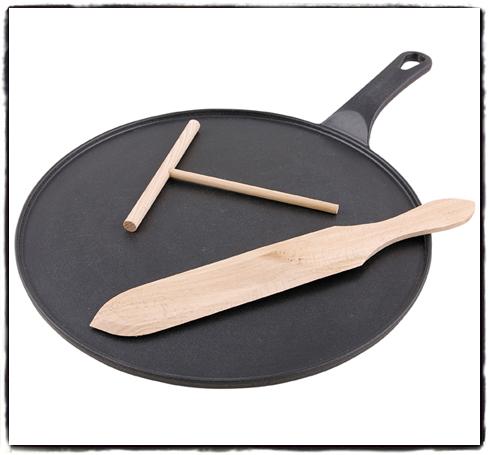 Chasseur cast iron matte black 30cm crêpe pan, £39.60
Made of heavy-duty cast iron with an enamel finish, this continental-style pan isn't designed for swirling or flipping. The T-shaped paddle is for spreading your batter in the pan and the long wooden palette knife is for turning your pancakes, just like the street food vendors of Paris. Once you've got the knack you'll be turning out impeccable giant crepes and galettes in moments.
About the author