Food
Join crafting queen Cherry Menlove for afternoon tea
by Sarah Alcock
If you love your home, then you'll love Cherry Menlove - she can make a bare room look homely and beautiful in no time at all. We're hosting a special event with Cherry where you'll be able to hear her tips on launching a successful blog and ask her your cooking and crafting questions.
Meet Cherry and some of the magazine team for afternoon tea, cake, fizz and gossip at Le Café Anglais in London on 24 June.
Places are limited so be quick!
The details:
Where: Le Café Anglais, 8 Porchester Gardens, London W2 4DB
When: 24 June, 3.30-5.30pm
You'll get: Afternoon tea with a glass of Prosecco and a goodie bag to take home
Price: £50 per person, plus £3.50 booking fee
How to book:
Visit seetickets.com/go/cherrymenlove to book your place. Payment will be taken on booking; places are subject to availability.
We love Cherry's new book, The Handmade Home (W&N, £20), with all its lovely recipes, pictures and ideas. Here's a little teaser recipe - well, it's thirsty work keeping your home as lovely as Cherry's!
OLD-FASHIONED LEMONADE - makes about 2 litres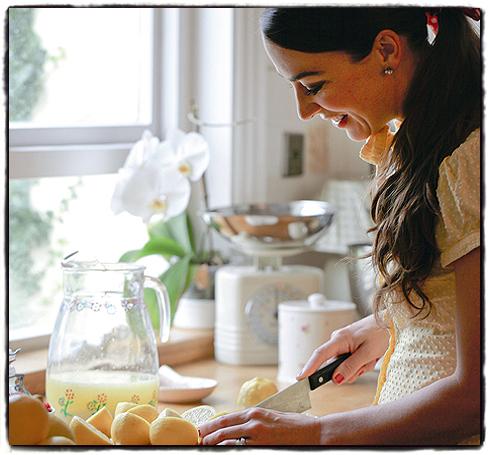 Ingredients
9 large lemons
130g granulated sugar
1 litre cold water
lots of ice!
Method
Juice 8 lemons and cut the last one into thin slices.
Pour the sugar directly into the jug. Slowly add water, stirring constantly until the sugar has dissolved.
Add the freshly squeezed lemon juice and continue to mix together.
Top up the jug with as much ice as it will hold. Throw in lemon slices for decoration and an extra zingy kick.
Tip
Save old jam jars and use them for transporting and serving lemonade – perfect if you run out of glasses at home.
Don`t miss

---