Food
In season: what to cook and eat in May
by Abigail Spooner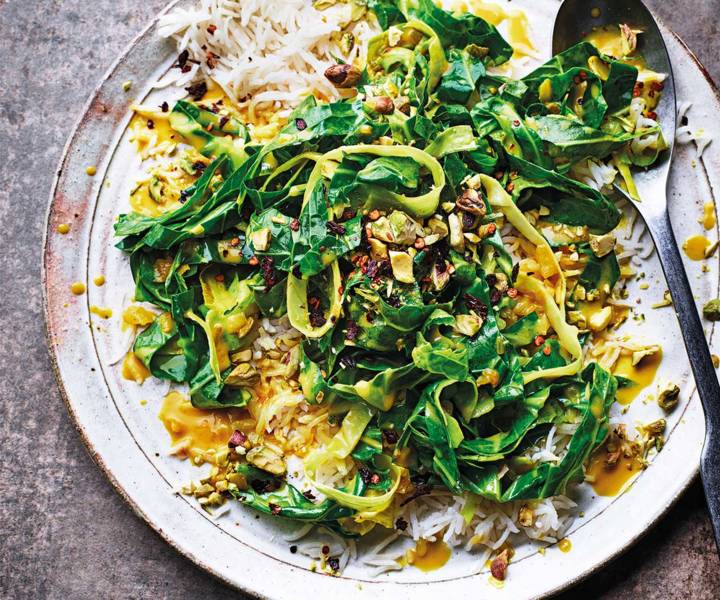 Image: Kris Kirkham
Sandwiched between spring and summer, May is a bountiful month for fresh veg with greens aplenty. Longer days and warmer weather make way for alfresco dining, garden gatherings and impromptu barbecues. Scroll down for this season's best and our pick of recipes to try…
Sugar snap peas
A cross between garden peas and mangetout, sugar snaps have a slightly sweet flavour and the entire pea pod is edible. They can be eaten raw in salads or briefly blanched in boiling water to retain their colour and bite. Try tossing them into a stir-fry too.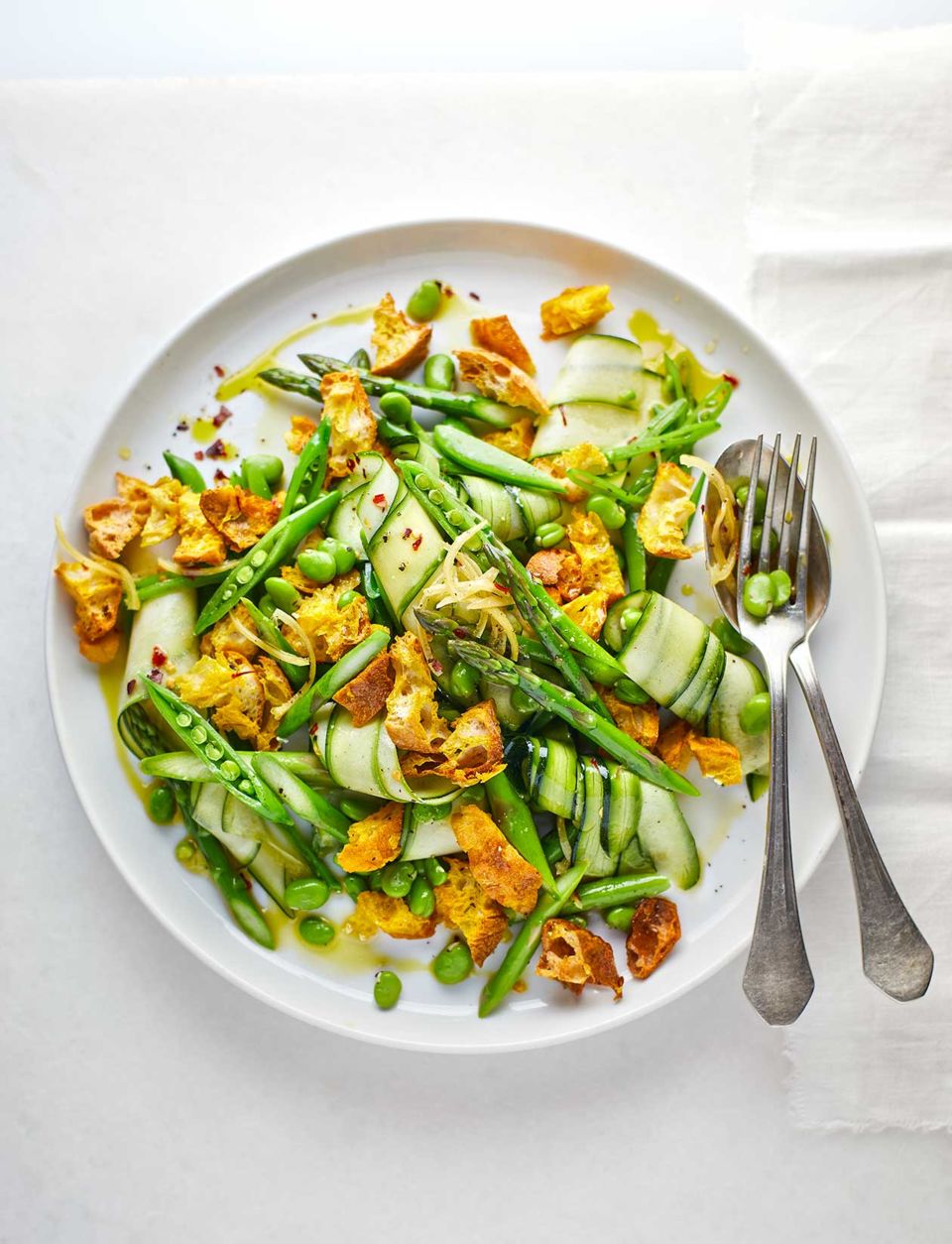 Image: Andrew Burton
Try it
Packed with tender-crisp seasonal veg and a preserved lemon dressing, this salad makes a great side dish for a barbecue.
Mackerel
This oil-rich fish has a firm flesh and iridescent silvery blue skin. Mackerel has a distinctive taste which can withstand robust flavours such as horseradish, beetroot and spice. It also contains good-for-you omega-3 fatty acids, which help to prevent heart disease.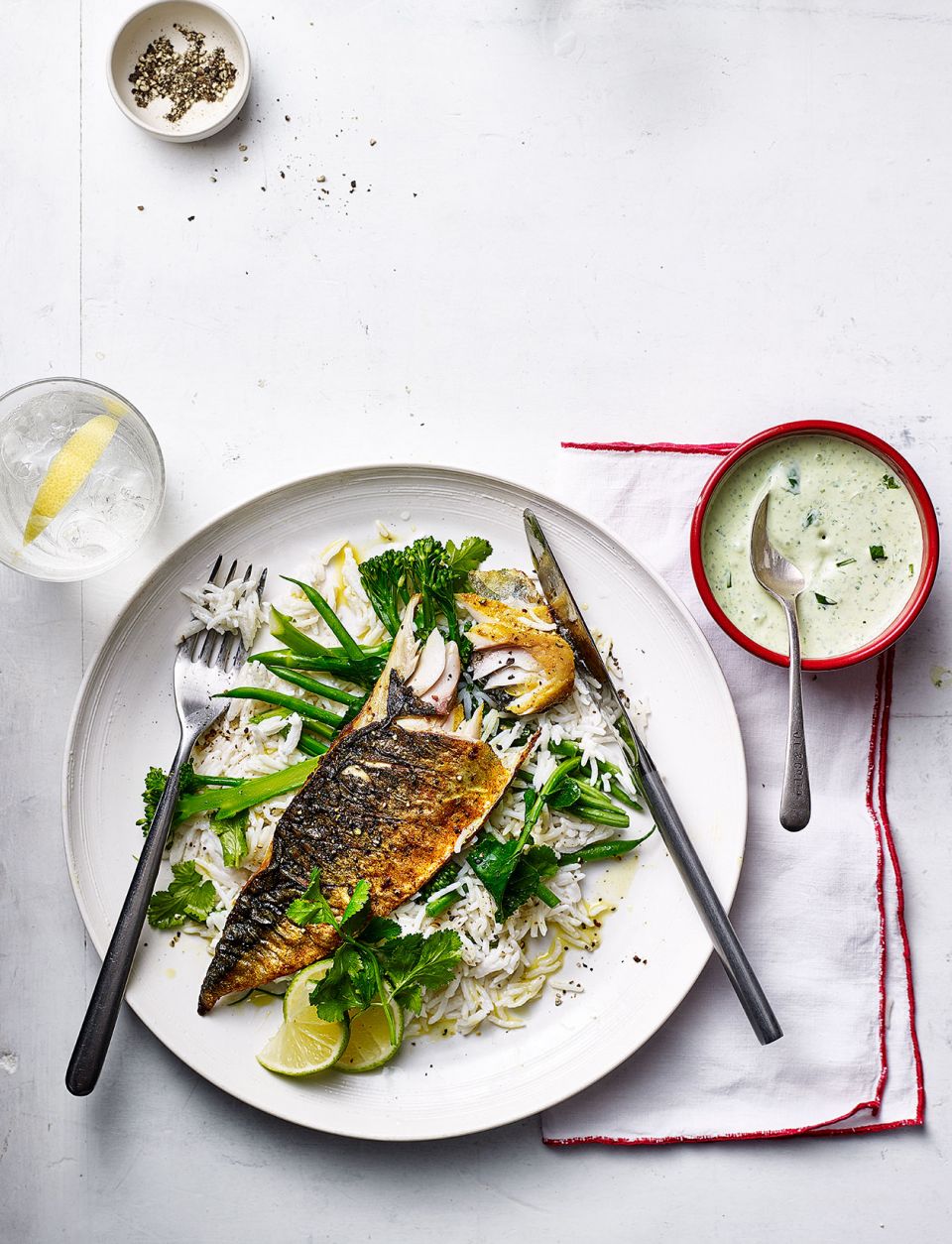 Image: Toby Scott
Try it
Masala mackerel with coconut rice
Just 25 minutes to cook and under 500 calories, this midweek meal pairs mackerel with Indian spices, coconut rice and a zesty yogurt sauce.
Mint
Mint sings of summer and can add freshness to a whole host of dishes. It's a traditional accompaniment for both lamb and peas and is commonly found in Middle Eastern and Greek cuisines too. To avoid bruising mint, stack the leaves, roll them into a tight bundle and slice crosswise with a sharp knife. Alternatively, whole mint leaves or small sprigs make a dainty garnish.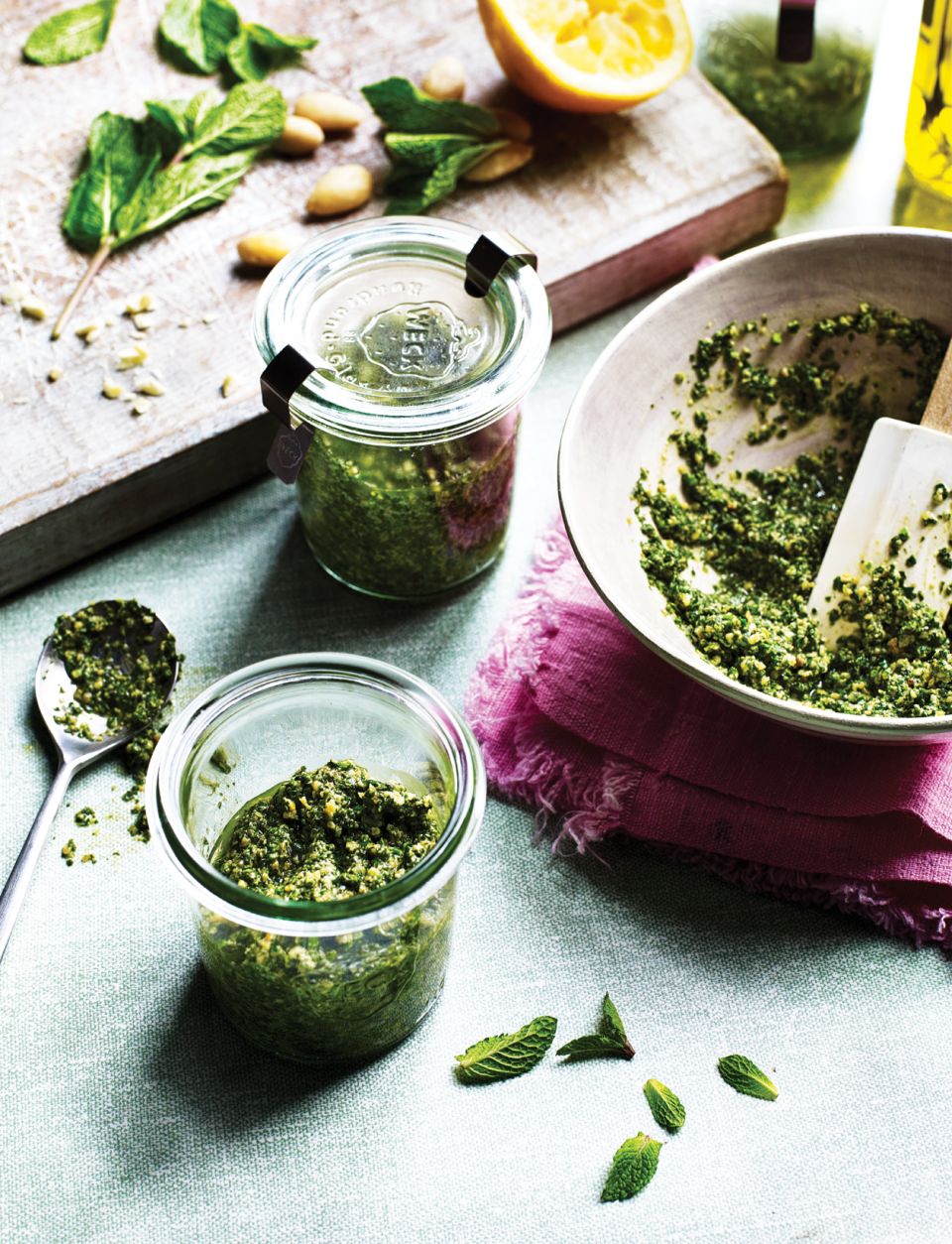 Image: Kris Kirkham
Try it
Mix up traditional basil pesto with this mint and almond version. Try drizzling over lamb cutlets or stirring through a bowl of seasonal new potatoes.
Spring greens
Although 'spring greens' is often used as a term to encompass an array of green vegetables, they are in fact a vegetable in their own right. They are the first cabbages of the year but without a tough inner core. Spring greens have an earthy flavour and can be sautéed with butter, simply steamed or added to a stir-fry.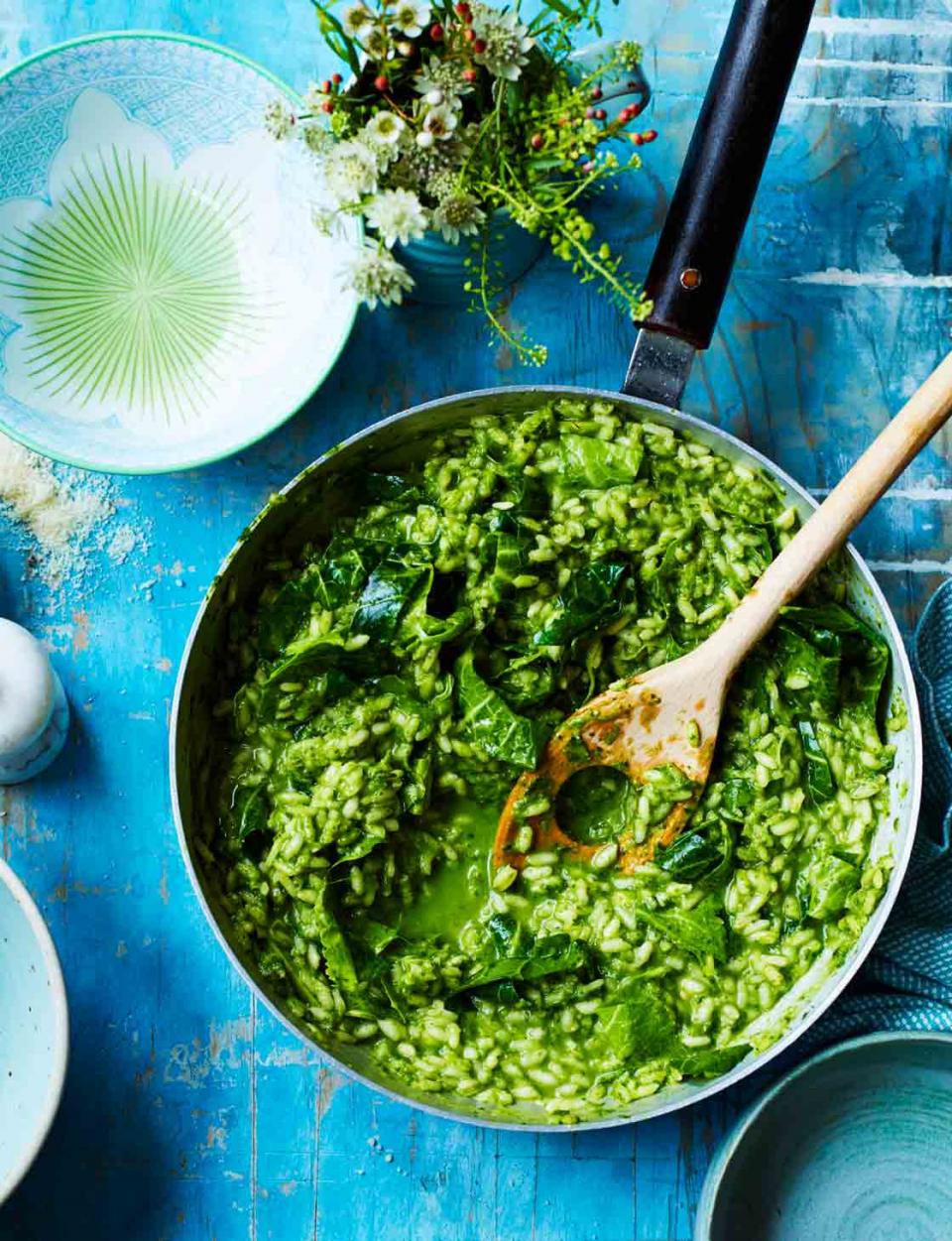 Image: Tara Fisher
Try it
Spring greens are blitzed into a purée to give this risotto its beautiful verdant green colour. It's on the table in under an hour and best served scattered with Parmesan.
Rocket
This deep green leaf has a slightly bitter and strong peppery flavour. It's been used in England since the Elizabethan times and is most often eaten raw in salads or as a topping for pizza. Try rocket as a last-minute addition to a risotto or pasta, allowing it to wilt just before serving.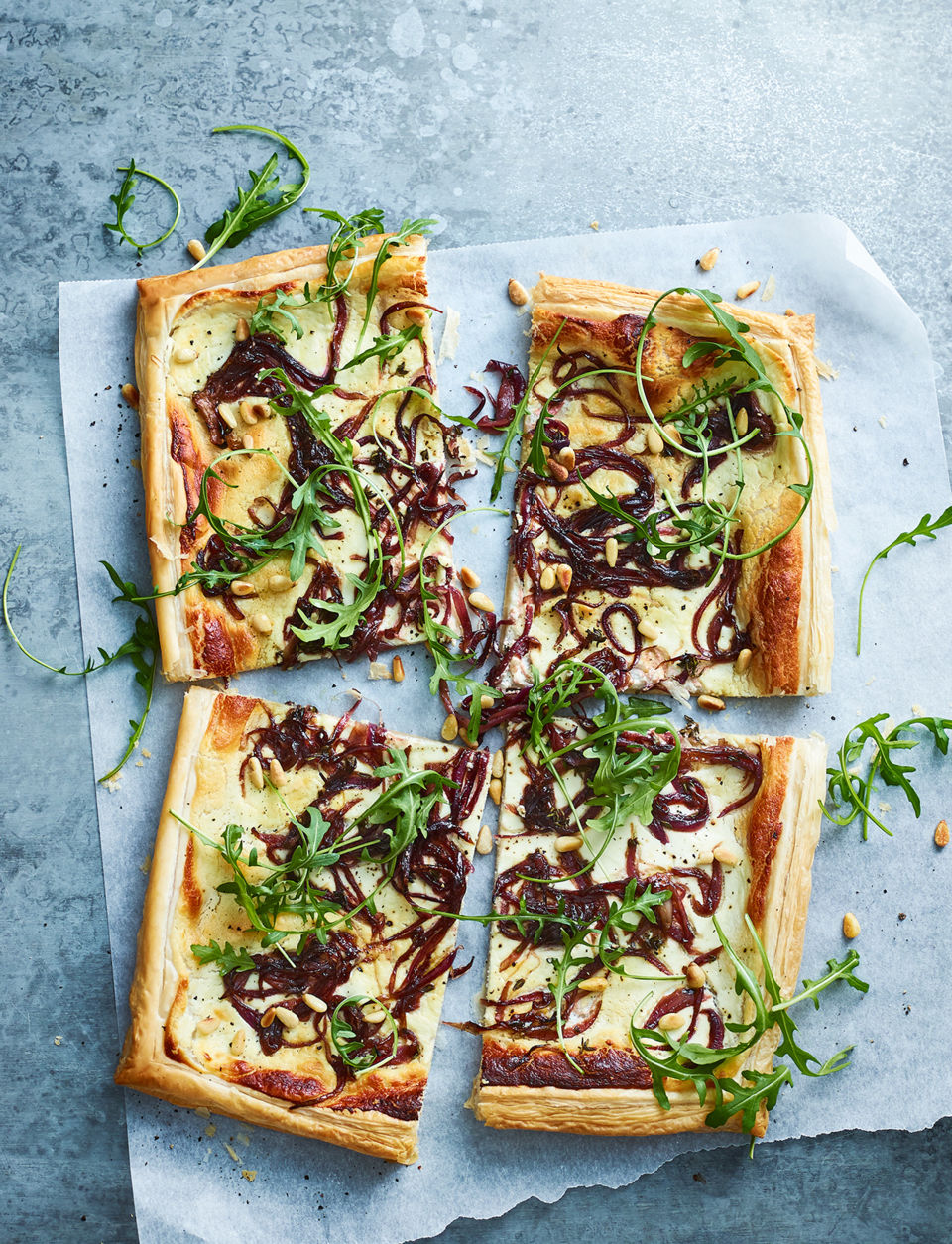 Image: Dan Jones
Don`t miss

---