Food
Father's Day: recipe chooser
Wondering what to cook for dad this Sunday? Wonder no longer, just match your old man to one of our famous fathers and you've got your answer.
David Beckham
Father of four
Your dad might not be married to a Spice Girl, or feature in the FIFA list of World's greatest footballers - but if he meets any of the below points you should make him one of our health-inspired dindins.
Does your dad match any of the following?
• Has Lycra clothing in his wardrobe
• Uses the words 'protein' and 'complex carbohydrates' when talking about what he'd like for dinner
• Would rather play football than watch it in the pub
David Beckham recipe matches
Parma ham chicken with lentils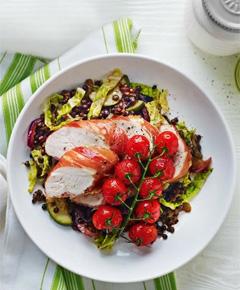 Dishy dads are healthy dads
Greg Wallace
Father to two teens
We all know how much Greg loves puddings - his poor face visibly crumbles if a MasterChef contestant chooses to serve up a savoury dish over sweet. Does your dad also love a buttery biscuit base?
Does your dad match any of the following?
• ALWAYS chooses a dessert over starter
• Cannot be trusted around anyone else's chocolate/cake/packet of biscuits
• Is easy to buy presents for – simple, just give the man some choccy
Greg Wallace recipe matches (Puddings, puddings, puddings)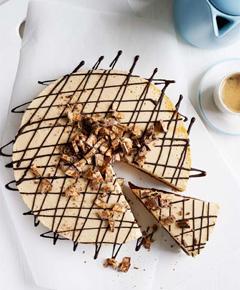 Sugar daddy
Homer Simpson
Responsible for Bart, Lisa & Maggie
Beer + burgers = happy Homer. Does your lovely dad share the same food love as the world's most famous yellow cartoon character?
Does your dad match any of the following?
• Only takes control of the cooking IF it involves standing at a BBQ
• Has a midriff that's beginning to show signs of a passion for meat and alcohol
• Is easily bribed by the promise of an easy life (and a steak dinner)
Homer Simpson recipe matches
Ribeye steaks with chimichurri sauce
Beef and porcini stew with rosemary, tomato and Chianti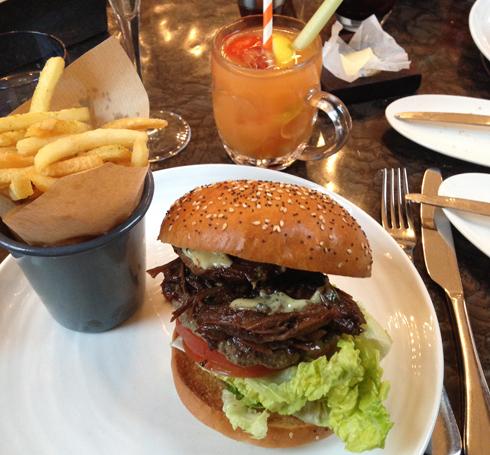 Doh!
Heston Blumenthal
Father to three (and 3 Michelin stars)
Inventor of triple-cooked chips, soft-centered Scotch eggs and snail porridge, Heston is a molecular magician. If your dad is a cooking genius, the pressure is on to provide a meal worthy of his taste buds.
Does your dad match any of the following?
• Owns any of the following kitchen appliances: sous vide/blow torch/ban marie
• Makes everything from scratch
• Never took you to McDonalds (despite your pleadings)
Heston Blumenthal recipe matches
Chocolate swirl pavlova with mango and physalis
Popcorn crusted chicken with bacon crumbs
Qualis eggs with homemade celery salt
Would you like a cup of tea with that?
About the author