Food
Diary of a canny cook: 'How I slashed my family shopping budget from £300 a month to £50'
Foodie Cath Wilkins slashed her family shopping budget from £300 a month to £50 by cooking from her freezer and pantry. Who knew there were so many ways with frozen prawns and elderly veg?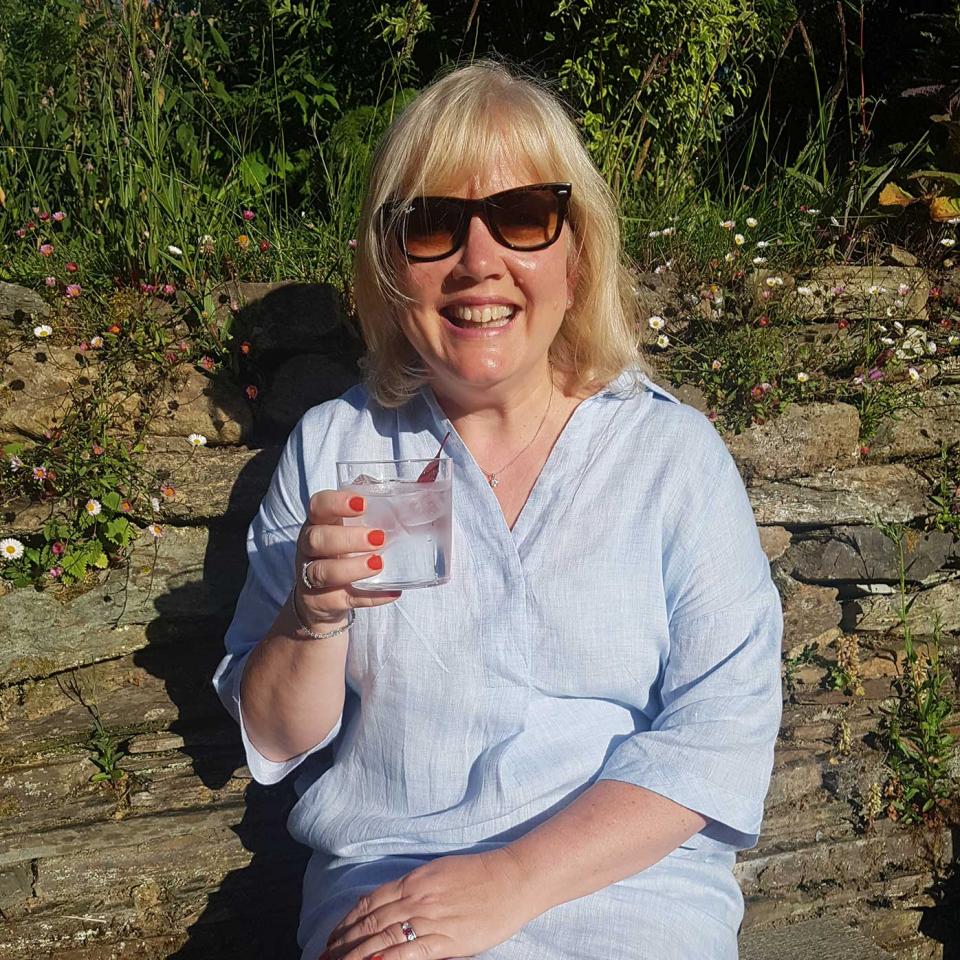 It's January, and I decide to challenge myself to spend just £50 on food over the next four weeks, and supplement this with things in my larder and leftovers in my fridge and freezer. This is a big change – I work in food public relations, am a keen cook and usually spend upwards of £300 a month. I batch-cook a lot for my husband Spike and son Charlie (11), so my main motivation is to get through some of the food that has been lurking in freezers and cupboards for far too long. I am terrible at labelling things, so it's often pot luck as to what comes out.
WEEK 1
We use up the nicest stuff in the freezer this week and have some surprisingly tasty meals. For our first thrifty dinner, we have a stir-fry with prawns from the freezer, and the next day I use up more prawns, leftover fennel, half an onion and an open box of paella rice. On day three I defrost a shoulder of lamb, which I slow cook for four hours; we have it with green beans and frozen peas, plus roasted vegetables and some old, fairly tasteless sumac. Dessert is a bit of leftover Montgomery's cheddar and some Belgian chocolates that would have been delicious had we eaten them six months ago. We finish the week with two unlabelled tubs of frozen casserole – one turns out to be braised oxtail and the other beef stew, but we combine them in the same pan to good effect. I go to Sainsbury's and stock up on fruit and veg; I also buy a chicken reduced to £3.63 and freeze it for emergencies.
Total spend: £19.34.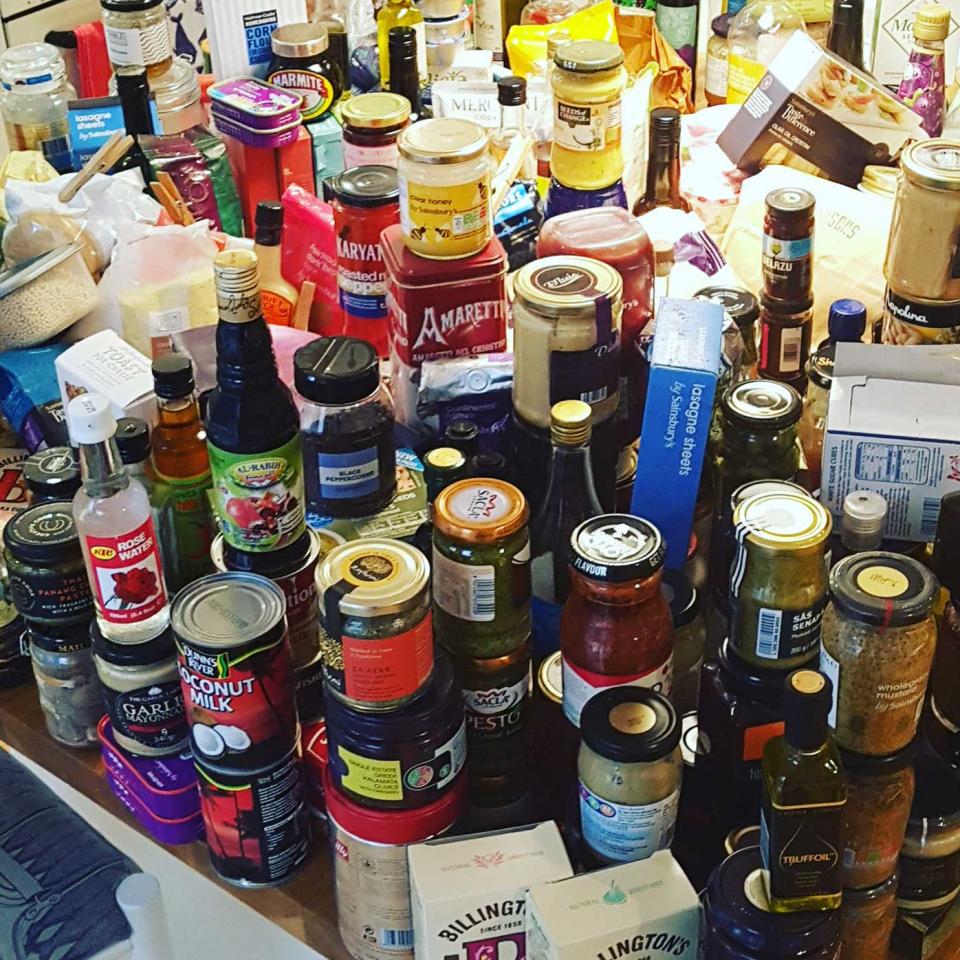 WEEK 2
As we eat our way through the freezer contents and the fridge empties, meals become decidedly duller. We eat a lot of salad, supplemented with chicken or salmon from the freezer. On day 10, I make a bacon, mushroom and tomato sauce with pasta. Then we have another frozen-prawn stir-fry. I clean my cupboards to do a proper stock-take, and find four jars of dried chillies and three bags of dried mushrooms. Who knew? Fish cakes turn out to be a good, thrifty tea, and I make them from a piece of salmon and a piece of smoked haddock, both from the freezer. We eat them with salad. Our final meal of the week is smoked salmon from the freezer and defrosted random rolls and bagels. At the supermarket I buy white rolls for 49p, liver reduced to 77p, and four chicken legs reduced to 93p.
Total spend: £6.42.
WEEK 3
It's mid-week, and I am tired and grumpy. Spike and Charlie have already eaten so I cobble together a meal which turns out to be one of the most delicious so far. I fry sausages from the freezer along with some onions, and slice and griddle an aubergine that has been in the fridge for more than a month. I toss the aubergine and onions with ready-cooked lentils from a sachet, add some chopped black olives, a dollop of harissa, and – bingo! Tasty dinner sorted. I head to Sainsbury's to top up on veg, bananas, milk and bread. Fruit is expensive but we can't live without bananas.
WEEK 4
I cook a Thai green curry with more frozen prawns, using up a tin of bamboo shoots along with half a tin of coconut milk – I freeze the other half. I take everything out of the freezer for a proper clear-out; there is more salmon to have with salad, and I make some great soup with the remaining carrot, celery and onion, plus lentils and frozen bacon. Then, just when I think we have run out of everything, I find a lonely bit of smoked haddock in the freezer. I mix the insides of baked potatoes with the fish, grated cheddar and a blob of crème fraîche, and bake till crisp for a crowd-pleasing tea. The next day is Mum's birthday and we have the last offerings from the freezer – lamb chops, oven chips, green beans and peas. It's rhubarb fool for pud and time for a confession – I splash out 70p on some double cream to combine with elderly Greek yogurt, taking me 20p over £50. Well, it's only Mum's birthday once a year.
Don't miss: