Food
A very chocolatey evening
by Sarah Randell
Sometimes you are invited to an event that there is NO way you are going to decline, no matter what is etched in the diary, no matter how strong your resolve to hit the gym. An evening featuring a chocolate influenced menu devised by two of my food heroes – chocolate expert Paul A. Young (below, Left) and New Zealand chef extraordinaire Peter Gordon (below, right), was just that.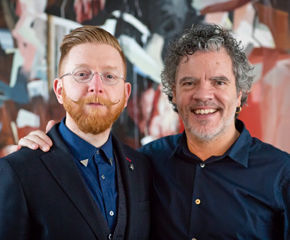 The evening was held at Peter's restaurant, The Providores on Marylebone High Street... and here is the menu that greeted us (apologies for the crumple effect, I referred to the menu throughout the evening as we ate).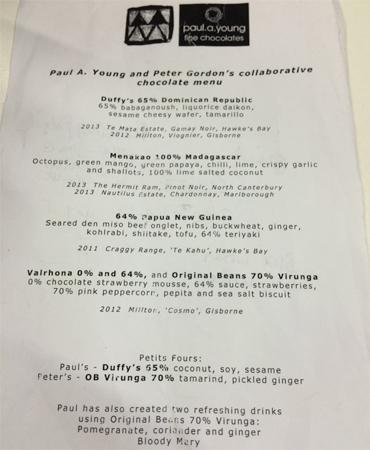 If you haven't added chocolate to savoury dishes before, the idea of a touch of choc sprinkled into an Asian-inspired salad or onto a savoury beef grill might set you wondering. However when you are cooking with the best chocolate and there is a skilled chef at the helm, the marriage of the depth of flavour that chocolate adds mixed with complementary tastes is exciting and, as we discovered, so, so good to eat.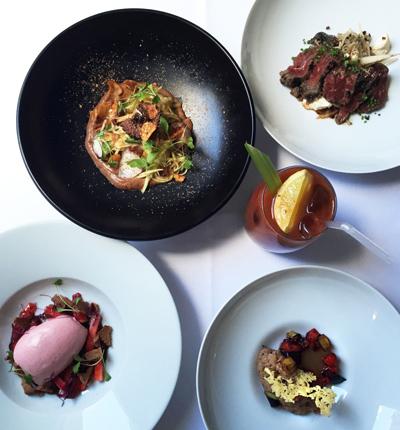 Want to try some adventurous cooking with chocolate at home? Here are some tips that I gathered from Paul A. Young on the night...
1.
First of all, if, like me, you aren't an expert in chocolate anatomy, Paul explained that once the cocoa bean is out of the shell, it is either crushed to form cocoa nibs, ground to make chocolate or pressed and heated to be made into cocoa butter (natural fat from the cocoa bean)
2. The percentage of cocoa solids in a bar of chocolate doesn't necessarily indicate strength of flavour, this will depend on where the chocolate is from.
3. So what does the percentage of cocoa solids mean? If the cocoa solids are 65%, the rest of the bar is made up from cocoa butter and sugar and the balance of the two will vary between manufacturers - sometimes there is the addition of a little vanilla, too.
4. So, when choosing the chocolate to add to your dish, decide how much sweetness you want and choose a bar with a higher or lower cocoa solid content. A 100% chocolate is pure with no other addition. Taste different bars to familiarise yourself with their flavour to decide which will be best for which dish you are cooking.
5.
Don't limit yourself to using only plain chocolate in savoury dishes. If using plain chocolate alone makes the flavour too strong for your recipe, add a little milk chocolate, too, to soften the flavour.
6. Adding coconut cream softens the chocolate flavour and tannins in the same way that milk does when it is added to tea or coffee.
7. Always add chocolate right at the end of cooking your savoury recipe – a little grated dark chocolate is delicious added to chilli con carne just before serving.
A Paul A.Young and Peter Gordon chocolate-inspired menu is available at The Providores for the month of July.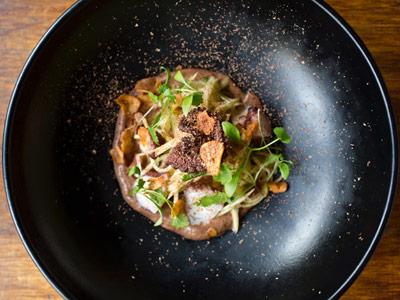 Don`t miss

---