Food
6 things... I shouldn't have eaten this week
by Sarah Alcock
If you think you ate a lot last week, just take a look at junior content editor Sarah's week in food. Sarah versus food included a four-course brunch, three-course afternoon tea, fish and chips bigger than your head, boxes of moreish marshmallows, multiple bars of Lindt chocolate AND a much-needed caffeine fix in Brighton.
1. Dominating the biggest brunch ever at Spice Market
The set brunch menu at The Spice Market, in the centre of London's Chinatown, is possibly the best value, and certainly the largest meal I've ever eaten. For £20 you get four courses of traditional hearty dishes with a South East Asian twist. You won't need to eat for a week afterwards.
Start the menu with a delicious bowl of mango parfait, lemongrass yogurt and granola.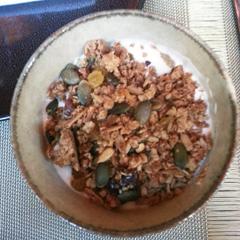 Then boiled eggs with soy sauce to dip and two rounds of brioche soldiers with a sweet cream cheese (koya). The koya was just a bit too sweet for me – I'm a dippy soldiers traditionalist.
Followed by Thai short rib cheeseburger with mini potatoes and chilli and lime sauce. There was fresh mint in there too and a spicy tomato relish to give a bit of a punch. Delicious.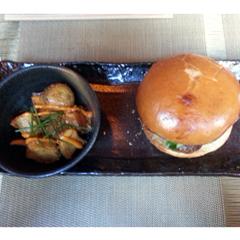 Just as I was ready to curl up into a ball and go to sleep, came a full plate of coconut pancakes with crispy glazed bacon and maple syrup. Sweet coconut teamed with salty bacon; yum.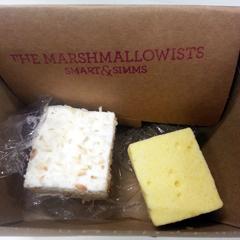 We were sent a little box of mango & sweet orange and coconut marshmallows from The Marshmallowists, who have transformed cheap campfire treats into gourmet gifts – they were oh-so squidgy, sticky and moreish, and look pretty as a picture. I'm a bit of a mango fiend so I particularly loved the fruity one – it counts as one of your five-a-day, right?
3. Flat white at the Small Batch Coffee Company in Brighton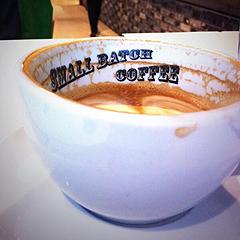 We spent the beginning of the week in sunny Brighton on a research trip. But, after all that brain-flexing, we needed a little fix. Just round the corner from our apartment was Small Batch Coffee. Delicious freshly roasted coffee with that incredible earthy coffee smell.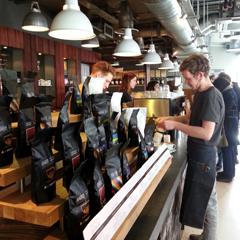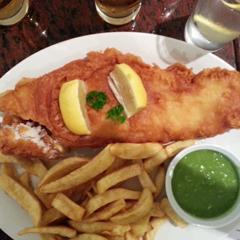 Most grandmothers want to 'feed you up,' but my granny took it to another level at Graveleys of Harrogate. I ordered jumbo haddock and chips and it could barely fit on my plate. Crispy batter, flaky fish and fluffy chips – there really is nothing like proper English fish and chips. If you're in Harrogate, don't forget to go to Betty's for a fat rascal (a plump, fruity scone.)
5. Lemon meringue tarts at Harrods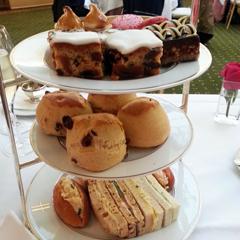 You're supposed to eat the sandwiches first at afternoon tea, but I went straight for the miniature lemon meringue pies perching on top of the three-tier afternoon tea cake stand at Harrods. Perfect pastry, delicious bitter-lemon filling and sweet meringue on top – the problem with dainty delicacies is that they're just too small! (You can see their petite meringue peaks poking out of the top...)
6. Tea and chocolate matching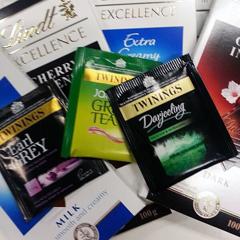 Expert chocolatier at Lindt, Stefan Bruderer, and tea taster, Tim Clifton, have come up with nine tea and chocolate pairings. So, in the name of research, I decided to try their suggestion of Earl Grey with Lindt Extra Creamy Milk Chocolate. 'The creaminess and caramel of the chocolate is perfectly complimented by the gentle citrus background of the bergamot,' says Stefan. I have to agree – truly, a match made in chocolate heaven. What chocola-tea (ahem) pairing will you try?
Don`t miss

---