Food
6 of the best crostini toppings
by Sarah Alcock
Crostini are a perfect dinner-party starter and a great way to feed a crowd.
They sound fancy but are really posh things on toast. Simply thinly slice a baguette or focaccia, brush lightly with olive oil, season and bake until golden brown on the barbecue, grill or in the oven.
Here are 6 of our favourite toppings – why not try a mixture at your next drinks party?
The Scandi one
Smoked salmon + horseradish sauce + beetroot + sprig of dill
The Mexican one (enjoy with a pitcher of Margaritas)
Smashed avocado + lime + chilli + quail's egg
(The eggs only need about 2 minutes' boiling time otherwise they will be hard-boiled.)
The end-of-summer one
Goats' cheese + peach + hazelnut + honey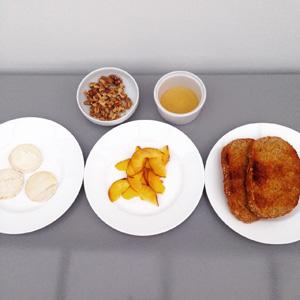 The sweet and savoury one
Strawberries + ripped basil + black pepper
The Mediterranean one
Sun-soaked tomatoes + feta + pine nuts
The fancy French one
Brioche bread + fig jam + grilled pear
(You could also try this on baguette...)
Don`t miss

---