Food
6 of the best British school dinner puddings
by Abbie Schofield
Image: Toby Scott
Whether you care to remember your school days or not, one thing is certain to have stayed with you: school dinners. While many of the dishes served in the canteens of our youth are better left forgotten (liver and onions, anyone?), others have a special place in our hearts, notably some of the sweet treats. From sponge cake drowning in custard to stodgy (in a good way!) jam roly-poly, here are six of the best British school dinner puddings, plus recipes so that you can recreate them.
1. Pink sprinkle sponge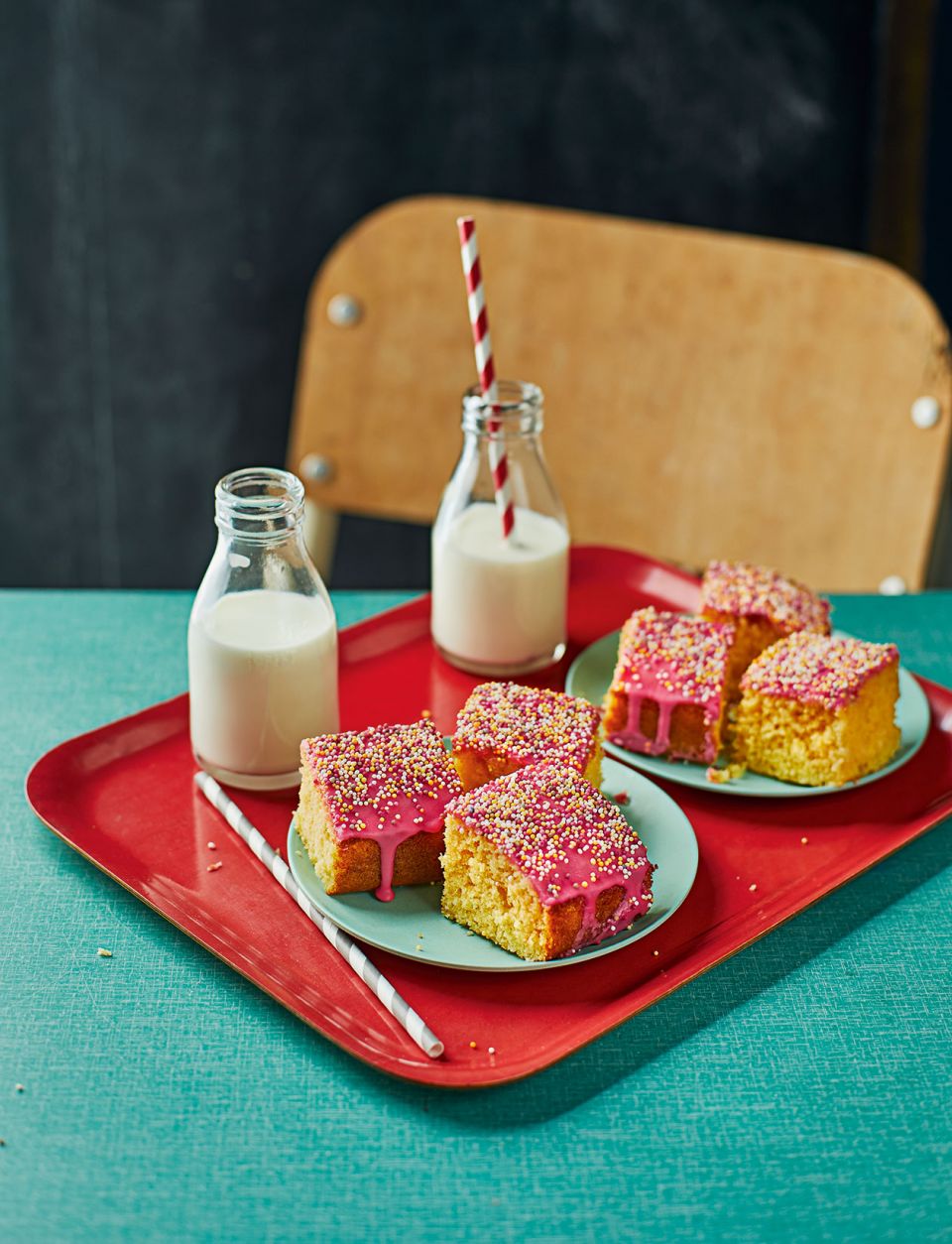 Image: Andrew Burton
This school dinner traybake is an absolute classic. The springy coconut and vanilla sponge is topped with pink raspberry icing and hundreds and thousands. Enjoy with a cup of tea or, for the full canteen experience, serve with warm vanilla custard.
Try our school dinner cake recipe
2. Jam roly-poly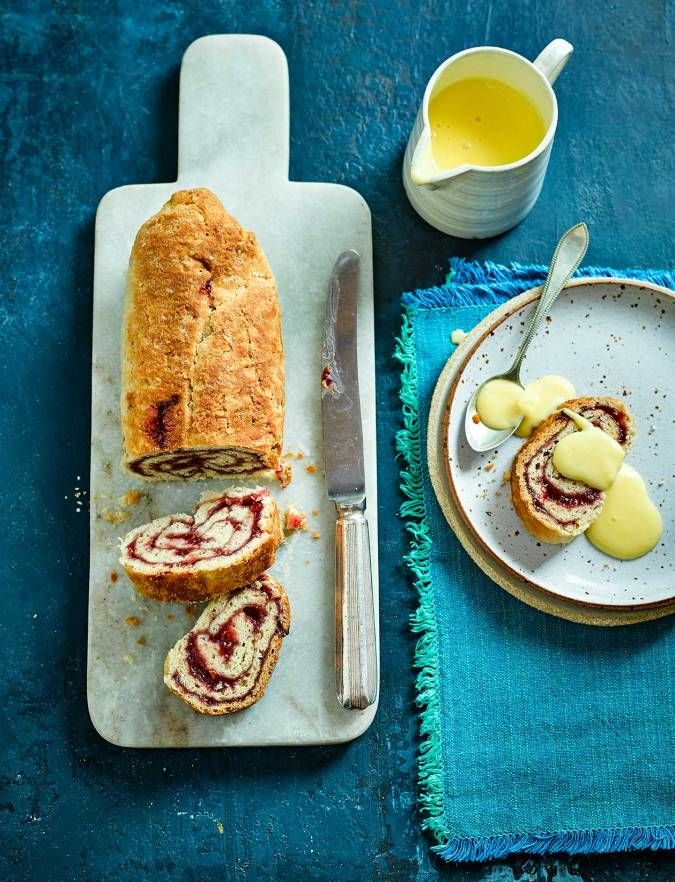 Image: Catherine Frawley
Jam roly-poly was invented in the 1840s by food writer Eliza Acton, who also coined the term 'Christmas pudding'. A traditional roly-poly recipe calls for suet, which is made with animal fat, but our versions uses vegetarian suet. The pastry is filled with jam before it is rolled and steamed to create a thick sausage-shaped pudding with a sweet swirl in the middle.
Try our classic jam roly poly recipe
3. Apricot jam roly-poly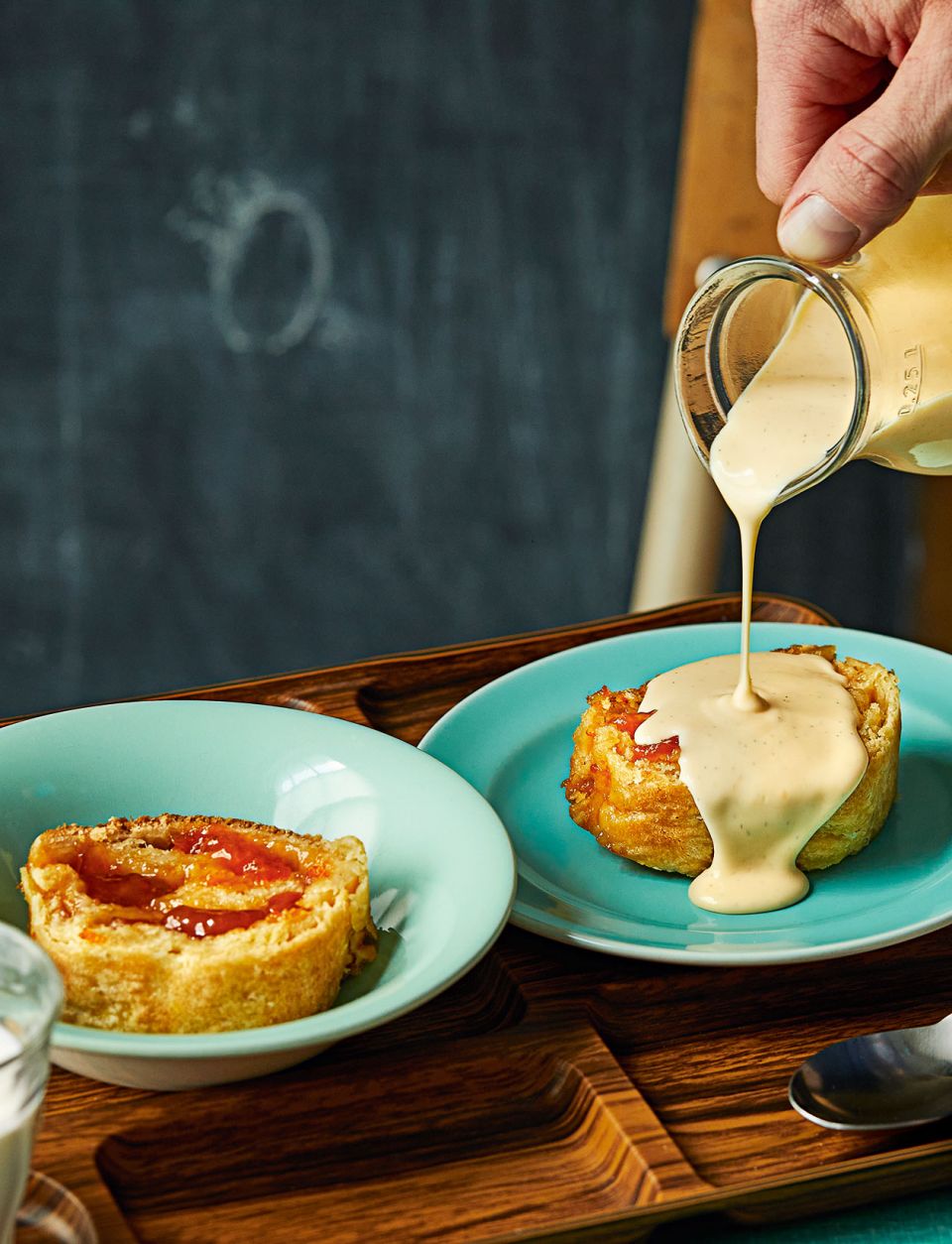 Image: Andrew Burton
This version of a roly-poly uses apricot jam. For modern ease, rather than steaming the pudding in the traditional way, you can put a large roasting tin filled with hot water on the bottom shelf of an oven with the roly-poly on the shelf above. Of course, a British pudding wouldn't be complete without custard, and our recipe is flavoured with vanilla and cardamom.
Try our apricot jam roly poly with custard recipe
4. Gypsy tart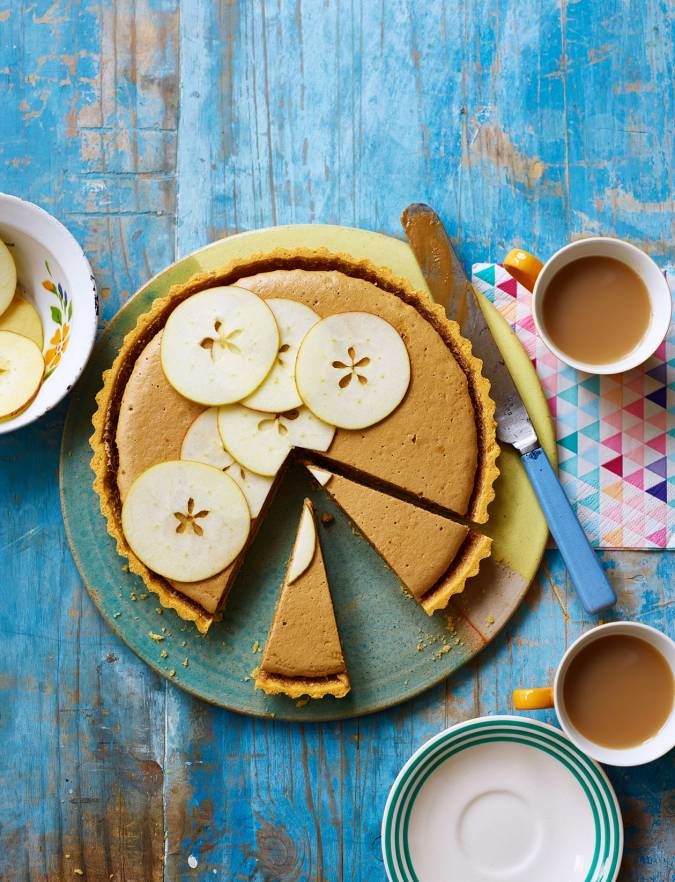 Image: Tara Fishers
Gypsy tart is said to originate on the Isle of Sheppey, Kent. According to local legend, a woman spotted a group of malnourished traveller children playing in the fields. The woman wanted to make them something to eat, so she reached into her store cupboard and made a tart with what she had: butter, evaporated milk, flour, sugar and an egg.
Try our Gypsy tart recipe
5. Tottenham cake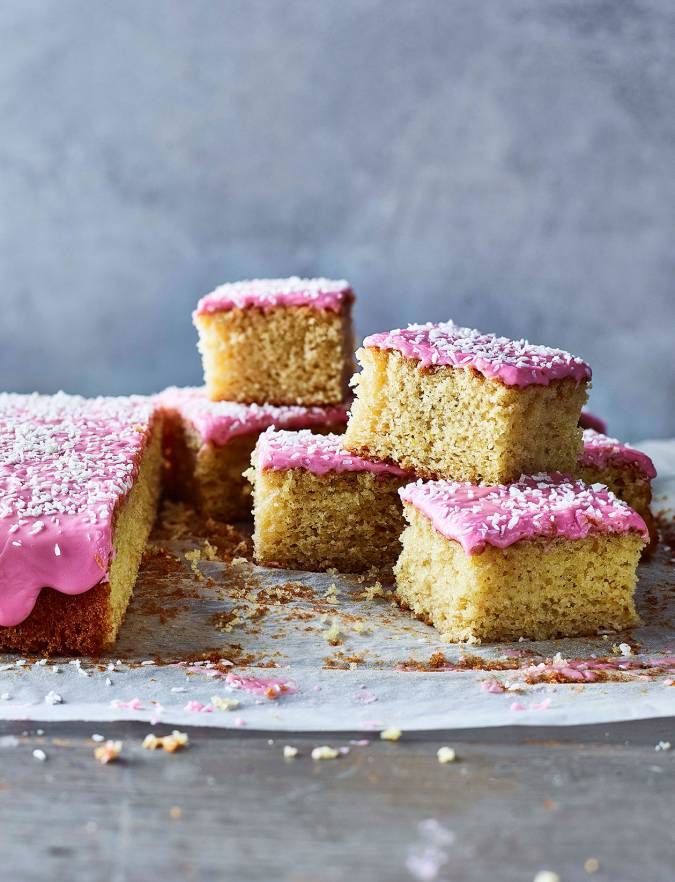 Image: Martin Poole
Like the sprinkles cake, Tottenham cake is a sponge traybake with pink icing. However, Tottenham cake has a rather interesting history that predates our school days. It was invented in the 1800s by a Quaker named Henry Chalkley in Tottenham, London. Slices were sold for a penny each, and to celebrate Tottenham Hotspur FC's first ever FA Cup win in 1901, the cake was given away to children for free. It is rumoured that the vibrant colour of the icing came from mulberries growing in the local Quaker burial ground; our version has raspberry icing and an orange zest sponge.
Try our Tottenham cake recipe
6. Manchester Tart
This tart is another British pudding that was frequently served with school dinners, hailing from – you guessed it – Manchester. It consists of a shortcrust pastry with a base layer of jam, topped with a custard filling and decorated with coconut. Recently, the tart received an update thanks to chef Marcus Wareing, whose version with caramelised bananas was served at his London restaurant, Gilbert Scott.

Try our Manchester tart recipe

Don`t miss

---