Food
5 easy pumpkin recipes
by Sarah Randell
You've bought the carving set, creatively carved out your pumpkin and you're left with a pile of golden pumpkin flesh, now what? Don't waste it – here are our top five ideas...
What are your favourite pumpkin recipes? Tell us in the comments box below.
1. SOUP...
Make a simple, warming, spiced soup.
2. PASTA...
Dice the flesh and sauté it in butter and a little oil with chopped pancetta. Toss with pappardelle, crisp-fried sage leaves, toasted pine nuts and a dash of olive oil.
3. CURRY...
Fry chopped onions in a dash of oil until softened. Add Thai curry paste and coconut milk. Bring to a simmer, add lots of chopped pumpkin flesh and simmer until tender. Add basil and mint leaves, and a squeeze of lime juice. Serve with rice or naan.
4. CAKE...
Grate the pumpkin flesh and add to muffins – try it instead of carrot in your favourite carrot cake recipe.
5. FLAPJACK...
Toast the seeds and mix with your usual granola or add to flapjacks or winter salads.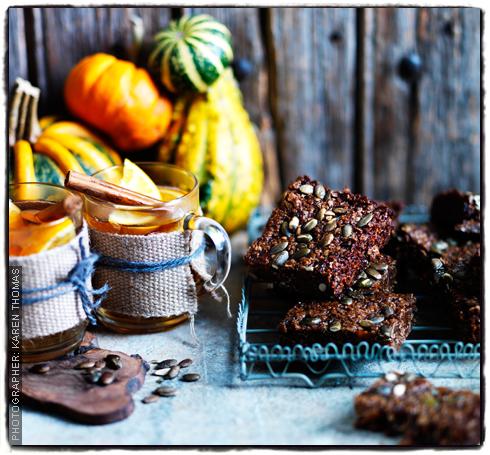 Don`t miss

---