Food
10 burning foodie questions with… Tristan Welch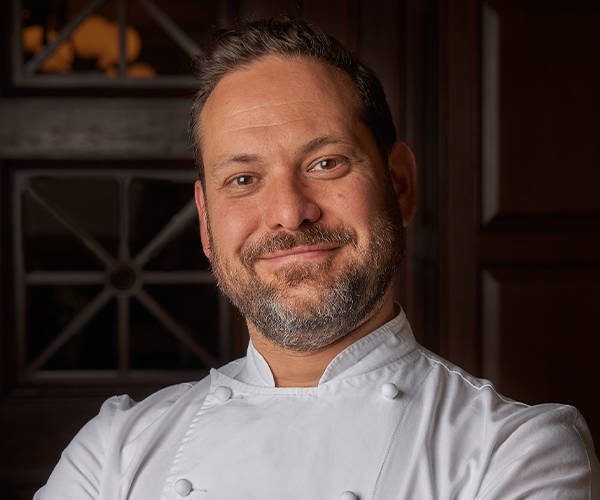 Tristan Welch
We put Tristan Welch, head chef at Parker's Tavern at the University Arms hotel in Cambridge, through his paces with all the big food questions of the day
1. Takeaway or fakeaway?
Always a fakeaway. Last week I made Nando's chicken peri-peri at home. I really enjoy delving into those famous takeaway dishes and trying to recreate them in my own kitchen. It's similar to what I do on Snackmasters, a programme on Channel 4 where top chefs try to replicate favourite branded snacks. For the peri-peri chicken I did some research, and you use lemon juice and salt the chicken first and it just lifts the whole thing. Then you add the sauce.
2. What's your signature dish?
I've got a few, but the one I really love cooking is scallops, cooked in the shell with coastline herbs. I put the scallop shells upside down to cook, which caramelises and steams the scallops at the same time, then I deglaze the pan with scallop stock and white wine. The flavour is out of this world.
3. What's your favourite cookbook?
I've got lots of favourite cookbooks, but the one I love the most is The Roux Brothers on Patisserie. It's so classic, so beautiful and a really deep delve into the details. Definitely one for patisserie geeks.
4. Starter or dessert?
What kind of restaurant wouldn't let me have both!? That would be awful! But if I had to choose, it would be a starter, and I would always ask the waiter what they would choose. They are the best judges.
5. My last meal on Earth would be...
Well, I would make sure it was a long one! The scallops I mentioned before… but with chips.
6. My favourite ingredient to cook with is...
Fresh, seasonal ingredients are always the ones I want to cook with right now, but I also have a real thing for preparing girolle mushrooms and love the ritual task of turning potatoes. No-one seems to do that much anymore, but I can sit and do that quite happily for hours.
7. Any kitchen disasters to share?
Ha! I've had many. As I always say: mistakes are how you learn! When I was a boy and an aspiring cook, my mother gave me a recipe for shortcrust pastry; needless to say, I made a right pig's ear of it. It was so bad and overworked Mum put it on the bird table thinking the garden birds might eat it. While watching the birds tuck into my disaster, a blue tit popped his head up, looked my way, and flew directly towards me and into the window.
8. What's your guilty food pleasure?
I have a million of them. But bad chocolate is probably the biggest one – stuff like Cadbury's Dairy Milk. I also love salt and vinegar crisps. I'm a closet of guilty food pleasures
9. Which food trend would you like to see the back of?
I'm old and stubborn and not much interested enough to care about food trends, so can't think of anything. Although I'm sure my team at Parker's Tavern will tell me there is a long list of things I hate.
10. Pineapple on pizza. Yay or nay?
Oh nay. Nay. Nay. Nay. Very wrong.

Tristan's Valentine's day menu
Don`t miss

---