Food
In the mood for love: Valentine's menu from chef Tristan Welch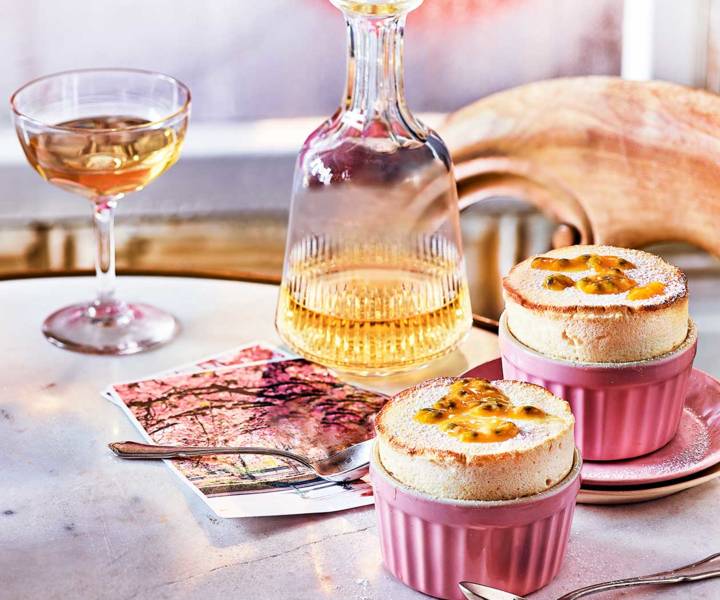 Image: Martin Poole
Chef Tristan Welch's romantic menu is so much easier than it looks, and his plating-up tips will make sure your dishes look Instagram- worthy, too!
As Chef Director at Parker's Tavern at The University Arms Hotel in Cambridge, Tristan sources as much seasonal, local produce as possible, and reimagines some great British classics. Here, he shares his extra-special four-course feast for 14 February, along with plating-up tips for each recipe.
'You get maximum impact with very little effort with this whole menu – after all, no one wants to spend hours cooking on Valentine's Day,' says Tristan. 'The plaice dish is simply beautiful. In many respects, it looks like something you'd find in a Michelin-starred restaurant – very classic and well presented but using a technique that is actually very easy. It's also light enough to leave you with plenty of room for pudding! When plating up, the first thing to do is to get your head in the right space, then make sure you have everything ready to go.
'For the starter, for instance, make sure you've got the goat's cheese warm, the salad ready to go and the figs roasted and ready. Then all you have to do is focus on being an artist rather than a cook. I always put the main thing in the middle – that's the goat's cheese – and arrange the bits and bobs around the outside. Try and tuck it in closely so it all looks nice and neat without lots of gaps.
'The carbonara should be piled up in a tight, neat nest in the middle of the bowl – preferably quite a small dish – and you could add a drizzle of extra-virgin olive oil and a good twist of freshly ground black pepper. These always elevate any dish and they look beautiful, too. Finally, when it comes to the soufflés, you could also try dusting them with cocoa powder – chocolate and passion fruit is a match made in heaven and the colour contrasts look spectacular.'
You can find the four recipes below - they each serve two people.

Starter: Walnut-crusted goat's cheese toasts with roasted figs

Primo: Celeriac and mushroom carbonara
'This is a light vegetarian play on the classic spaghetti carbonara. Instead of a liaison between egg yolks and Parmesan, I've used creamy cashew nuts, and to replace the saltiness of bacon I've made some salty crispy parsley. And then there are umami flavours coming from the mushrooms. So while it's not a carbonara as such, it is certainly inspired by it.'
Get the recipe for celeriac and mushroom carbonara.

Main: Crab-stuffed plaice with cucumber and dill cream sauce

Dessert: Passion fruit soufflé
'Rather than icing sugar, you can also dust the soufflés with cocoa; chocolate and passion fruit are a match made in heaven.'
Get the recipe for passion fruit soufflé.
Don`t miss

---