Spiced pumpkin and apple chutney
Makes
about 2 litres
|
prep
30 mins
|
total time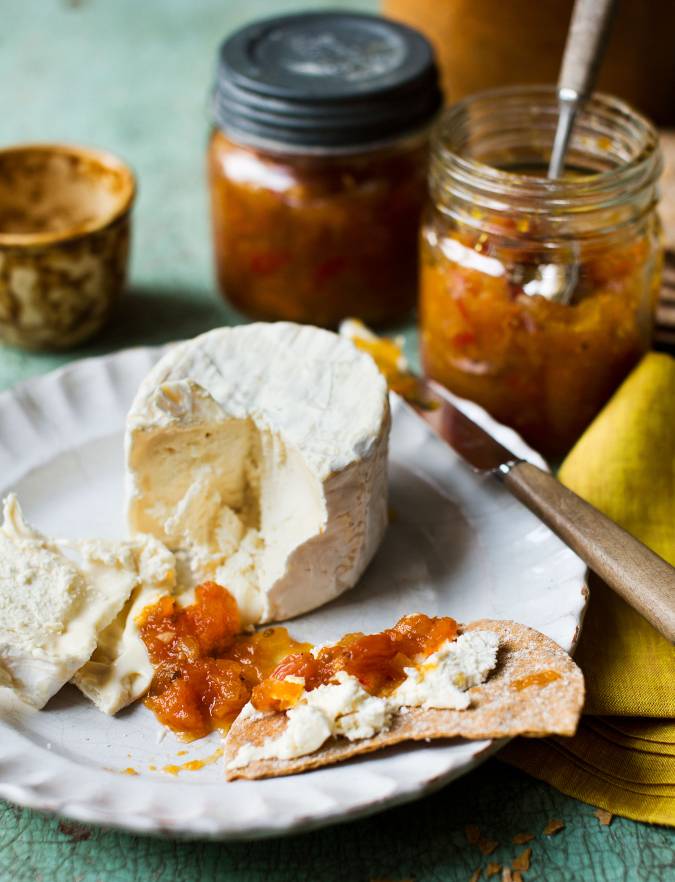 Ingredients
about 1.2kg pumpkin or squash (to give 1kg prepared weight), cut into 2cm pieces

3 tbsp Maldon sea salt

75g raisins

2 medium onions, chopped

3 Bramley apples (about 600g total), peeled, cored and chopped

75g chopped glacé ginger

4 garlic cloves, crushed

4 red chillies, deseeded and thinly sliced

1 tbsp coriander seeds, crushed coarsely

1 tbsp mustard seeds

3cm piece root ginger, peeled and grated

1 x 500ml bottle cider vinegar

400g caster sugar
Get ahead
Leave the chutney to mellow for 2 weeks before eating. It will keep unopened for at least 6 months in a cool, dark place.
Put the pumpkin into a large bowl, sprinkle with sea salt and toss together. Cover with a clean tea towel and leave overnight to help the pumpkin keep its shape when cooked.
The following day, tip the raisins into a small bowl, cover with 200ml boiling water and set aside to soak for 15 minutes. Meanwhile, rinse and drain the pumpkin and put it into a preserving pan or a very large saucepan (minimum 6-litre capacity), with the onions, apples, glacé ginger, garlic, chillies, coriander, mustard seeds and grated root ginger. Add the raisins and their soaking water, too.
Pour in the vinegar and 350ml-500ml water to just cover the ingredients in the pan. Bring it slowly to the boil, then reduce the heat and gently simmer, partially covered, for 1 hour or until the pumpkin is tender.
Stir in the sugar over a low heat until it dissolves. Increase the heat to medium and cook for about 40 minutes until thickened, stirring often towards the end to prevent sticking – squash larger pieces of pumpkin with the back of a wooden spoon. When the chutney is ready, a wooden spoon drawn through it will leave a trail for 30 seconds before filling in again. Add more salt if needed.
Ladle the chutney into warm sterilised jars – to sterilise, wash jars well and put them on a baking tray in a preheated oven (160°C, fan 140°C, gas 3) for 15 minutes. Secure with lids (make sure they are plastic-coated inside or the vinegar will corrode them) and leave to cool before labelling.