Olive, fig and basil tapenade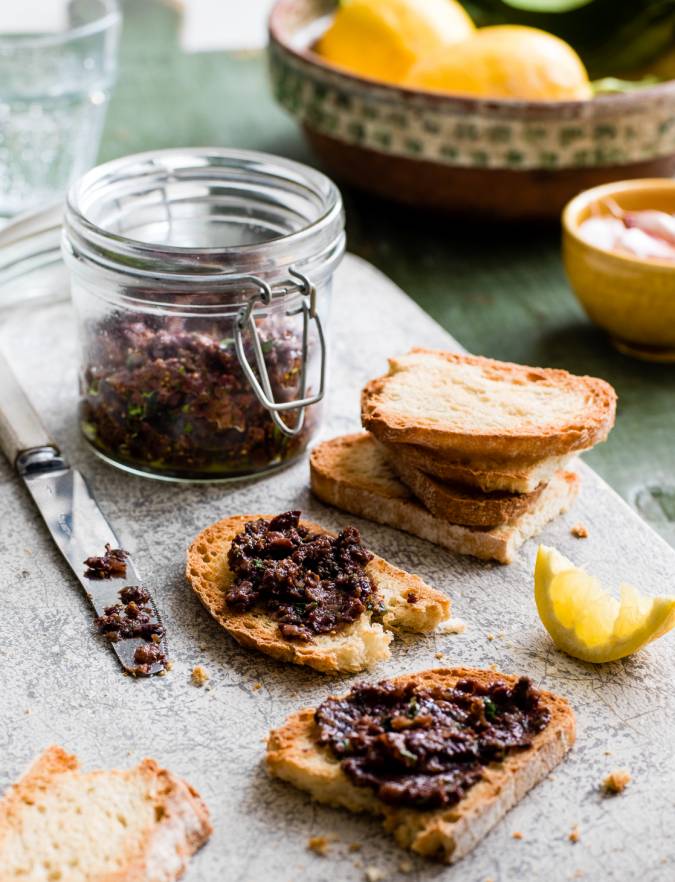 Nutritional information (per serving)
See more
Ingredients
1 x 300g Taste the Difference Single Estate Greek Kalamata olives, pitted

100g ready-to-eat dried figs, roughly chopped

2 tbsp capers, rinsed and drained

2 anchovies, drained

1 garlic clove, crushed

6 fresh basil leaves

a squeeze of lemon juice

toasted bread, to serve
Get ahead
The tapenade will keep, covered, in the fridge for 2-3 days.
Drain the olives, reserving 3 tablespoons of the oil. Put in a food processor with the figs, capers, anchovies, garlic and basil and pulse until finely chopped.
Add the reserved oil a little at a time, pulsing between each addition. The texture of the tapenade should be finely chopped, rather than a paste. Scrape the mixture into a bowl and stir in the lemon juice.
Serve spread onto slices of toasted bread.
Dried figs lend this tapenade a delicious fruity note. Serve at room temperature as a dip, on bruschetta, or spread in a sandwich with roasted vegetables.