Garlicky prawn and courgette pasta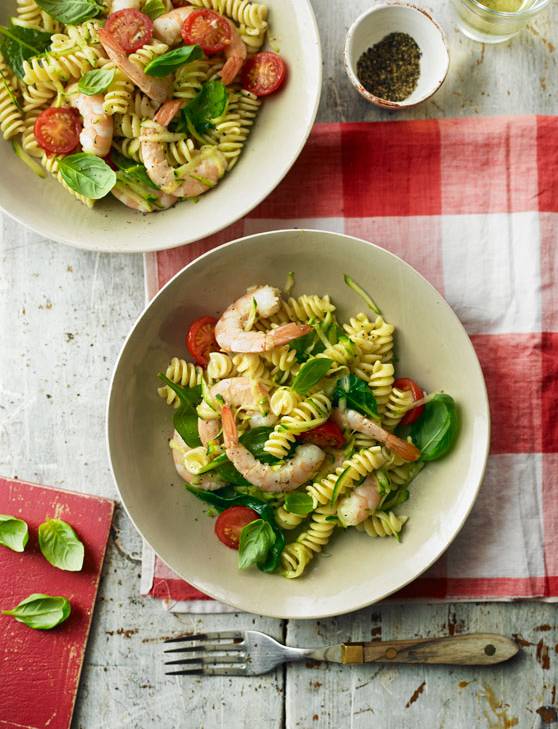 Nutritional information (per serving)
See more
Ingredients
125g fusilli bucati (or similar pasta)

2 tsp olive oil

200g raw king prawns (fresh or frozen and defrosted)

3 garlic cloves, chopped

1 large courgette, grated

125g cherry tomatoes, halved

a small handful of basil leaves

a large handful of young leaf spinach
Bring a large pan of salted water to the boil and cook the pasta for 8-10 minutes, or according to packet instructions.
Meanwhile, heat the oil in a frying pan, add the prawns and garlic, and fry on a high heat for 1 minute. Add the grated courgette and fry for another 2-3 minutes, until the prawns are cooked through. Add the tomatoes and most of the basil to the pan, season generously and remove from the heat.
Drain the pasta, then toss with the prawn and courgette mix. Add the spinach, toss together and divide between 2 bowls. Scatter with the remaining basil leaves and serve.