Yorkshire pudding
---
Prep time: 10mins
Total time: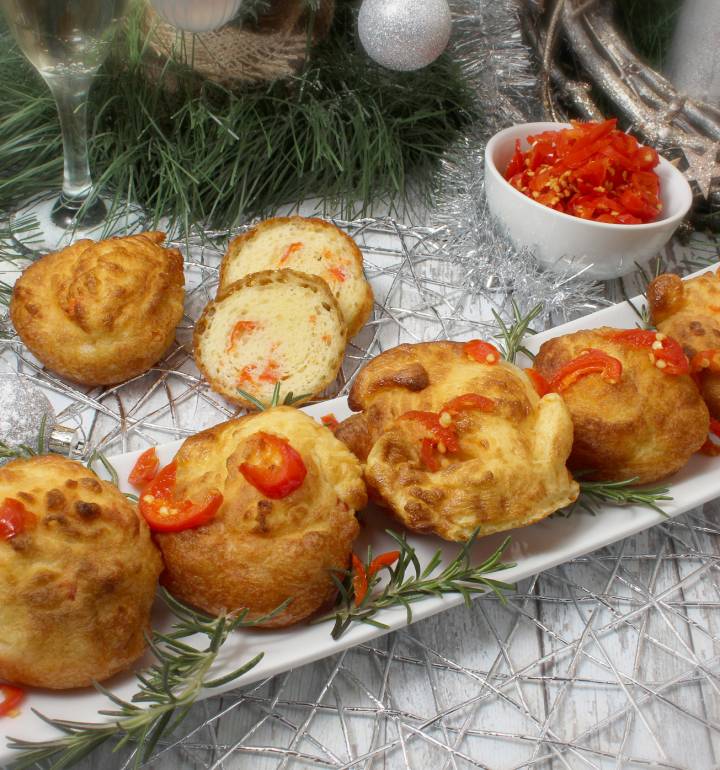 Yorkshire pudding
---
Prep time: 10mins
Total time:
---
See more recipes
Ingredients
100g plain flour
¼ tsp salt
3 large eggs
225ml milk
2 tbsp sliced PEPPADEW® Hot Sweet Piquanté Peppers
4 tbsp sunflower oil
Step by step
Preheat the oven to 220°C, fan 200°C, gas 7. Mix the flour and salt together in a bowl and make a well in the centre. Add the eggs and a little of the milk. Whisk until smooth, then gradually add the remaining milk. Stir in the PEPPADEW® Sweet Piquanté Peppers.

Measure a teaspoon of oil into each hole of a 12-hole muffin tray, or a tablespoonful into each hole of a 4-hole Yorkshire pudding tin, or 3 tablespoons into a roasting tin. Heat in the oven for 5 minutes, or until the oil is piping hot.

Carefully remove from the oven and pour the batter equally between the holes or the tin. Return quickly to the oven and cook for 20–25 minutes (35 if making the Yorkshire pudding in the roasting tin), or until golden-brown and well-risen. Serve immediately.
Don't miss

---