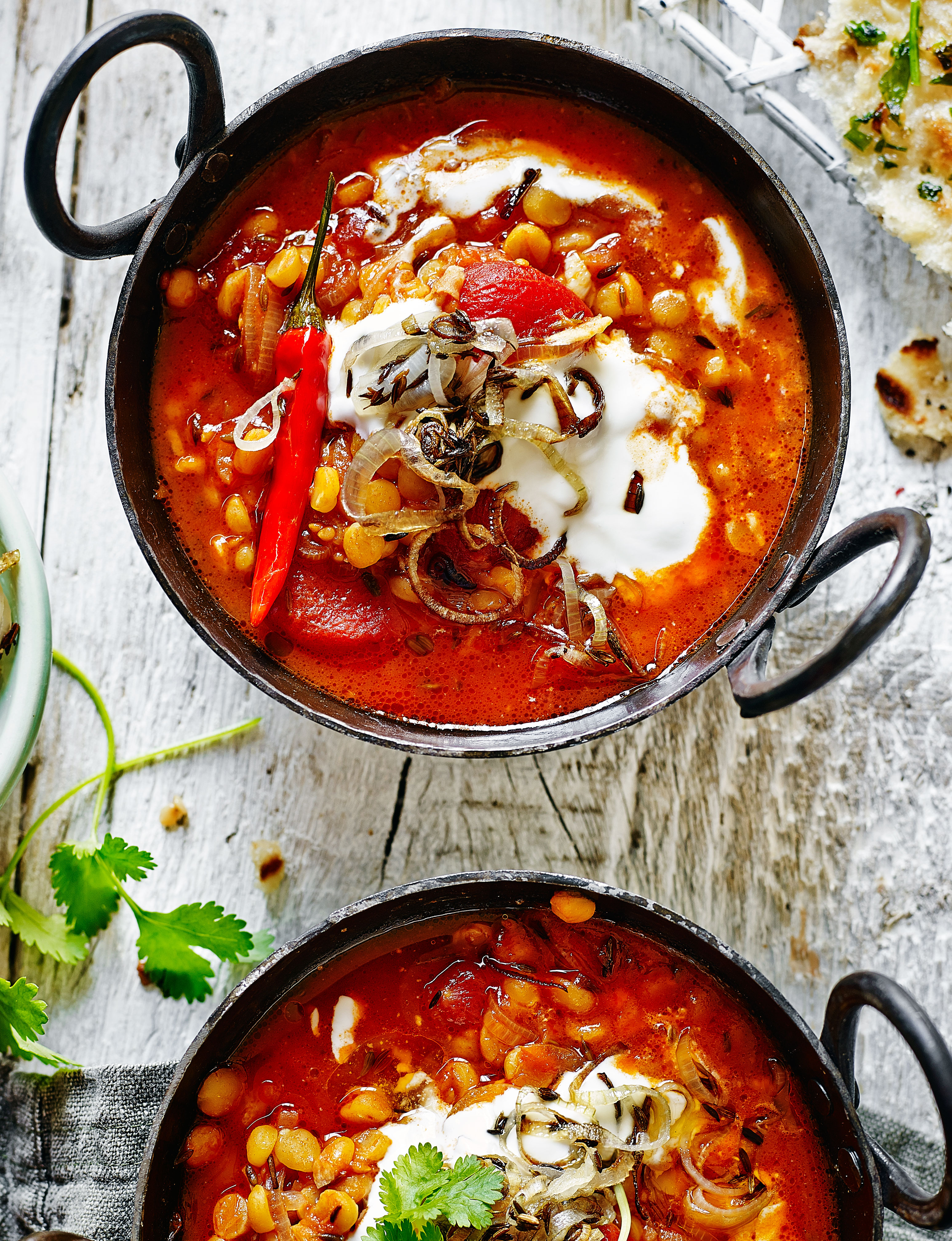 Ingredients

125g chana dal (find it in the Speciality Ingredients aisle)

1 tbsp vegetable oil

4 shallots, finely sliced

4 garlic cloves, crushed

1 tbsp cumin seeds

20 dried curry leaves (optional)

2 tbsp finely grated ginger

1 bird eye or finger chilli

1 x 400g tin Taste the Difference cherry tomatoes

0% fat yogurt

coriander and flatbreads, to serve
Cook the chana dal in a pan of boiling water for 40 minutes, until just tender. Meanwhile, in a medium saucepan heat the oil and fry the shallots, garlic and cumin seeds with a pinch of salt for 12-15 minutes, until browned.
Increase the heat to high and add the curry leaves and ginger to the pan and fry for 1 minute, stirring. Remove half the shallot mixture to a bowl and set aside. Pierce the chilli with a knife and add to the pan with the cherry tomatoes, then half fill the tin with water and pour that in, too. Season; simmer for 10 minutes, until slightly reduced.
When the chana dal is cooked, drain, add to the tomato sauce, then cover and simmer for 5 minutes. Gently stir in most of the reserved shallot mixture and serve with the remaining shallots, some 0% fat natural yogurt and coriander on top, with flatbreads on the side.

Tip Adding the chilli whole allows you to control the curry's heat level – simply remove it when the heat is to your liking.