Sponsored: Paneer and pea biryani from The Spice Tailor
---
Prep time: 10 mins
Total time: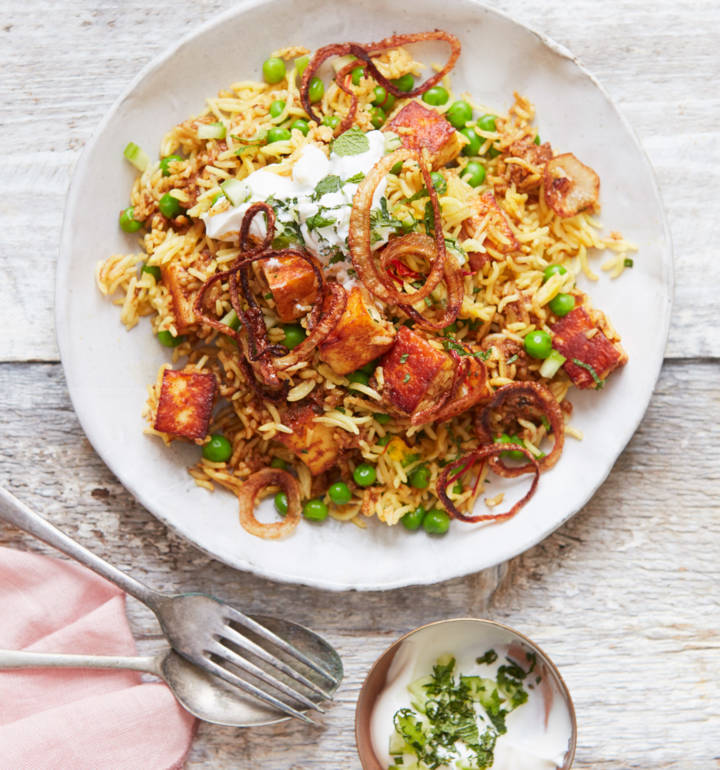 Sponsored: Paneer and pea biryani from The Spice Tailor
This is a fabulous vegetarian biryani that is easy to make and so much tastier than it sounds
---
Prep time: 10 mins
Total time:
---
See more recipes
Ingredients
1 pack of The Spice Tailor Delhi Biryani (rice included)
2 tsp veg oil
175g paneer, cubed
75g peas
1 tbsp single cream
Step by step
In a medium-sized pan, heat the oil over medium heat and fry the dried spices from the kit for a few seconds. Add the paneer and gently brown for 1-2 minutes. Add the sauce from the small pouch, the peas and a small splash of water.
Cook for 3-4 minutes. Add the single cream and mix well.
Massage the rice in the packet to break up any lumps and scatter over the paneer.
Turn the heat to its lowest, cover, and steam the rice until heated through - around 5-6 minutes.
Serve with yogurt or a raita.
Don't miss

---