Salted cashew nut brittle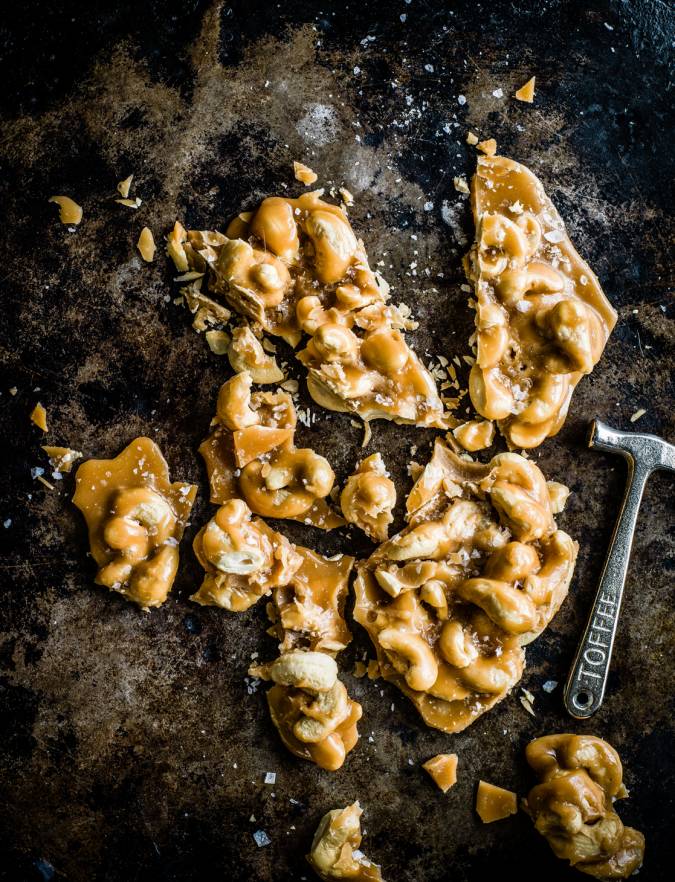 Ingredients
100g caster sugar

50g butter

4 tablespoons of water

100g Fairtrade cashew nuts

sea salt
Put the sugar, butter, water and a pinch of sea salt in a medium saucepan. Heat gently, shaking the pan until the sugar dissolves.
Increase the heat and boil for 4-5 minutes until the mixture turns a light golden brown. Add cashew nuts and stir with a wooden spoon, very briefly, to coat them in the caramel.
Tip onto a sheet of oiled foil or baking paper, sprinkle with a pinch of sea salt and leave to cool.
When set, break into pieces to serve. This will keep for about 5 days in a screw-top jar.