Almond maple truffles
Makes
About 30
|
total time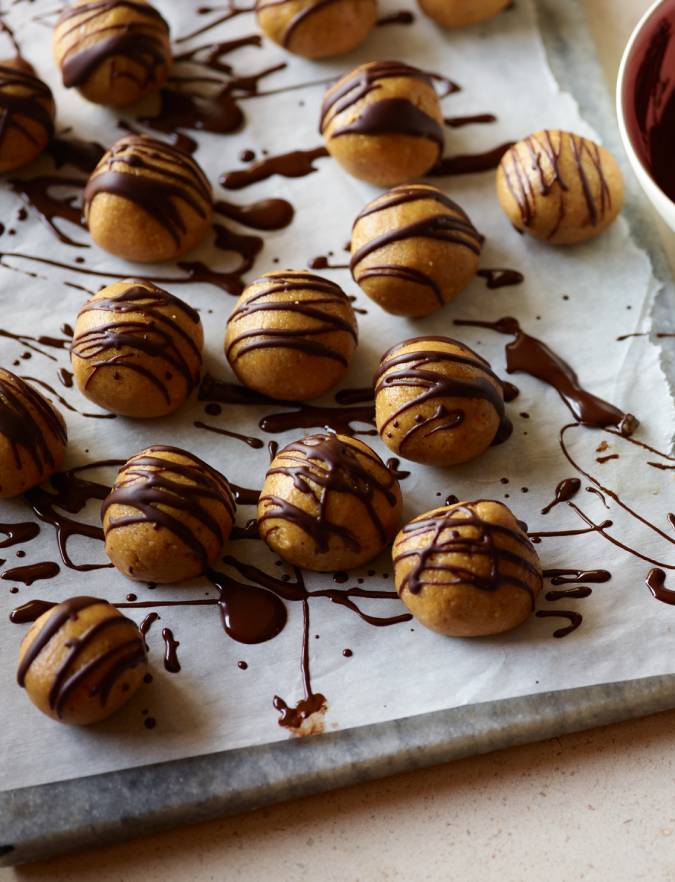 Ingredients
250g almond butter

60g ground almonds, plus extra if needed

3 tbsp maple syrup

2 tsp cinnamon

20g dark chocolate, melted
Scrape the almond butter into a food processor and add the ground almonds, maple syrup and cinnamon, plus a small pinch of sea salt. Whiz together until well combined. If the mixture seems a little soft still, add another tablespoon of ground almonds.
Shape the mixture into small bite-sized balls and place on a baking tray lined with baking parchment. Drizzle the melted chocolate over the nut truffles in a zig-zag fashion.
Chill in the fridge for at least 1 hour before serving. They will keep in the fridge in an airtight container for 2 weeks, or in the freezer for 2 months.