Tropical fruit porridge
---
Prep time: 5 mins
Total time: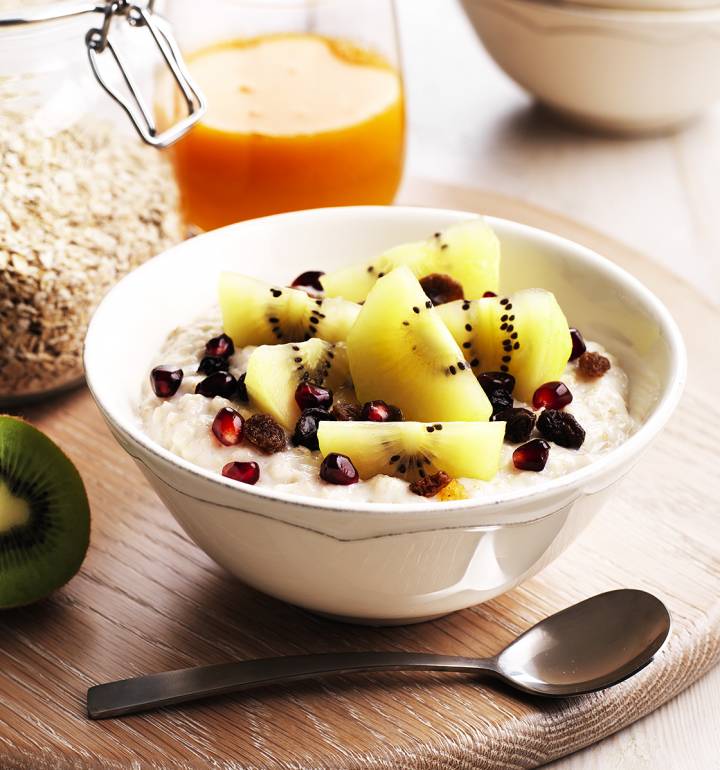 Tropical fruit porridge
---
Prep time: 5 mins
Total time:
---
See more recipes
Ingredients
50g porridge oats
270ml milk or water
1 gold or green kiwi fruit by Sainsbury's
2 tsp dried mix fruit
1 tbsp pomegranate seeds
Step by step
Put the porridge oats in a saucepan and pour over the milk or water. Bring to the boil and simmer for 5 minutes, stirring regularly.
Meanwhile, peel and slice the kiwi into wedges.
Pour the porridge into a bowl and top with the kiwi wedges, dried mixed fruit and pomegranate seeds.

If you'd like this to be a gluten-free recipe, please ensure your oats are guaranteed gluten-free.
Don't miss

---