Blackberry vodka
Makes
1 litre
|
prep
5 mins
|
total time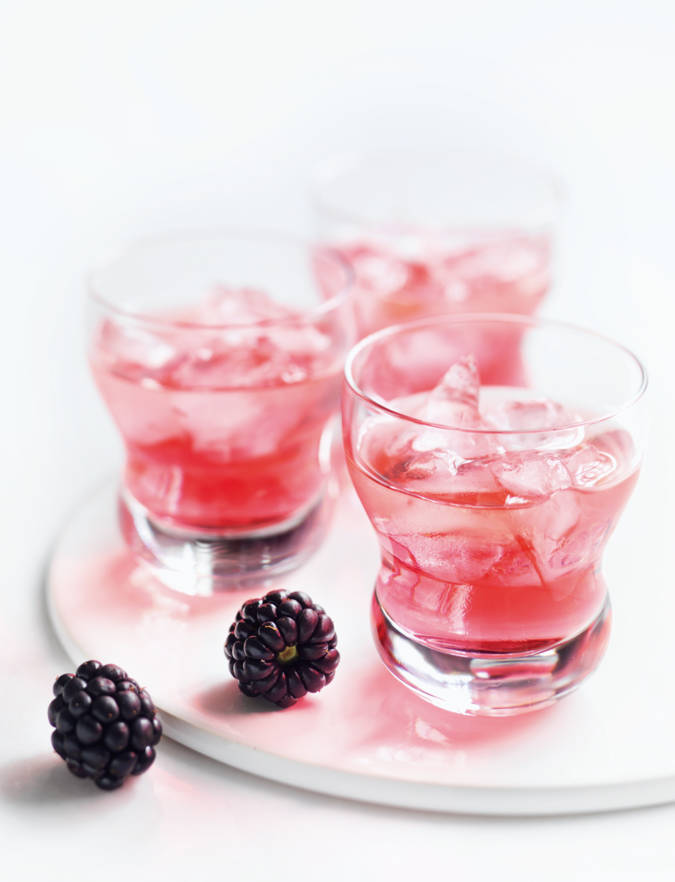 Ingredients
375g blackberries, frozen

175g caster sugar

700ml (70cl) vodka
Tip the blackberries into a freezer bag and freeze until solid.
Mix the frozen fruit and the sugar in a bowl, then spoon into a sterilised 1-litre preserving jar.
Top up with the vodka. Seal the jar and store the blackberry vodka in a cool, dark place for 3 months – give it a shake now and then, every day if you can, for the first week or two.
After 3 months, strain the fruit from the vodka and discard; return the flavoured vodka to the jar.
This blackberry vodka takes a good three months to develop, so get it infusing in plenty of time for your next dinner party