Travel
Staycation: The Compasses Inn
Art editor Corrie Heale hasn't set foot in a stables since her schoolgirl riding lessons, but she and boyfriend Jamie have supper in one during their stay at a charming restaurant with rooms deep in the heart of Wiltshire's Nadder Valley...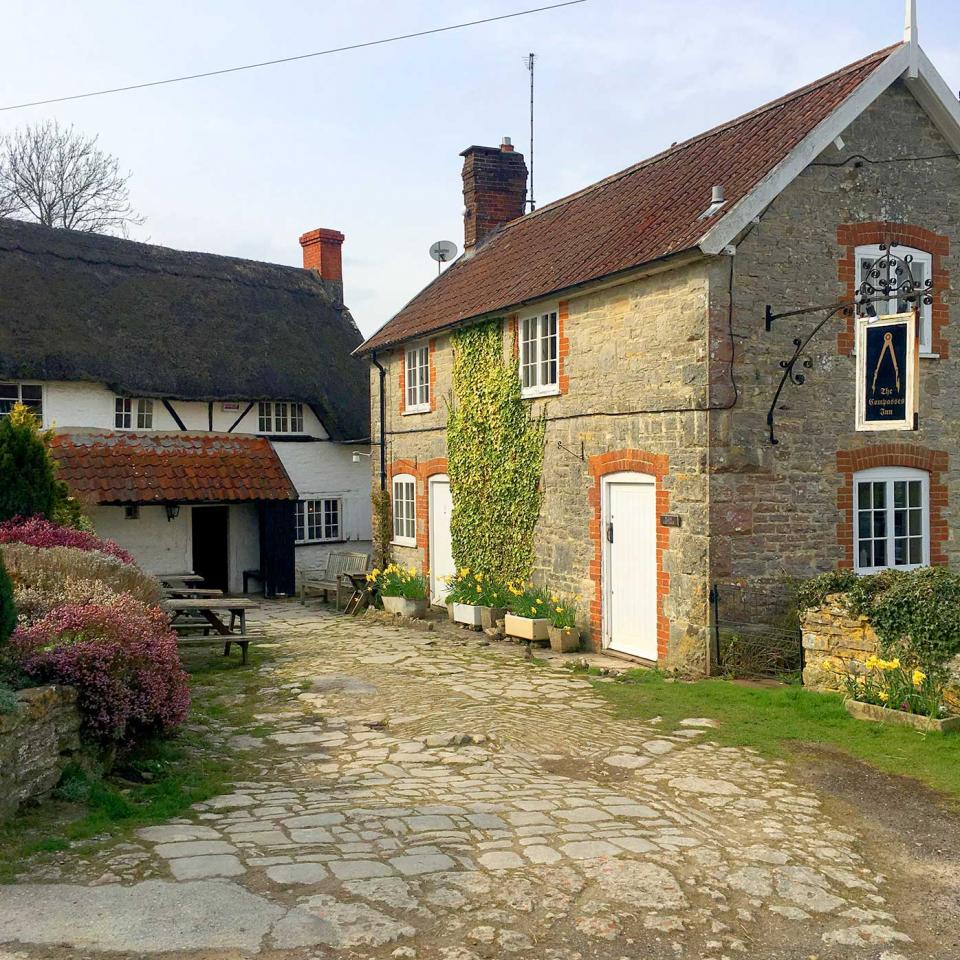 The exterior of The Compasses Inn
'With bags in tow and the sun in our eyes, we trundle up the path to the quaint Compasses Inn. After a quick, rather squinty selfie, we push open the black wooden door and are immediately transported back to the 14th century. Tankards and lanterns hang from original wooden beams on the low ceilings and rusty horseshoes, leather tack and old farming equipment adorn the stone walls. A rich, smoky smell that's hard to place but oddly comforting fills our noses. History wafts all around us, yet the pub feels surprisingly up to date.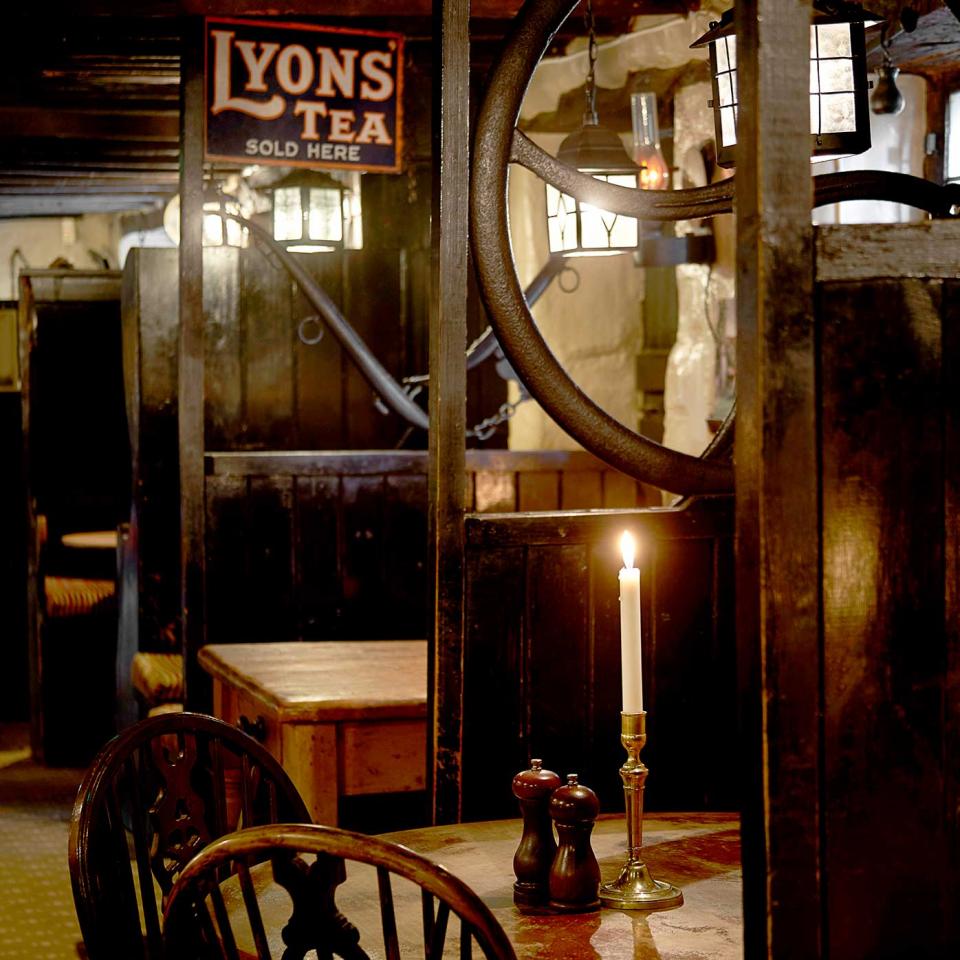 It has all the charm of the old stables without the horses or, dare I say it, the muck. Apparently a stream once ran directly through the inn so animals could drink alongside the customers, but today, with no horses around to join us for a tipple, we enjoy a local ale in a cosy alcove before being shown to one of the four rooms above.
Our room is contemporary but with a country cottage feel; modern fixtures mixed with wooden furniture, and a plate of home-made biscuits to accompany our cups of tea. The bathroom is glossy-magazine perfect, with gleaming white wall tiles and gold detailing and, although there's no bath, the luxurious shower more than makes up for it.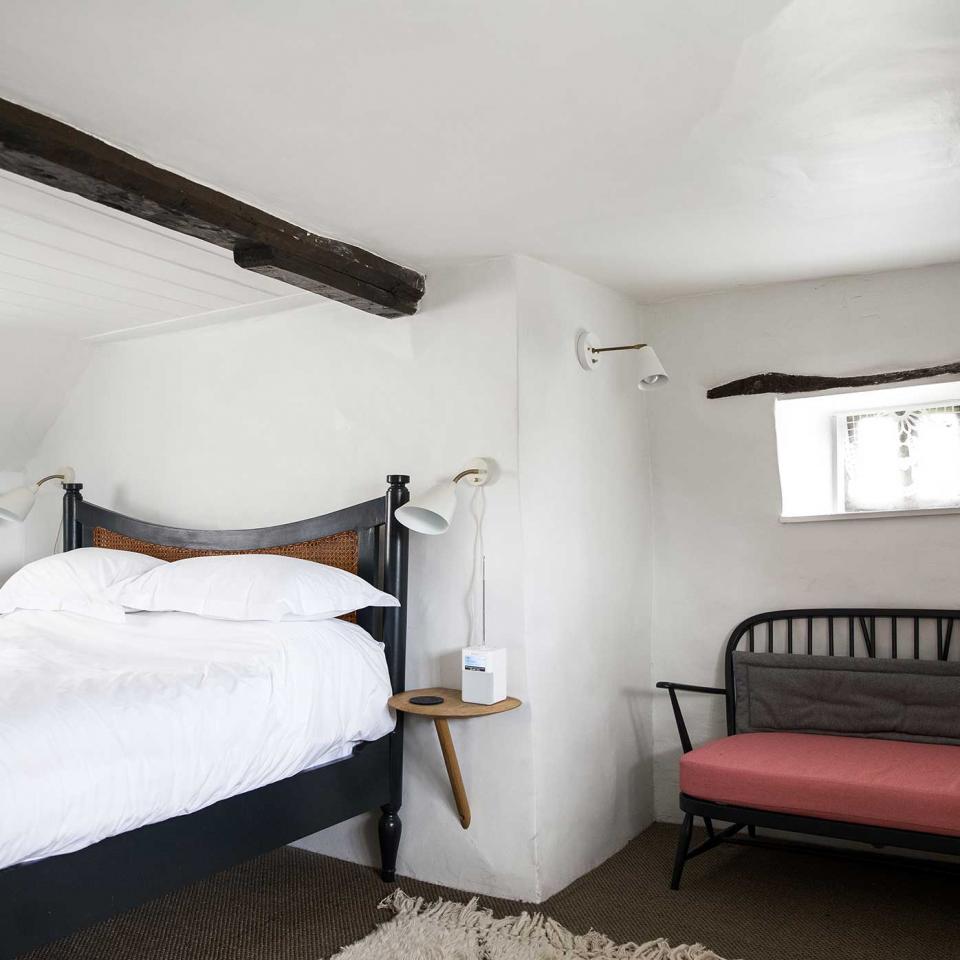 The Compasses Inn bedroom
With glorious countryside on our doorstep and English Heritage sites Stonehenge and Wardour Castle a short drive away, we have every intention of heading off to explore. Instead, we end up conking out on the comfy bed. Oops. Dinner is a hearty, unpretentious affair with the emphasis on seasonal and local produce.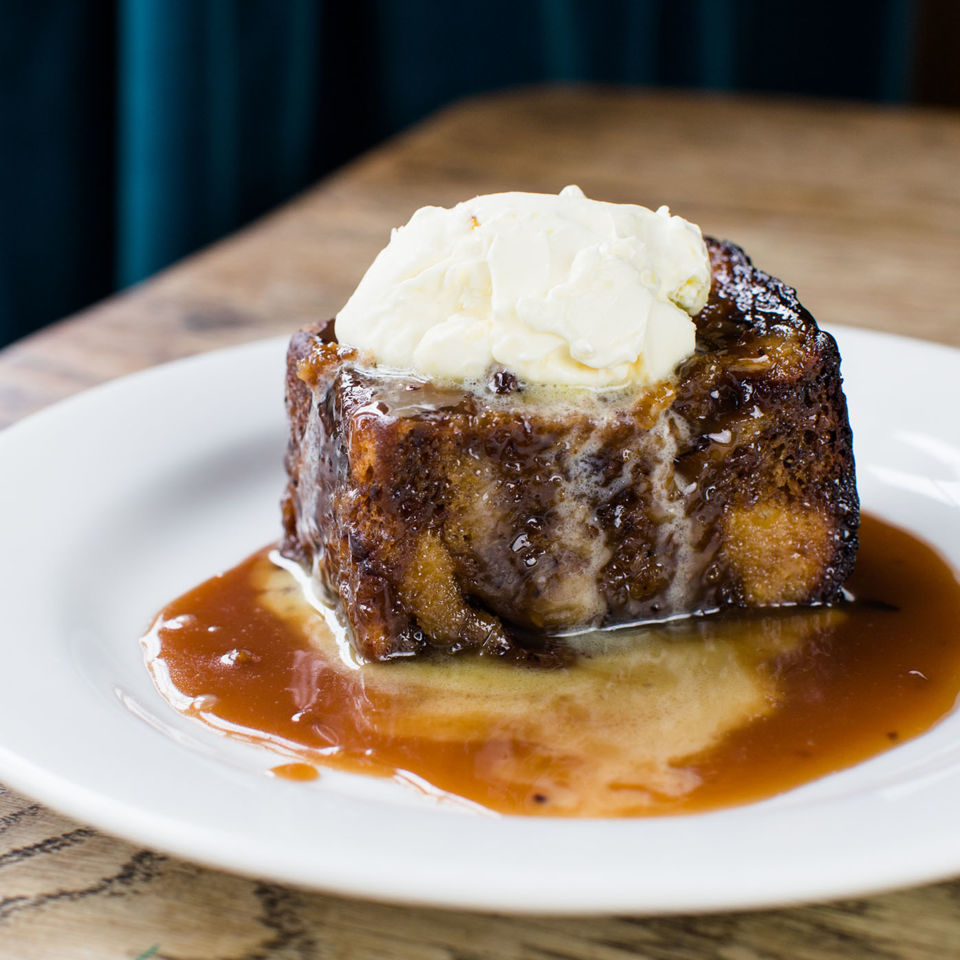 The menu changes daily but you can expect to find elevated pub classics with the odd wildcard. We opt for the rolled pork belly, chorizo and sherry sauce with mashed potato, plus a butternut squash risotto cake oozing with fontina cheese, and a bottle of Argentinian Malbec. But the real showstopper is the dessert: a sticky 'cola' pudding with bourbon toffee sauce and clotted cream. Truly inspired, it certainly beats the cheese-and-pickle sarnies I used to eat after my riding lessons all those years ago...'
Doubles £110, including breakfast; thecompassesinn.com.
About the author