Travel
Staycation: Seaview Hotel on the Isle of Wight
It may have an old-fashioned charm, but the Isle of Wight holds a cornucopia of delights for the modern family, says Sarah Maber...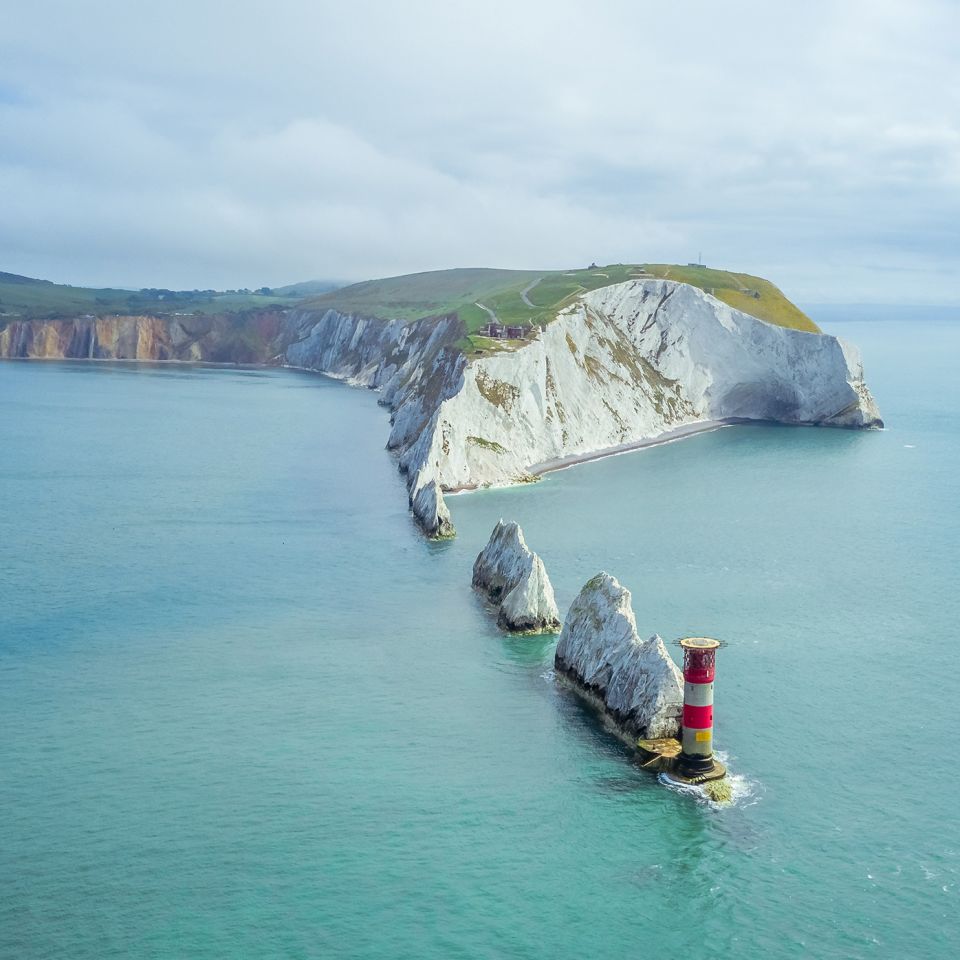 The Needles and Alum Bay lighthouse. Image: Getty Images
I didn't think I would have to face my greatest fear on a trip to the quintessentially English Isle of Wight. But here I am, suspended from a wire, 51 metres above the Isle of Wight's famous Alum Bay, with an unparalled view of the Needles ahead. Or so I'm told; my eyes are clamped firmly shut in desperate self-preservation. As I rock perilously to and fro, legs dangling into thin air, my daughter shouts from behind: 'Mum! Turn round so I can take a photo. And smile!' She has no idea.
Happily, however, nine-year-old Martha doesn't appear to have inherited my fear of heights. Instead, the chairlift ignites in her a passion for hanging hundreds of feet above the ground and later that day, when we arrive at the Isle of Wight's theme park Blackgang Chine (named after a now- destroyed 'Chine', a clifftop ravine), she makes a beeline for the Cliffhanger rollercoaster, dragging my long-suffering husband with her.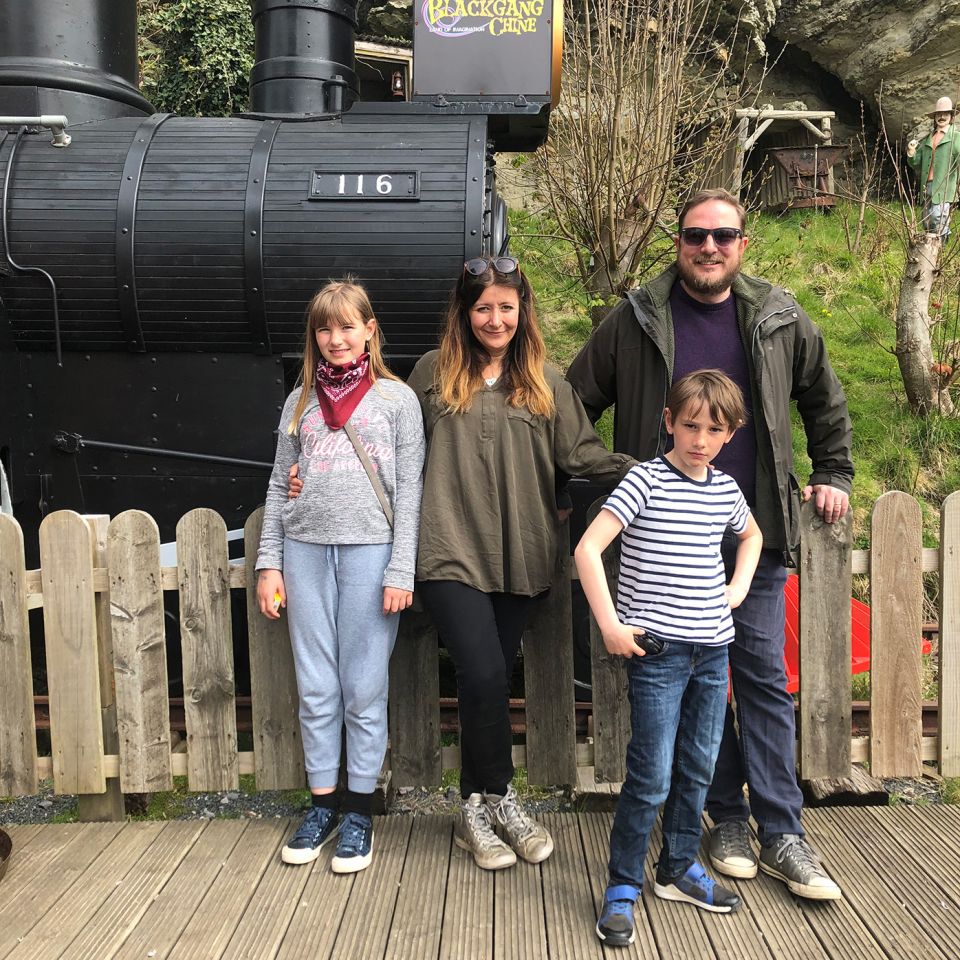 The Purdy family at Blackgang Chine
Not for me and eight-year-old Seth. We opt for the Water Force log flume, only slightly more sedate but at ground level. Next up, the Hall of Mirrors, for some traditional family fun. This attraction might date from the Victorian times (Blackgang Chine is the oldest theme park in the UK and first opened to the public in 1843) but there is still something really funny about seeing yourself with a giant alien head and stumpy legs. And that's the charm of the Isle of Wight. It's unashamedly old-fashioned but still packed with entertainment for the modern family.
It's a cliché to say that it's like England in the 1950s, but there is something delightfully Enid Blyton-esque about the beaches and towns that dot the coast. There is a bohemian hipster edge to the Isle and a burgeoning foodie scene, but this is still a place of manicured lawns and village greens, of rockpools, coves and ice cream parlours. Steephill Cove – accessible only on foot – is a case in point. The sheltered bay is bright with lobster pots and buoys, and we buy hot chocolates from the cafe and a tennis ball from the small shop, and entertain ourselves with a windy game of catch in the afternoon sunshine.
The following day, we head to Tapnell Farm Park, which offers a cornucopia of simple pleasures for every age group. Rufus and I enjoy excellent coffee and cake sitting on haybales while the kids whiz around a go-kart track. We burn off the sugar rush with a family game at the park's Football Target Shootout Area – where there absolutely isn't any Competitive Dad syndrome in evidence – and end the day with superlative burgers at the rustic farm restaurant The Cow Co.
Our hotel, The Seaview, nestled in the small, beachfront village of Seaview near Ryde, has a delightfully traditional charm and makes a great base for families - as well as standard rooms, the hotel has an immaculate apartment with stunning views across the Solent. Staff are super friendly, and the nautically-themed Pump Bar serves local ales and a jolly bar menu of pub favourites. The hotel restaurant offers a high quality, gourmet menu at great prices. We order goats' cheese souffle with wild garlic veloute, and the crab risotto with crispy langoustine, followed by melt-in-the- mouth brill with sea vegetables and glazed pork cheek with chorizo. Martha is in raptures over her white chocolate soufflé pud, while Seth munches his way thorugh an entire local cheeseboard. The breakfast spreads are a particular delight, and the setting for the most exciting culinary discovery of Seth's holiday - a 'rumbled egg'; a scrambled/fried egg hybrid that he still asks for today.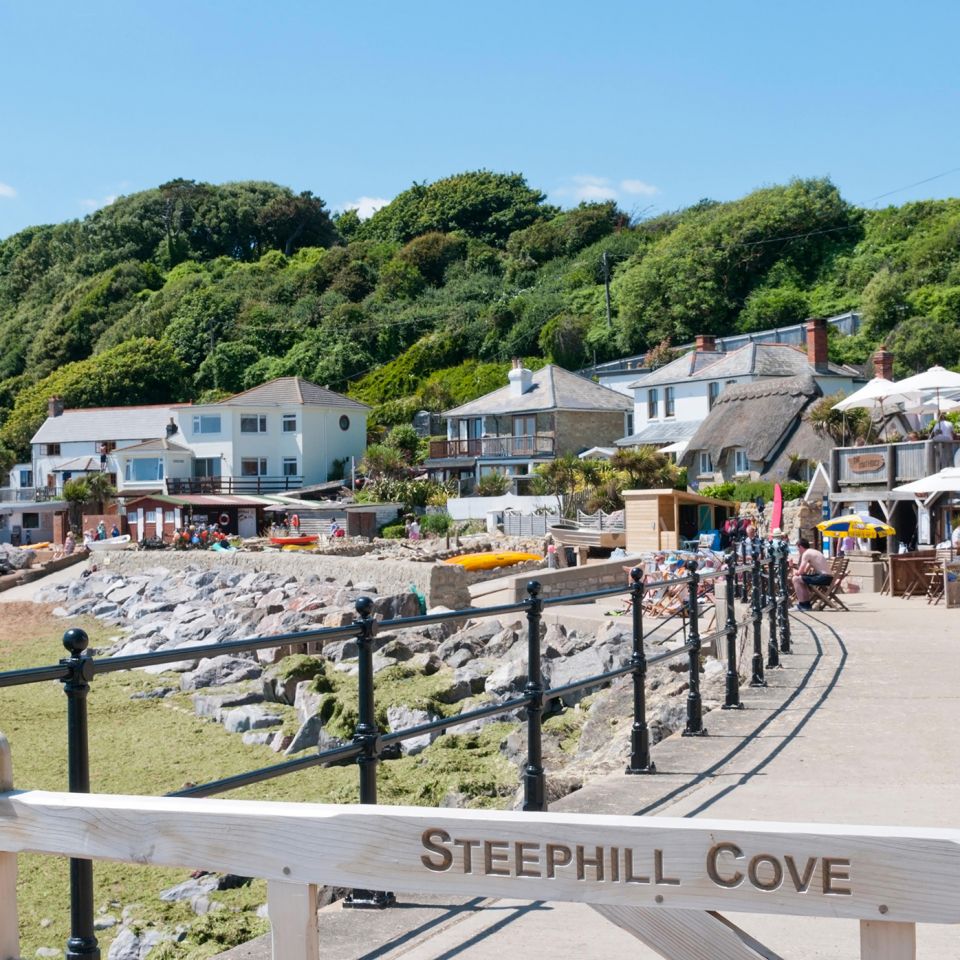 The most memorable moment of our stay is provided by a visit to West Wight Alpacas where we book an alpaca walk around the farm. We are duly handed the leads to Widget, Cosmic, Matchpoint and Victor – four friendly, walking pom poms of varying heights – and set off with a knowledgeable guide.
The main instruction is to hold our boys tight when they pass the lady llamas. It's an idyllic 40 minutes, with birds flitting in an out of hedgerows, and spring starting to bloom. As the llamas get within sight of home and spy their favourite patch of grass, their pace picks up. I know how they feel. We have dinner lined up at our hotel and my stomach is growling as I think about the morning's breakfast spread. That rumbled egg is causing rumblings...
How to book
Prices for The Seaview Hotel start from £99 for bed and breakfast, based on two people sharing a double room - visit seaviewhotel.co.uk. Prices for the Wightlink ferry start from £118 based on a car crossing on the Portsmouth-Fishbourne route (wightlink.co.uk).
About the author