Travel
Chewton Glen Hotel and Spa cookery school: our review
Tucked away in the leafy hush of the New Forest, this five-star luxury pile consistently wins awards for its rooms and service, but how down-to-earth would its cookery school be? Writer Lisa Harris and her novice-cook dad, Glyn, checked in to find out.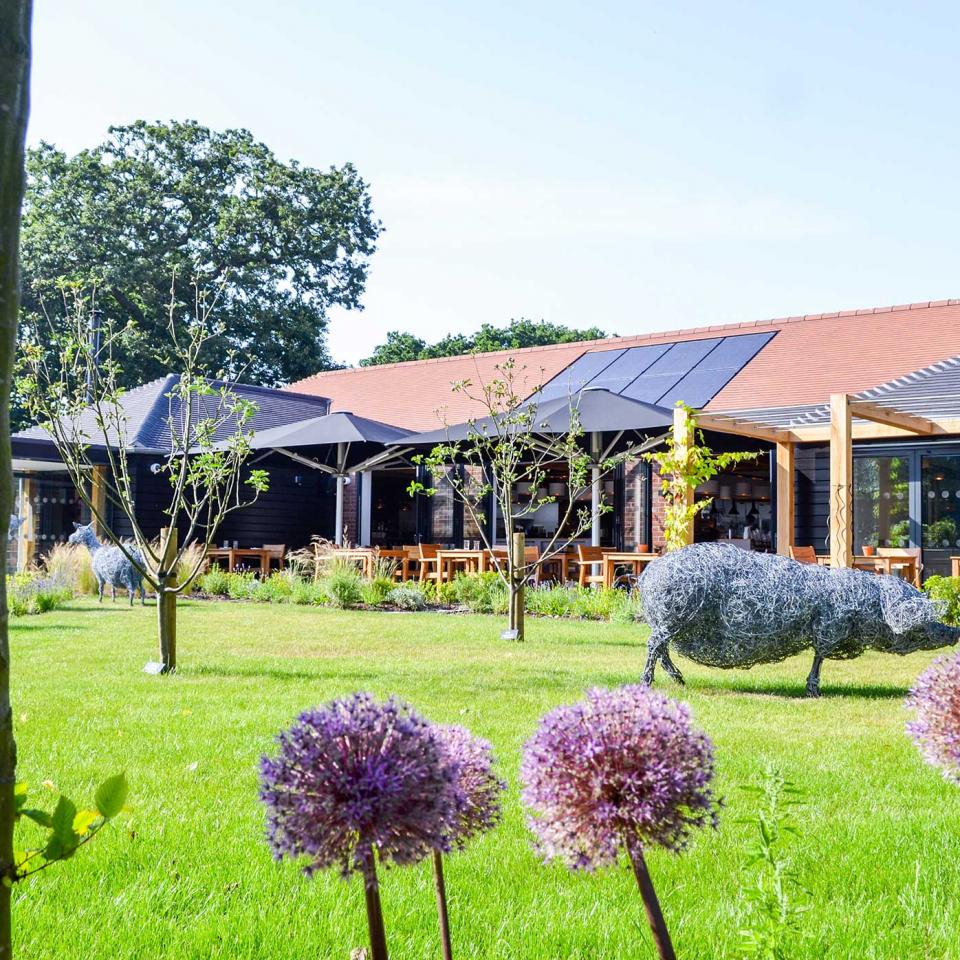 My Dad is an engineer who has built bridges, but ask him to build anything more complex than a sandwich in the kitchen, and he's flummoxed. He's been well fed by my mum for more than 40 years, but since he retired recently, I decided it was time he put on an apron. I've never had a holiday with just my dad, so a hotel mini-break with a beginners' cookery course was the perfect retirement celebration.
Chewton Glen is sumptuously filled with antique furniture, bronze artwork and flowers, and there are two staff for every guest. But it's not too grand and we felt very welcome. Dad and I had a bathroom each in our elegant Coach House family suite, and we were giddy with excitement when we discovered our rooftop terrace.
There was almost too much pleasure to be had: should we relax in the Roman spa now or later? Swim indoors or out? Play croquet or tennis? In the end, we chose to drink Champagne on the veranda, clinking our glasses and philosophising over life.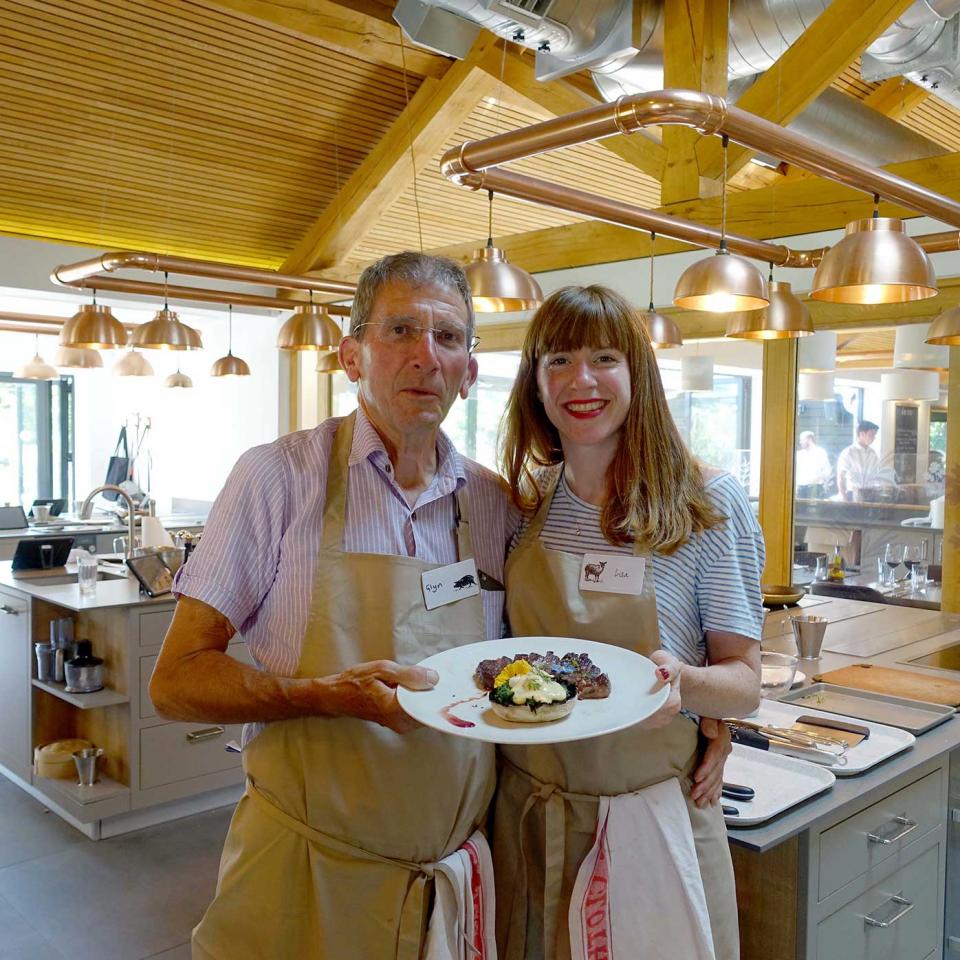 Our evening meal in the dining room restaurant showcased seasonal, local ingredients, such as Isle of Wight tomatoes, Beaulieu strawberries, and honey from the hotel's own hives. Chewton Glen's signature twice-baked soufflé (which they teach you how to make at the cookery school) was a billowy cloud of cheesy indulgence, and we loved the salted grapes that offset Quantock duck breast for main. Chewton Glen lemon tart is rightly famous, with its tantalisingly wobbly filling and crisp pastry. After coffee and petits fours, we took the footpath from the hotel through woodland, to find stunning views across the Solent at sunset.
Next morning, we were keen to get cooking. James Martin's cookery school and casual dining restaurant, Kitchen, is a 10-minute stroll up the driveway (or staff will give you a lift in their electronic buggies). You can choose from half- or full-day courses on subjects such as knife skills or seafood, and there are even sessions with the great man himself.
We opted for the complete beginner's course, along with a mother and daughter, a couple, and another dad who'd received it as a gift. Our teacher, Steve, proved to be an energetic chef who put us at ease with his stories of cooking with Raymond Blanc. Dad was wide-eyed as we whipped up cakes ('I didn't know butter and sugar did that!'), and hopped from foot to foot with pleasure as fresh tagliatelle rolled out of his pasta machine.
By the end of the day, he'd poached quails' eggs, seared a steak ('I'll impress Mum with that'), made a curry, and learned how to cook veg. As a child, you rarely see your parents learning something new, so I adored seeing my dad up to his elbows in flour, beaming proudly at his new skills. It was an unforgettable mini-break that brought me closer to my dad – and brought him one step closer to cooking dinner.
Getting there
Double rooms at Chewton Glen are from £325, room only. The beginner's full-day class, Now You Are Cooking, is £175 per person.
About the author