Travel
A river cruise on the Danube
by Leah Hyslop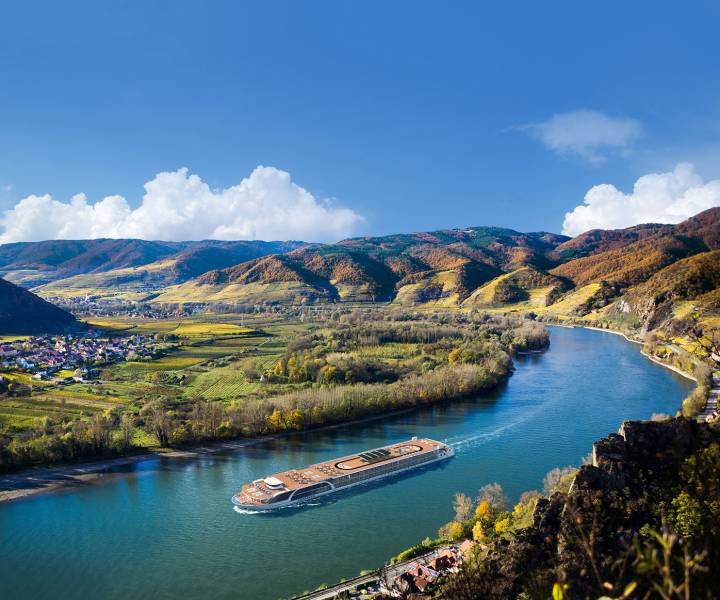 The Danube. Image: Getty Images
Leah Hyslop finds a romantic cruise exploring beautiful historic cities from Vienna to Bratislava – while getting into the swing of oompah bands, schnitzels and beer festivals – is the best honeymoon she could have wished for...
OK, I'll admit it: a European river cruise is not the obvious choice for thirty-somethings on their honeymoon. When my husband Craig and I arrive on board the beautiful SS AmaSerena, we're so much younger than fellow guests that our first two interactions are to be asked a) if we're hostages, and b) if we're the onboard entertainment. But, after all the stress of a wedding, the idea of sitting on a beautiful boat on possibly the world's most famous river, waking up every day in a different destination without having to ponder how to get there, is just what we need. Stretching some 1,770 miles through 10 countries, the beautiful Danube is as iconically European as the Eiffel Tower or the Colosseum.
The Romans worshipped it as a god; during the Cold War, it was a battleground where those who swam across risked a hail of bullets from border guards. It has been a boundary between great empires, and a trade route between east and west. Just like that famous quote describing the Thames, the Danube is also 'liquid history' – and there's no better way to experience it than to sail down it.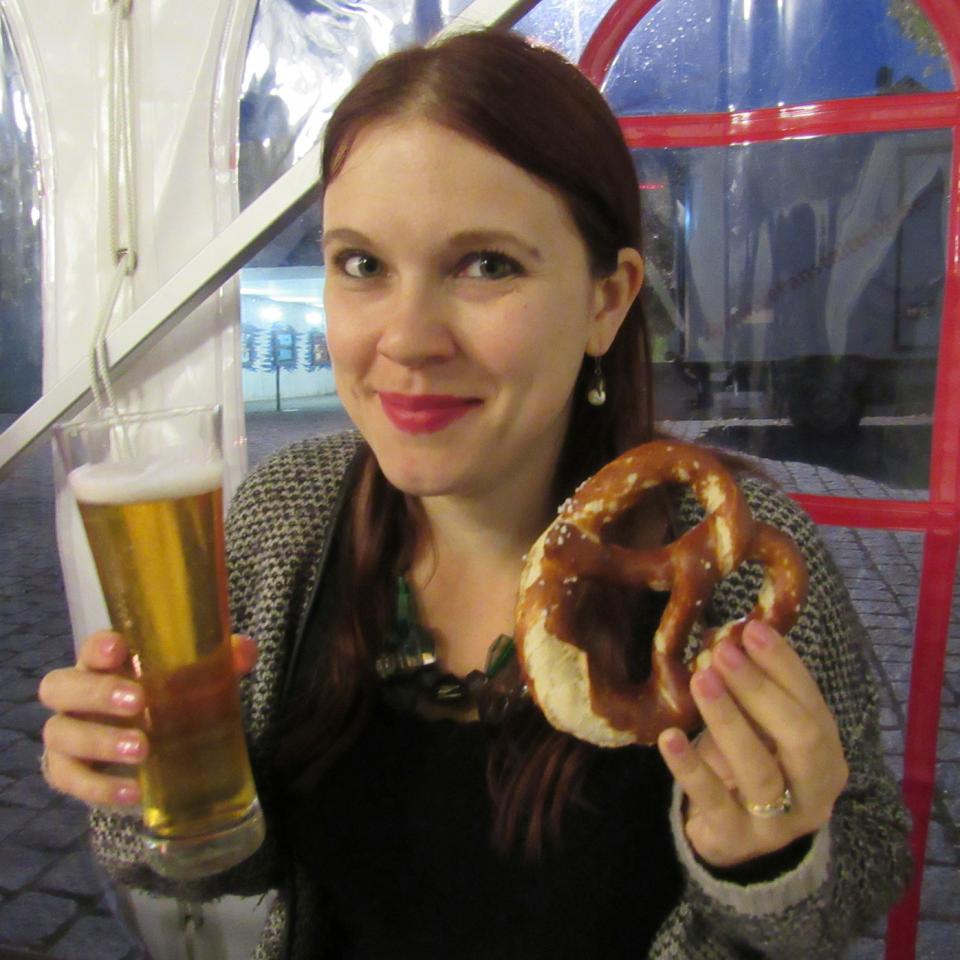 Leah tucks in
Our journey starts in the tiny south German town of Vilshofen. The staff at AmaWaterways are friendly and efficient, showing us to our cabin and even giving us a celebratory glass of fizz. Although it's late autumn, it's warm enough to stroll on the deck without coats. Before long, the jolly sounds of a Bavarian oompah band lures us back down. It's October, after all, and an 'Oktoberfest' tent has appeared on the riverbank, especially for cruise guests. Vast tankards of beer and trays loaded with pretzels circle around and the captain is enjoying himself so much he starts dancing.
A local woman modelling traditional German dress – a dirndl – tells us about the Oktoberfest tradition before revealing the secret (and rather saucy) meaning of her outfit. Tying your bow on the right means you're in a relationship, while the left signals you're single. And in the middle on the front? It means you're a virgin – 'or at least,' she grins, 'so you say.' The next morning the anchor lifts and we're off. The great joy of a river cruise is that, unlike a sea cruise, where you often sail for vast stretches on empty seas, there is ever-changing scenery. The autumn leaves are stunning, shifting from red to gold, and we spot fortresses and forests and cute fairytale-style Austrian houses with smoke coiling from the chimneys. ('Look how the roofs slope,' says a friendly Canadian passenger. 'It's so the snow falls off in winter.')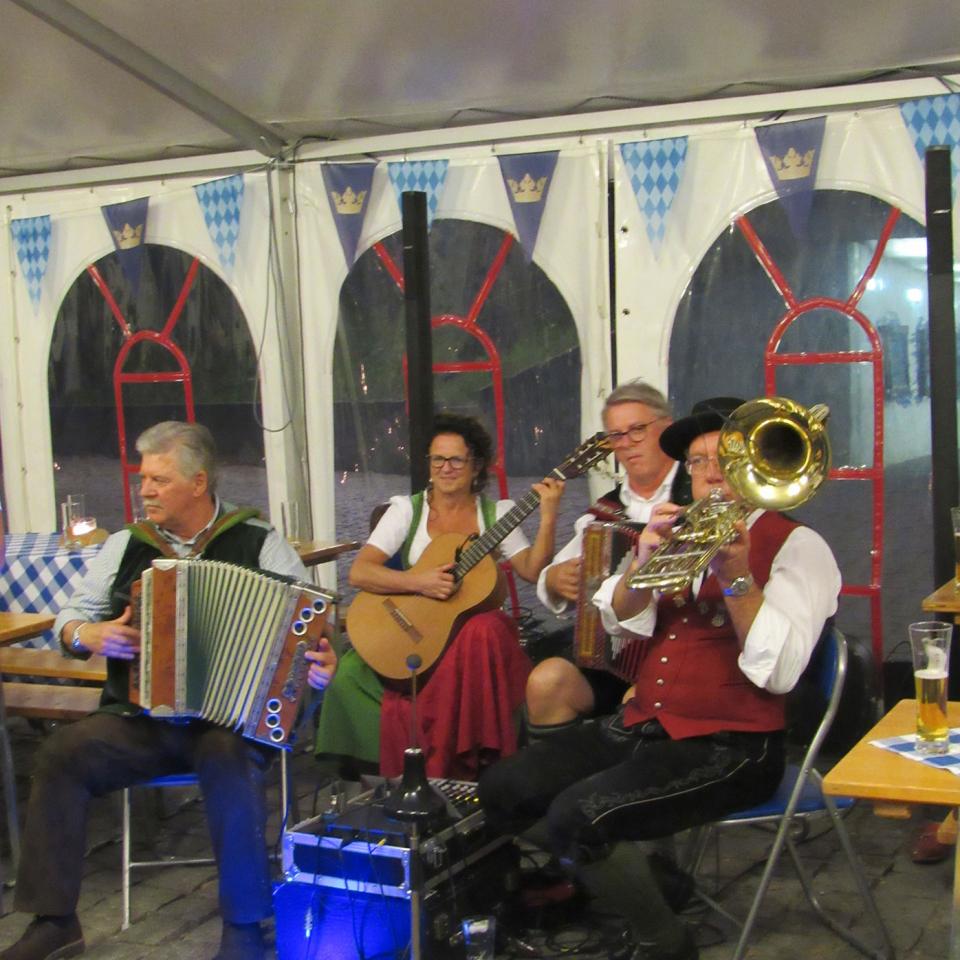 An impressive oompah band
On some stretches of the river, the staff narrate over loudspeaker, pointing out sights such as Europe's oldest loch. In the modern world where we often travel in straight lines, desperately rushing to our destination, it's lovely to drift that carved its way through hills and valleys centuries ago. Although I'm usually a late sleeper, my husband and I start setting our alarm earlier and earlier, because there is just something so magical about opening the curtains and sipping a coffee as the river flows by. The scenery is so beautiful we almost don't want to get off the boat, but there is much to explore. AmaWaterways' cruises include activities from tours to bike rides or hill climbs, and my own favourite, the specialist food experiences.
I've been looking forward to the bigger cities on the trip, but it's the smaller places that delight me most. In Weissenkirchen, Austria, we sample delicious local apricot products, such as brandy and jam. 'The cold nights and hot days make the apricots here particularly sweet and intense,' our guide tells me. In pretty Passau, one of the oldest cities in Bavaria, we climb up to a 13th-century fortress for sweeping views over the town, before refuelling with a lusciously thick hot chocolate at the cosy Café Simon. The food on the ship is good, and an impressive effort is made to showcase local products. But if you're a serious foodie like me, there's also plenty of free time to discover European treats on your own. In Linz, we make a beeline for Café Jindrak to try its Linzertorte, the almond and cherry cake that is Austria's answer to Bakewell tart. In Salzburg, once my embarrassed husband has persuaded me to stop re-enacting key scenes from The Sound Of Music, we pop into Stiftskeller St Peter, a huge restaurant beneath a Benedictine monastery that is supposedly the oldest in central Europe, where we treat ourselves to massive schnitzels.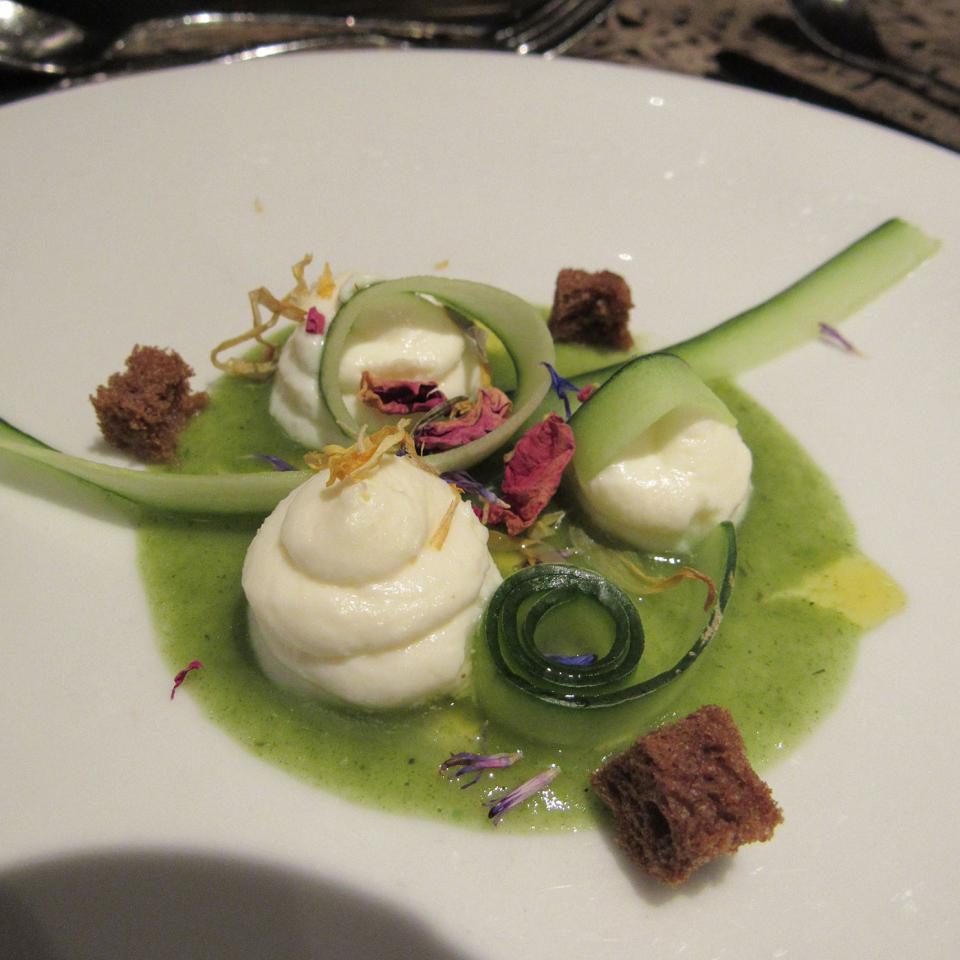 Dinner on board
Many of Europe's greatest cities sit beside or astride the Danube. I was excited to drop anchor in Vienna, where Craig and I got engaged. We make our way to Roberto's American Bar, which is where the question was popped after one too many cocktails. It's a dream of a bar, tiny and candlelit, full of well-dressed men and ladies in fur coats. It feels like you've stepped back into the 1920s. But Vienna is where we run into problems. The lovely weather that meant we could wander the deck in T-shirts on our first evening is the tail-end of a scorcher of a summer – and the Danube's water levels are at record lows.
As we scrape into Vienna, the ship judders in protest and, sadly, that's as far as we can go. It's a shame, but AmaWaterways are exceptionally efficient in dealing with the disruption, organising buses to the next two stops, Bratislava and Budapest, and putting the guests up in a beautiful hotel for the last day. Those final stops are two of my favourites. Our Bratislava tour guide is exceptional, telling us about what it was like to live in Slovakia in Soviet times, and pointing out high-rise flats that rub up against beautiful historic buildings. 'Bratislava has the largest concentration of communist purpose-built housing in Europe', she tells us. 'Grey was the colour of communism and that's what those flats looked like originally. Now, the owners paint them bright colours so it's less depressing, but it does look like Legoland!'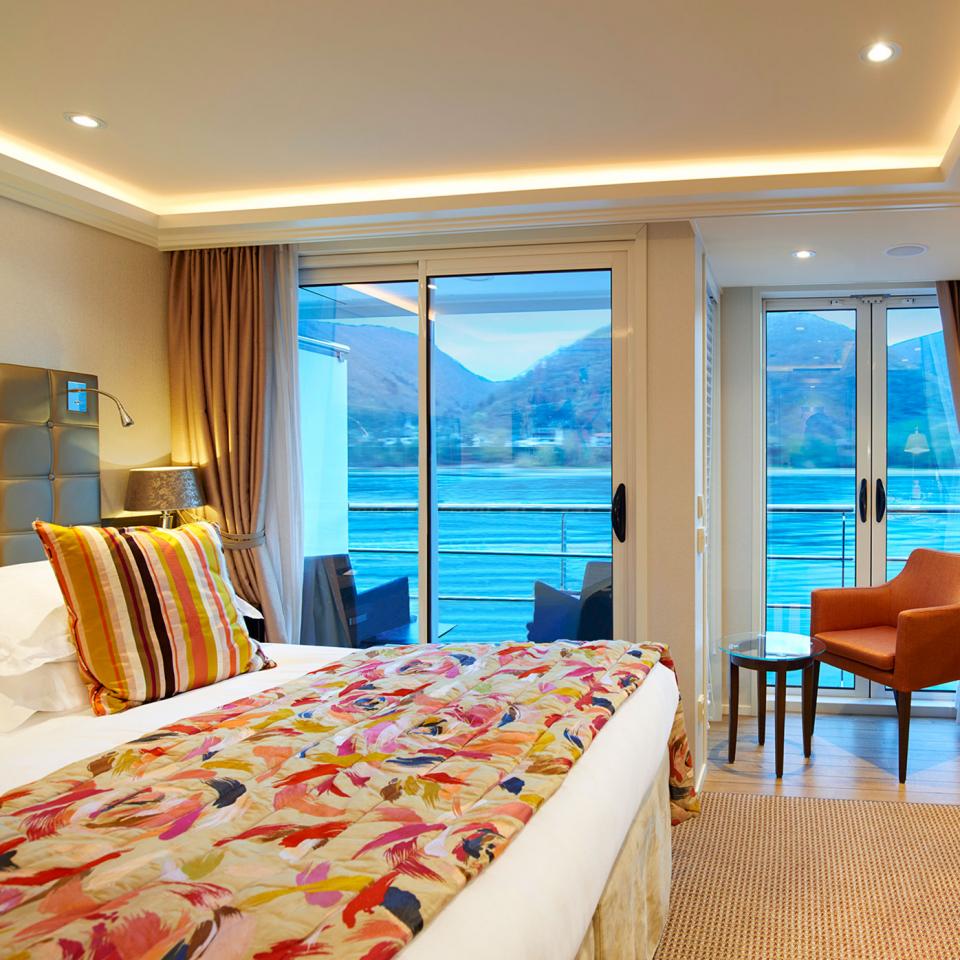 A suite on board
In Budapest, the longed-for rain appears. We pop on our hats and stroll down the banks of the river. It's a beautiful place but, like so many of the great cities that straddle this river, it has tragedies and sadness written into every cobble and corner. We stand for a while and look at the 'Shoes on the Danube' memorial, which marks the spot where hundreds of Jews during World War II were made to take off their shoes before being shot into the river. Although it's only been seven days, we have seen so much, it feels like an epic journey. As we fly home, I know it won't be long before I come back to see this fascinating river again.
How to book
AmaWaterways offers a 7-day Romantic Danube cruise from £2,357 per person, including return flights from Gatwick (other UK airports can be arranged), inclusive of all meals with drinks and excursions.
Don`t miss

---