Travel
A foodie weekend in Florence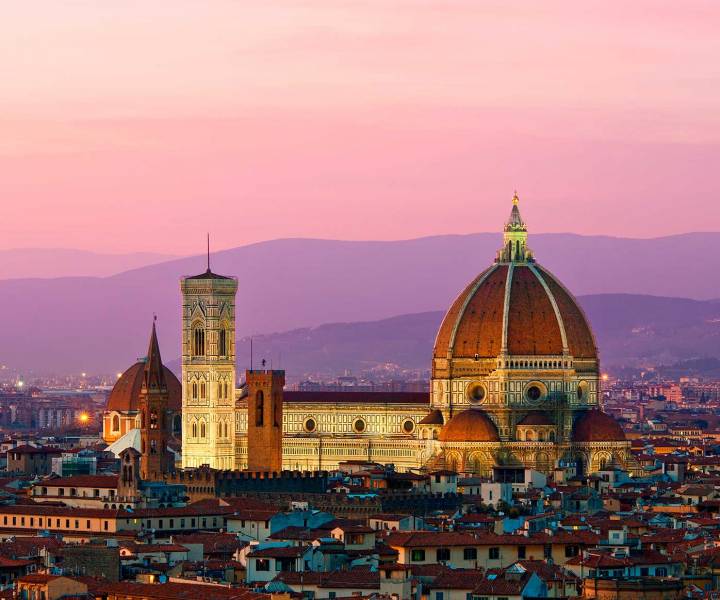 Image: Getty Images
Long, luxurious meals and beautiful surroundings make Florence a surprisingly refreshing break...
Romantic, enchanting and utterly irresistible, there's something about the capital of Tuscany that tricks you into relaxation. Perhaps it's the beautiful architecture and art? Or the quality ingredients and long, luxurious meals? Or maybe it's the Florentines themselves – from the cut of an Italian woman's uber-chic coat, to the stories they share to bring their city vividly to life, or their insistence on the best of everything foodie – that ultimately proves mesmerising. Whatever the answer, this is one city break where you'll come away feeling refreshed and relaxed.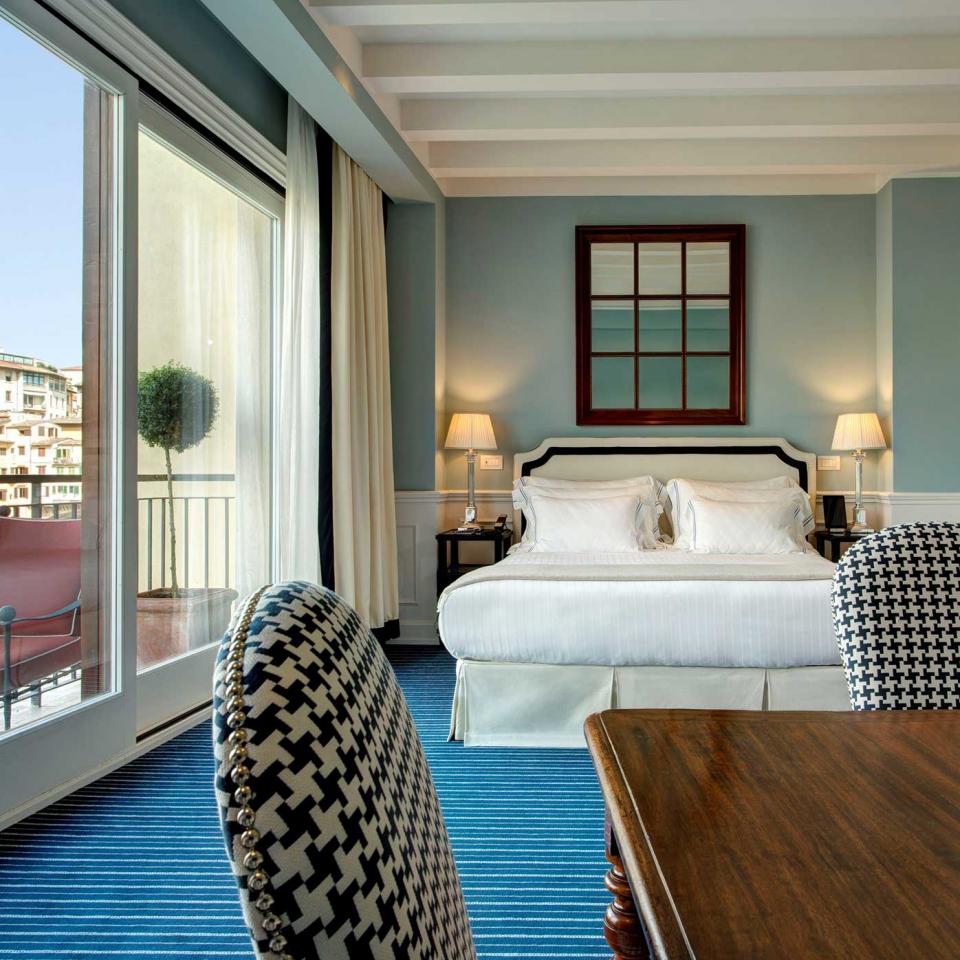 Hotel Lungarno
It all starts the moment I set foot in stunning Hotel Lungarno. Owned by the Ferragamo family (those famous fashionista shoe people), the hotel is testament to that old adage, the devil is in the detail. In every room, our feet sink into sumptuous carpet. And then there's the hotel's art collection... Picasso, Cocteau and Bueno.
Flinging open the shutters in our room, I'm greeted by a view of the Arno river and stunning Ponte Vecchio – the oldest bridge in Florence. With stomachs rumbling, we head to the Mercato Centrale, a food-lover's paradise heaving with stalls selling pizza topped with Italian sausage and bowls of tagliatelle drizzled with truffle oil, washed down with a glass of Tuscan red wine.
All fuelled up, we're ready for some culture. We start with a visit to the Galleria dell'Accademia, a museum packed with historic works of art from Florentine artists, such as Botticelli and Uccello. The biggest draw, of course, is Michelangelo's sculpture David. Those famous curves, that awe- inspiring stature (and surprisingly big hands), take your breath away. Bowled over by the beauty of it all, it seems only fitting to pause over a glass of Prosecco, so we head to the beautiful Piazza di Santo Spirito, where we soak up views of 15th-century Basilica di Santo Spirito from an outdoor table at Caffe Ricchi.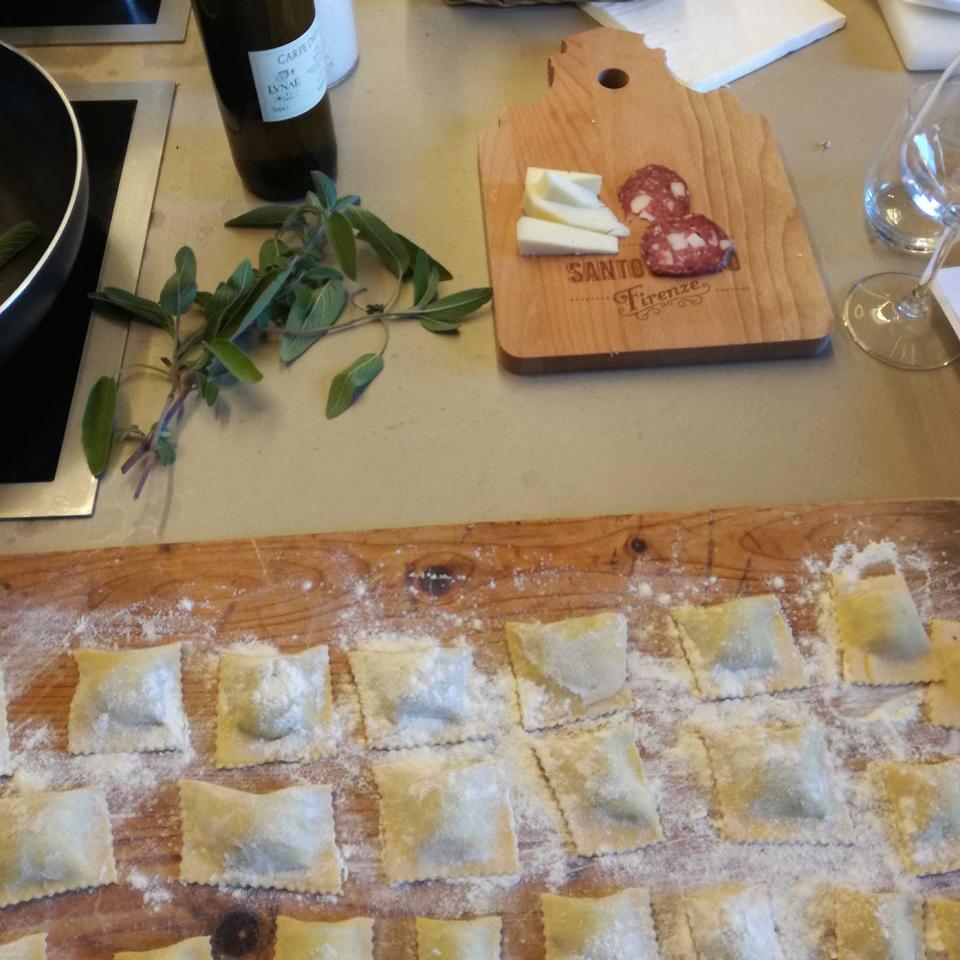 Making ravioil at Desinare Cooking School
Dinner is at Hotel Lungarno's Borgo San Jacopo restaurant. With a menu devised by Peter Brunel, we are treated to the rather unglamorous-sounding 'potato menu'. But don't be deceived. This is a sophisticated collection of artfully arranged dishes, such as yellow potato spaghetti in carbonara sauce; potato cream, piglet, langoustine, vermouth and shiitake mushrooms – accompanied by local wines and naughty Negronis. The next day we head to the Desinare Cooking School for a pasta masterclass with Maria Valiani. What she doesn't know about Italian food and cooking isn't worth knowing. First, we visit a food market to buy ingredients, sniffing bunches of sage and tomatoes we pluck from the stalls.
The highlight is making ricotta and spinach ravioli; passing sheet after sheet of pasta dough through the super-duper pasta machine to make perfectly thin pasta sheets; filling the parcels with mixture; giving them crinkled edges before cooking and devouring them with a simple sauce of sage butter, accompanied by a crisp Italian white wine. All that pasta needs to be chased down with yet more culture, so we head off to Florence Cathedral, with stunning city views from its lantern at the very top. And then on to the Uffizi, where you can gaze upon works by Leonardo da Vinci and Botticelli's The Birth Of Venus.
After taking all this in, it's time for some Tuscan fare at Ristorante Il Pennello: wild boar with polenta, and peposo – beef cooked for three hours in red wine. On our last morning, we borrow bikes from the hotel and take a gentle cycle ride to Piazzale Michelangelo – one of the few places where you can admire the whole stunning sweep of Florence in one go. Picture-postcard perfection, it is the best way to bid farewell to this gorgeous city.
Getting there
Hotel Lungarno has rooms starting from £240 per night, based on two adults sharing, excluding breakfast. For booking and further information, please visit lungarnocollection.com.
Don`t miss

---