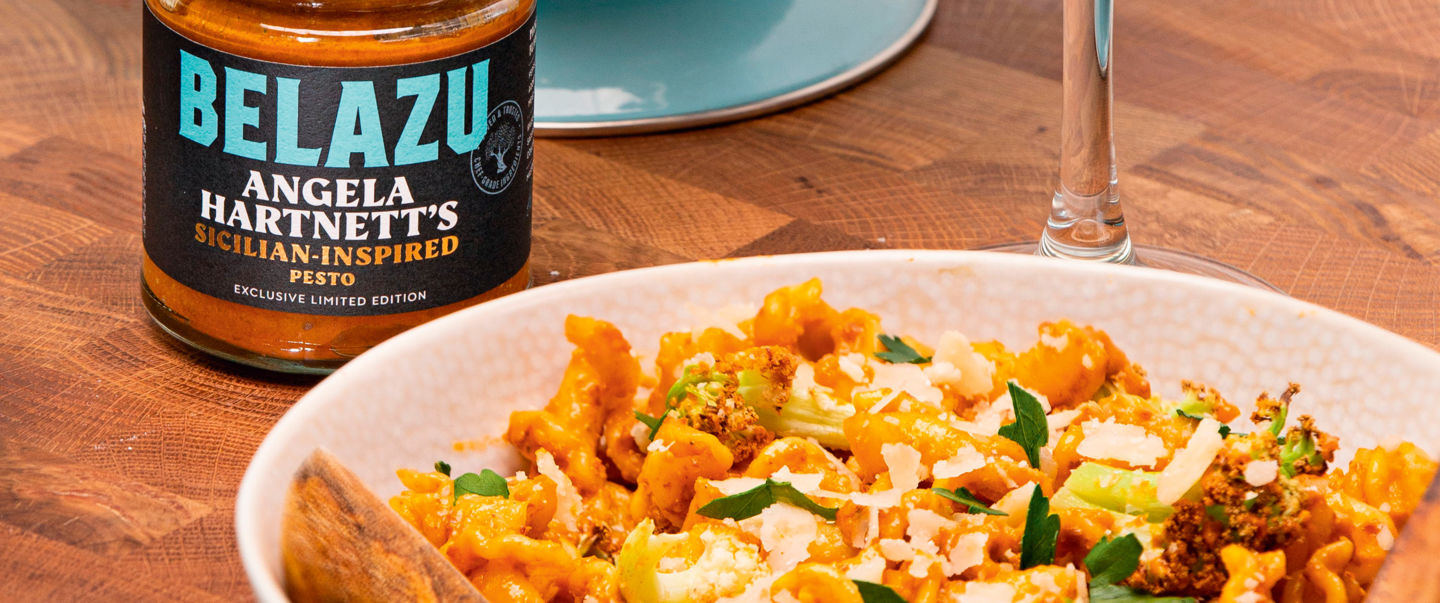 Sponsored
The Sicilian Storecupboard
Chef Angela Hartnett knows a thing or two about Sicilian cuisine. Stock up on her Sicilian-Inspired Pesto and create magical meals in minutes
Stocking up your storecupboard used to mean loading up on staples like oil, flour, rice and a few tins of chopped veg. But as meals have become a bit more worldly, our storecupboards have become much more exciting. Top of the new storecupboard-staple list is pesto, and if you're ready to break away from the classic bright green basil variety then why not pick up a jar of Belazu's new limited-edition Sicilian-Inspired Pesto?

Created by Michelin-star chef Angela Hartnett in collaboration with Belazu, who have been producing pestos for over 20 years, this vibrant pesto is a nod towards Angela's Italian roots. Underpinned by Sicily's North African influence that came from Arabic rule and now has a strong impact on its cuisine, the pesto combines saff ron, capers and raisins, which are all staple ingredients in many of Sicily's hero dishes.

Angela says, 'Simply add a couple of spoonfuls to malloreddus or orechiette pasta for an easy but impressive weeknight meal, or dollop in a caponata for a sweet twist on this Italian classic.'

Spread it over grilled fish, stir it through roasted butternut squash risotto, or use it to make a dressing for a bitter leaf and blue cheese salad – the uses
are endless.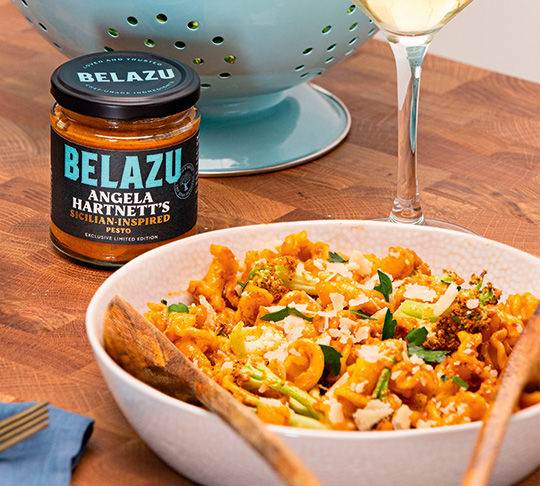 SHOP NOW

Belazu Angela Hartnett's Sicilian Inspired Pesto Exclusive, Limited Edition 170g
BUY IT HERE
Don`t miss

---